Jim Kelsey, of Gervais, uses a hammer to shape a shoehorn while forge welding in the blacksmith shop at Powerland Heritage Park (Amanda Loman/Salem Reporter)
In the 1950s, a group of local farmers felt nostalgic.
Before World War II, they tended the land with wheat thrashers and steam engines, but as technology improved, their tools fell out of use and things started to change.
Channeling their nostalgia into action, farmers pulled their old equipment out and invited the public in. In Oregon, just shy of Silverton, the Western Steam Fiends were born and continued the tradition of showcasing old farming equipment, culminating in the purchase of land to do just that in 1970.
"When they bought it, it was just farmland. They'd grow some grain and put their machines out there," said Evan Burroughs. "Now, it's a complex of 14 museums."
The 62-acre complex is now named Powerland Heritage Park and will host the 52nd annual Oregon Great Steam-Up starting July 30, headed by Burroughs and his army of more than 1,000 volunteers.
The park, located in Brooks, is run by volunteers who host museums dedicated to antique farming equipment, model trains, a steam-powered sawmill and vintage fire trucks.
"A lot of people in Salem have never heard of the park and are completely blown away when they visit for the first time," said the park's marketing director Joe Tracy.
From July 30-31 and August 6-7, the park will be overrun with equipment, food vendors and a swap meet.
Lois and Chuck Kincaid drive a 1918 International Titan harvester at early Steam-Up (Courtesy/Powerland Heritage Park archives)
Steam tractors will roam the property and a working blacksmith shop will be on display. A more modern attraction is the LEGO display, but kids can also pan for gold or take part in a pedal tractor pull.
This year's overall theme is "fire apparatus," complete with a firefighting challenge course and vintage fire trucks from 1901 and 1916.
"The Great Oregon Steam-Up helps keep the history of Oregon alive by featuring the machinery and techniques that helped build the state," said Michelle Duchateau, president of the Antique Powerland Museum Association, in a statement.
Traditional food vendors will be present at the event but keeping with the old-time feel, a tractor turned ice cream machine will be doling out sweets as well and each day, a parade winds through the property.
"That's what we're trying to do," Burroughs said. "The parade lets people see the equipment and gives them a flavor of what's here so they can see what they might want to know more about and go find that equipment."
Admission is $18 for people 13 and up. Children 12 and under are free and for the first time, the event will charge parking ($5)–funds that will help pay for the construction of new bathrooms.
For more information or to purchase tickets, visit the event's website here.
Contact reporter Caitlyn May at [email protected].
JUST THE FACTS, FOR SALEM – We report on your community with care and depth, fairness and accuracy. Get local news that matters to you. Subscribe to Salem Reporter starting at $5 a month. Click I want to subscribe!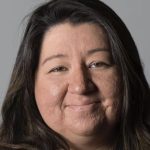 Caitlyn May served as a journalist for nearly a decade in Nevada and in Linn Lane counties in Oregon with a focus on rural stories and long-form journalism. A graduate of both Oregon State University and the University of Oregon, she currently serves as an elementary school teacher but returns to journalism now and then, remaining a dedicated supporter of the Fourth Estate.