(Amanda Loman/Salem Reporter)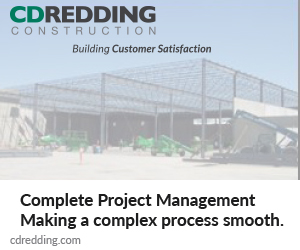 A 40-year-old Salem man is scheduled to be arraigned on Tuesday for drug and weapons charges following his arrest outside a local hotel with fentanyl-laced pills and $164,0000 in cash.
Phillip Thomas was arrested by a special police task force on Wednesday, June 29, and booked on accusations of attempted delivery of methamphetamine, possession of methamphetamine, attempted delivery of heroin, possession of heroin, possession of a controlled substance and three counts of a felon in possession of restricted weapon.
The Salem Police Department announced the arrest Friday evening, saying it resulted from "an extensive drug investigation involving the distribution of polydrug tablets and other drugs." They said the agency's Strategic Investigations Unit that works with a Safe Streets Task Force of law enforcement agencies handled the case.
"Since the first of the year, the Safe Streets Task Force investigations have led to the seizure of nearly 20,000 fentanyl-laced tablets and more than 100 firearms in our community," according to the agency's press release.
According to a police affidavit, police were watching Thomas outside the Best Western Mill Creek Inn on Southeast Ryan Drive when they saw him take items from a room to a 2009 Mercedes Benz and get in.
Officers then approached the car and took Thomas into custody.
"He was found in possession of metal knuckles and a tac light for a handgun," the affidavit said.
A subsequent court-authorized search of the Mercedes turned up eight ounces of methamphetamine, three ounces of heroin and 3,000 pills, the agency news release said. The affidavit said the pills were "marked with 'M/30,' believed to be counterfeit M30 Oxycodone pills manufactured with fentanyl."
The search also turned up a .40-caliber Glock handgun with a loaded extended magazine and a .25-caliber automatic handgun and $164,126.
Phillips told he had a gun "for protection," according to the affidavit.
The Centers for Disease Control and Prevention said in a web posting that "Powdered fentanyl looks just like many other drugs. It is commonly mixed with drugs like heroin, cocaine, and methamphetamine and made into pills that are made to resemble other prescription opioids. Fentanyl-laced drugs are extremely dangerous, and many people may be unaware that their drugs are laced with fentanyl."
The agency said, "Even in small doses, it can be deadly."
At the time of his arrest, Thomas was wanted on a warrant for a parole violation, according to the affidavit.
In 2020, Thomas pleaded guilty in Marion County Circuit Court to being a felon in possession of a firearm during an incident in November 2018. He was sentenced to five years' probation and the plea settled six criminal cases pending against him, according to court records.
He was convicted in 2017 in Marion County for unlawful possession of methamphetamine, according to court records.
Contact Editor Les Zaitz by email at [email protected]
JUST THE FACTS, FOR SALEM – We report on your community with care and depth, fairness and accuracy. Get local news that matters to you. S