Rising food prices are forcing Salem restaurants to raise prices, cut portions or weather losses(Rachel Alexander/Salem Reporter)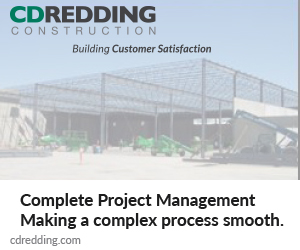 Annette's Westgate Cafe goes through about 330 pounds of bacon a week.
It's a staple for the Salem restaurant on Northwest Edgewater Street, which has been serving hearty meals for 15 years.
Owner Brian Kato Dilks said many of the proteins served at Annette's are bought on six-month or year-long contracts. Bacon that cost about $4 a pound last year is now pushing $7, forcing him to raise prices.
"If you've ever eaten here or know anything about us, bacon is like our number one item," he said.
As Salemites struggle with the high price of gas and food – particularly meat – local restaurants and institutional food providers are also feeling the impact. Some restaurant owners left scrambling to cover the cost spikes are having to raise menu prices, serve smaller portions or give bonuses to retain employees.
The U.S. Department of Agriculture in its May forecast predicted the price of food eaten away from home to increase between 6 and 7% in 2022.
Kato Dilks said the neighborhood bar and grill thrives on regulars.
"I don't buy low-cost bacon," he said. "We're not doing anything on the cheap here, everything we buy is a top tier product, and it comes at a cost."
Kato Dilks said his restaurant has seen a nearly 20% increase in food costs alone in the past year.
The restaurant paid $18 for 15 dozen eggs in February. Today, that was up to $42.33.
Boneless, skinless chicken breast is now $5.20 a pound, up from $2.09 a pound in 2021. And asparagus they buy from a local farmer now costs $4 a pound, double what it was last year.
Kato Dilks said he plans to raise the cost of menu items and expects the overall menu price to go up about 15%.
The meat lover's skillet – six eggs, ham, bacon, bratwurst, Oktoberfest sausage, potatoes and cheddar cheese – was $14.99 a year ago. It's since had three increases and is $18.99 today.
"There's no choice. If you want to be open and you want to make payroll, you have to cover your costs," he said.
The restaurant has also changed portion sizes on some items but not many, since it's known for its big portions.
Melissa Mason, owner of Masonry Grill in Salem, said cost increases for her restaurant started to become noticeable in early 2021.
The same 10 pounds of ground beef that cost $28.57 in 2020 was $40.90. It's now up to $47.56.
A case of chicken that cost $42 in 2020 was up to $62.21 in 2021 and is now $153.32.
Outside of food and beverages, Mason said they buy to-go packaging such as containers, bags, and silverware sets in containers of 250 to 500 per case. Even if every vendor charges a little more, it results in the restaurant paying a significantly larger price.
Her restaurant serves American cuisine, with burgers, pizza, pasta, craft cocktails and about 16 taps.
"I think for us, the challenge is that everything we make is fresh, not frozen, and so that has been really tough to hang on to, because we could go to frozen patties and see an immediate decrease in the cost. But if we stay with our fresh burgers the way we like, the way our customers are used to having them, then we have the increase in costs," she said.
Melissa Mason, owner of Masonry Grill on Northeast Commercial Street, said she's avoided raising menu prices but is having to re-evaluate the restaurant's budget due to rising costs. (Ardeshir Tabrizian/Salem Reporter)
Mason has so far intentionally not raised prices on menu items, hoping that food costs eventually recede, she said. "But unfortunately, I don't think that's going to happen."
Any business owner in the service industry, she said, is having to reconsider their budget. "You have to evaluate the ingredients that you're using, the amounts that you're using. Do I decrease the size? Or do I increase the costs? Do I stay (at the) price point that I'm at now?"
When ordering food products for the coming weeks, she's now focusing on items she sees going down in price to serve them as part of a limited-time, "in-house promotion" on the menu, she said.
Some restaurants are taking other steps to cut costs. At Gepetto's Italian Restaurant, owner Julie Hoy recently announced they'd pass along a 3.5% credit card fee to customers to recoup the payment processing costs.
"We are yet again having to dig deeper and be even more practical and creative to survive financially. We probably should… but have not increased our food prices. We want our traditional dine-in experience to remain a reasonably affordable treat for our guests," Hoy wrote in a post in the Salem Eats Facebook group.
It's not just restaurants feeling the pinch. Large institutions that serve food are also seeing costs rise, and in many cases have little or no flexibility to substitute items or change menus.
At Oregon State Hospital, which cares for about 500 patients with mental illnesses on its Salem campus, one food vendor recently raised prices 16% across the board, hospital spokeswoman Aria Seligmann said.
The average cost of providing a meal to a patient is now $4.99, up from $4.33 one year ago. And because of nutritional requirements, the hospital can't always substitute for items that rise in price or become unavailable.
"If whole grain pancake supplies were out of stock, the hospital couldn't just serve buttermilk pancakes instead because buttermilk pancakes are higher in calories and sodium. Although that would be less expensive, it is the mission of the hospital's Food and Nutrition Services team to provide good nutrition," Seligmann said in an email.
To compensate, she said the state hospital is working to minimize food waste and more closely forecast meal counts based on actual patient counts.
Salem Health is also seeing food costs rise, along with labor and supplies. The hospital is projecting its overall costs to rise 7.6% in the current fiscal year, which ends June 30.
"The inflation we are experiencing YTD through March is nearly double the prior two-year average, and we are forecasting this will not improve as we close out the fiscal year," hospital spokeswoman Lisa Wood said in an email.
Food costs rose 22% from January to March, particularly for meat. The price of beef is up 12%, salmon 10% and chicken 40%, Wood said.
James Parr, the hospital's chief financial officer, said the hospital uses local vendors and also a national supplier for food items. Earlier this year, they started seeing items out of stock more frequently, especially meats and proteins. Salem Health has now added a second national food vendor to help make sure they can get items when needed, he said.
"We've added additional freezer capacity so that we can buy some food in large quantities," he said. That gives the hospital a larger buffer if an order doesn't come in as planned.
Some specialized items, like a thickening agent added to liquid meals to help patients swallow, are up significantly, Parr said.
The Oregon Department of Corrections serves three meals a day to over 11,000 people in prisons across the state. The agency has not made any routine changes or cut back on food orders, but they are pre-ordering items as much as possible, said Jeremiah Stromberg, assistant director of parole and probation services and interim chief financial officer for the agency.
"Also just ensuring that nothing's going to waste, certainly encouraging our population, you know, 'Don't scoop it, if you're not going to eat it,'" he said. "Let's really make as good a use as we can of what we have available."
The department is seeing the biggest price spikes in proteins. For one state prison, Snake River Correctional institution in Ontario, turkey jumped from $0.68 a pound in 2021 to $3.31 this year.
Higher service and labor prices are also affecting restaurants.
At Annette's, Kato Dilks started noticing bills were higher for service at the start of the year. Pest control went from $120 a visit to $175. Dishwasher maintenance used to be $30 each time. Now, it's $70.
He said labor costs have also skyrocketed, up 18% in the last nine months. They used to be able to hire a cook to work for about $14 an hour. "Now, he can't get anybody to walk in the door for less than $18 an hour," he said
The restaurant's kitchen staff each received a retention bonus in the past six months, with the average line cook wage rising from about $16.50 an hour to $19.47.
"All the operators I know and everybody that I've talked to about this, everybody's in the same boat," he said.
The restaurant used to have a social media manager as well. "That's gone," he said. "If it's not mission-critical, we don't do it. That's kind of the process we're in right now."
Contact reporter Ardeshir Tabrizian: [email protected] or 503-929-3053.Contact reporter Rachel Alexander: [email protected] or 503-575-1241.
JUST THE FACTS, FOR SALEM – We report on your community with care and depth, fairness and accuracy. Get local news that matters to you. Subscribe to Salem Reporter starting at $5 a month. Click I want to subscribe!