A security guard patrols the hallway at Waldo Middle School on Friday, April 15, 2022 (Rachel Alexander/Salem Reporter)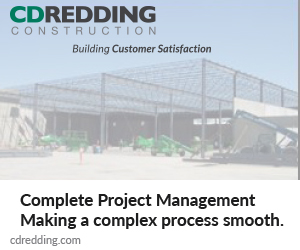 Salem schools are continuing to see high numbers of fights and aggressive behavior from students, prompting concerns from educators.
The problem is especially pronounced in the district's middle schools, which have recorded 755 fights and 244 assaults this school year through the end of April.
About one in four district students are enrolled in middle schools, but middle schoolers account for 53% of all fights and 79% of all assaults reported this school year, according to data presented at a May 10 school board meeting. A fight typically involves multiple students being aggressive, while an assault in more one-sided.
At Waldo Middle School in northeast Salem, the problems grew severe enough that dozens of school employees signed a letter protesting working conditions in February. The letter was sent to district leaders, including Superintendent Christy Perry
The school's principal, Tricia Nelson, was injured Feb. 11 breaking up a student fight, the letter said and Nelson confirmed to Salem Reporter.
A district incident report, which does not name Nelson, says the involved school employee was trying to get a girl involved in the fight back inside the school when the other involved student broke away and charged the girl. The school employee fell backward onto concrete and suffered a concussion.
"We, the united staff of Waldo, feel unsupported by our district when it comes to school safety," the letter began.
The letter described routine instances of students roaming the halls freely without concern for being tardy or skipping class, employees getting verbally abused by students, educators having to break up fights, theft by students and students swearing in the hallway and "using racial slurs with impunity."
School employees called for more "boots on the ground" to respond to student behavior, including additional counselors, behavior specialists, school security and "real consequences for students" for tardiness, vandalism and insubordination.
Teacher union representatives at Waldo declined or did not respond to requests for interviews with Salem Reporter, and district spokesman Aaron Harada said he was unable to find a teacher willing to be interviewed about the letter.
Tyler Scialo-Lakeberg, president of the Salem-Keizer Education Association, the union representing district teachers, said she thinks issues at district middle schools have improved in the months since the letter was written, but that the year has been one of the most difficult educators have ever faced.
"It's been a really hard year for people. When you have that kind of hard year a little better doesn't feel better, but it's on the right course," she said.
Middle schools, she said, saw some of the most challenging student behavior, compounded by staffing shortages during the omicron wave.
"Our middle school teachers were hit harder than any other group as far as having to sub during their prep period daily," Scialo-Lakeberg said.
Waldo Middle School principal Tricia Nelson points to a display case where students earn pins for participating in school activities on Friday, April 15, 2022 (Rachel Alexander/Salem Reporter)
Nelson, who has been Waldo's principal for over a decade, said she regretted that her staff got to the point where they felt they had to send a letter to have their concerns addressed.
She said the challenges of the school year, where students returned from a year and a half of online education, were compounded by staffing shortages and empty jobs at the school, as well as the high stress of the omicron surge following winter break.
"We didn't anticipate to the degree we should have the learning skills they had missed," Nelson said of students returning from online.
District data requested by Salem Reporter shows reported fights and assaults at Waldo weren't more frequent this year than pre-Covid. Fights – as well as students filming them and posting footage online – have been regular topics of concern at the district's middle schools for years.
From September 2018 to March 2019, the most recent full school year before the pandemic, Waldo reported 58 fights and 26 assaults. This school year through the end of March, there were 57 fights and 22 assaults.
Waldo has about 1,200 students.
Teachers in the district and across Oregon have for years raised concerns about assaultive behavior from students.
But middle school administrators acknowledge this year has been more difficult for employees because of overall student behavior, short staffing and the pandemic.
In response, Nelson said Waldo made several changes to improve behavior and address teacher concerns.
"They work really hard to build relationships with these kids," she said of her employees. "So, they're a very tight knit group. And I think when they see problems, they come together. And that's what they did with the letter. They also came together to help solve the problems."
Nelson said Waldo began doing more tardy sweeps and working to reduce the number of students roaming the halls during class.
They added an additional campus security worker too, Nelson said, as well as mentors for students who need more one-on-one attention, and a second community school outreach coordinator to connect students with social services.
A board at Waldo Middle School displays upcoming club meetings on Friday, April 15, 2022 (Rachel Alexander/Salem Reporter)
Waldo had also shifted to electronic behavior referrals for students rather than hard copy forms. Nelson said that change unintentionally created a perception among teachers that students had no consequences, because the paper system ended with a teacher getting a copy of the form back showing the consequence. The school trained employees on how to look up that information electronically so teachers could see what happened for the issues they wanted addressed.
Employees in the letter mentioned Superintendent Christy Perry's decision last spring to remove local police officers from schools, though they did not call for their return.
Nelson said in her experience, police on campus didn't get involved in breaking up fights and generally aren't involved in the sort of disciplinary issues raised by teachers.
Scialo-Lakeberg agreed that having police in schools wouldn't solve the issues teachers are currently seeing.
"They're in and out of buildings. They're not there to do classroom behavior," she said. "Police as a nature are responsive. They're reactive … Unless that fight happens in front of the officer, they're in a different hallway."
Districtwide, middle schools have had to do more work on student behavior and spend more time setting and resetting expectations this year, said Matt Biondi, the district's middle school director, and Iton Udosenata, assistant superintendent for secondary schools. The district has also substantially increased the number of school security workers in secondary schools this year.
Udosenata said that that despite the disruptions, most students in schools are following expectations and attending class .
"Those are kids that are getting 3.5 GPAs, those are kids who are engaging in really pro-social behavior during lunch and during recess, and so I think it's really important that we don't mislabel a lot of our kids or that the narrative is an overwhelmingly focused on the negative," Udosenata said.
After returning to school following her February injury, Nelson said she talked with a girl involved in the fight. Each shared how they felt, and Nelson told her, "Listen I know your name now. So when I say hi to you in the hall now, it's not because I'm mad at you. I'm not mad at you. We're good."
Nelson said students need to know how to move on from mistakes. "I think that taught her more, certainly more than the fight. The fight didn't solve anything," Nelson said. "She cried a little bit, I cried a little bit … I don't think she's been in any trouble since."
Contact reporter Rachel Alexander: [email protected] or 503-575-1241.
JUST THE FACTS, FOR SALEM – We report on your community with care and depth, fairness and accuracy. Get local news that matters to you. Subscribe to Salem Reporter starting at $5 a month. Click I want to subscribe!