A copy of a mailer promoting the re-election of Marion County District Attorney Paige Clarkson. (Courtesy/Virginia Norblad)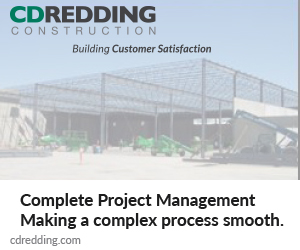 This story was updated at 8:50 p.m. Thursday after Attorney General Ellen Rosenblum provided a statement.
Eight leading public defenders from across the state Thursday asked Attorney General Ellen Rosenblum to withdraw her endorsement of Marion County District Attorney Paige Clarkson's re-election for perceived attacks on criminal defense work.
The letter piles onto the fallout from two recent political mailers promoting Clarkson's re-election, which took aim at 11 criminal defense attorneys and others who have made cash contributions to Spencer Todd, a public defender and her opponent in the May 17 primary.
The campaign piece prompted the attorneys named in the mailer to write Clarkson on May 5 contending she defamed them. It's since drawn concerns from civil rights leaders and the chief justice of the Oregon Supreme Court.
In the letter from another set of attorneys, public defenders wrote that Clarkson's mailers "blatantly disparaged and defamed" all criminal defense attorneys by stating that Todd was disqualified from being district attorney because he associated "with defense attorneys and because they provided "some small campaign contributions."
"Ms. Clarkson's misrepresentations and denigration were so severe that even the chief justice of the Oregon Supreme Court found them to be 'disturbing,'" the letter said, referencing a report from Salem Reporter on Wednesday.
The letter, dated Tuesday, May 12, said Clarkson's comments putting the attorneys in "a class of deplorables" would be offensive ordinarily but are even more so at a time when it is difficult to hire attorneys qualified to represent those who are indigent.
The letter was first shared on Twitter by Noelle Crombie of The Oregonian/OregonLive.
Rosenblum told Salem Reporter Thursday evening she would not withdraw her endorsement because Clarkson did the "right thing" by apologizing.
Rosenblum said in an email that the public defenders did not send the letter to her directly and that another person had shared it with her.
She said her office works closely with Clarkson. "I admire her work, her work ethic and her ability to work collegially with just about everyone," she said. "I have never once heard her disparage public defenders, and I have observed her to treat all lawyers fairly and with dignity."
"As a 'sister' woman lawyer and the incumbent Marion County DA, my endorsement of DA Clarkson seemed non-controversial and was given early and before I was even aware this would be a contested race. I understand she has apologized for the tone and content of her campaign flyers that are the basis for the request that I withdraw my endorsement," she said. "I will not even begin to try to defend them except to say I'm glad she apologized and I do plan to have a private conversation with her about them."
Rosenblum said criminal defense attorneys are a critical part of the justice system and that those who signed the letter are among the best attorneys in the state.
"I see this as an important moment to elevate the work and value of our public defenders — and to reiterate that there is no excuse for disparaging them, whether in the context of a hotly fought political campaign, or otherwise. Had DA Clarkson not apologized I would have had no choice but to withdraw my support," she said.
Rosenblum also said she is distressed about the current state of public defense services in Oregon.
"It is shocking and unacceptable that we do not have sufficient resources to provide constitutionally required defense services to all Oregonians accused of crimes. Public defenders need lower caseloads, higher pay and recognition for their dedication and sacrifices," she said.
Clarkson earlier this week told Salem Reporter in a statement that Marion County hasn't seen a contested district attorney race in nearly 40 years and that the community may not be used to the intensity such a race brings.
She added that her intention behind the mailer was to highlight differences in the type of support her opponent and her have received in their campaigns, and said she was sorry if anyone was offended by the contents of the flier or interpreted it in a personal way.
Clarkson could not be reached by email for this story and did not return a voicemail seeking comment.
But her action had other political fallout as one of the candidates for mayor revoked his endorsement of Clarkson.
Chris Hoy, a Salem city councilor and state representative, told Salem Reporter Thursday that he asked Clarkson this week to remove him from her website as an endorser of her re-election.
Hoy said he felt uncomfortable about the mailer when he first saw it.
"I didn't feel good having my name associated with a campaign that would put out that flier," he said. "I've known Paige for a long, long time, and so I didn't want to make a big deal out of it. But I also wasn't comfortable being listed as an endorser anymore."
City councilor Tom Andersen submitted a message to Clarkson's campaign website saying he'd previously endorsed her "before I knew about Spencer Todd." He said he withdrew his endorsement and asked that Clarkson remove his name.
"The tone of Ms. Clarkson's recent mailers is reprehensible, especially to a lawyer whose son has been a public defender," Andersen wrote.
The attorneys signed on in their individual capacity and not on behalf of the public defender offices they lead in counties from Coos to Umatilla.
Shannon Wilson, Marion County public defender, said Wednesday evening that Clarkson's campaign tactic was "really heartbreaking."
"As attorneys, we hold a lot of respect for counsel across the aisle. We should and we do," she said. "We understand the roles we each play in the pursuit of justice."
Brook Reinhard, Lane County public defender, said he found Clarkson's actions "unethical."
"To basically imply that her opponent is less trustworthy or can't be an ethical elected official because he's supported by defense attorneys is plain wrong," Reinhard said.
Reinhard said he has served on groups with Rosenblum and "I believe Ellen would not support what Paige is doing right now."
The lawyers said as much in their letter to Rosenblum.
"Although we are aware that Ms. Clarkson's true belief that public defenders are to be demonized was not known to you at the time that you formally endorsed her, we fervently believe that the positions taken by Paige Clarkson in her mailers do not reflect your values, or the values of the Attorney General's office for the State of Oregon," the letter said.
The attorneys said that Rosenblum is charged with upholding the foundation of the criminal justice system, "which maintains that any person accused of a crime has the right to have a lawyer appointed to represent them and to steadfastly and zealously protect and assert their constitutional and procedural rights."
The lawyers said Clarkson's stand follows years of state neglect of the public defender system.
They said public defenders help people who have been charged with crimes and are often facing barriers to housing, health care, employment and behavioral health, with many having trauma history and being survivors of domestic and sexual violence.
"For decades Oregon has underappreciated public defense. Statewide leaders largely sat on the sidelines while public defenders struggled with high caseloads, low pay, and disparaging treatment from other public safety stakeholders while money flowed to the district attorney's offices," the letter said. "Oregon is currently experiencing a crisis in public defense.," the letter said. "DA Clarkson's statements about public defenders reflect the outdated attitudes that have brought us to this point and, frankly, openly chastises and defense those who would want to take on this underpaid but personally and professionally rewarding career."
This story was updated Friday with a response from Salem city councilor Tom Andersen.
PRIOR COVERAGE:
Oregon chief justice "disturbed" by Clarkson's political mailer targeting defense attorneys
District Attorney Clarkson "defamed" defense attorneys in political mailer, attorneys' letter says
Incumbent Clarkson, public defender Todd vie for Marion County district attorney seat in May election
Contact reporter Ardeshir Tabrizian: [email protected] or 503-929-3053.
JUST THE FACTS, FOR SALEM – We report on your community with care and depth, fairness and accuracy. Get local news that matters to you. Subscribe to Salem Reporter starting at $5 a month. Click I want to subscribe!