(Courtesy/Chemeketa Community College)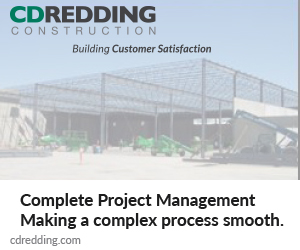 High schoolers teens can get training certification in tractor safety through an upcoming Chemeketa Community College course.
The course, which costs $79, is available to teens ages 14-17 is taught by certified instructors, according to the pre-registration form.
Students will be required to complete 12 hours of coursework at home and another 12 hours of in-person driving instruction on scheduled class days.
They will have to complete all online work as well as pass written and driving tests to get certified, and attendance is required at all sessions.
The form said classes are expected to fill up and those interested should complete the form as soon as possible. Those who do will be emailed their class location, schedule, materials and payment instructions after pre-registration closes Friday.
Classes are scheduled for June 16-18 at St. Paul High School, June 13-15 at Jefferson High School, June 20 and 24-25 at Chemeketa's Salem Campus, June 20-21 and 24 at Cascade High School, and June 27-29 at Silverton High School.
-Ardeshir Tabrizian