The final dress rehearsal for "Twelfth Night," scheduled to run Friday through May 14 at the Pentacle Theatre. (Courtesy/Vicki Woods)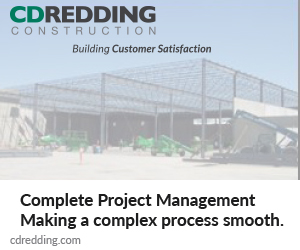 Isaac Joyce-Shaw was 11 years old when he performed in his first show at Salem's Pentacle Theatre.
Joyce-Shaw, 27, is now one day out from opening night of the third show he's directed, a rendition of Shakespeare's "Twelfth Night," at the Pentacle.
The show opens Friday and runs through May 14.
It's a story that begins with two siblings, Viola and Sebastian, aboard a ship that is caught in a horrible storm and sinks. They and the few survivors wash up scattered across the coast of a region called Illyria.
Viola – played by Sanaya Forbes – disguises herself as a man and gets a job in the court of the Duke, taking on the name Cesario. In doing so, the character ends up exploring a different version of themselves and their ideas of gender.
Meanwhile, Sebastian is rescued by another man and the pair become lovers. He also meets many of the same people as Cesario, they get confused for each other and "hilarity ensues," Joyce-Shaw said.
What distinguishes the show from Shakespeare's play, he said, is it doesn't shy away from the themes of identity exploration that are more glossed over in the original text.
Joyce-Shaw said the show also features contemporary pop, hyper-pop and EDM music, with a modern production and video design that helps audience members visualize the auditory experience.
"This is not your stodgy Shakespeare interpretation," said Lisa Joyce, executive director of the Pentacle and Joyce-Shaw's mother.
The final dress rehearsal for "Twelfth Night," scheduled to run Friday through May 14 at the Pentacle Theatre. (Courtesy/Vicki Woods)
Joyce-Shaw has previously done prosthetic design at the theater for actors playing Dracula, Young Frankenstein and other characters needing heavy monster makeup.
He's also directed a comedy called "Distracted," as well as "Murder on the Orient Express" in early 2020. The latter was one of the final shows before live entertainment was banned across Oregon during the first weeks of the Covid pandemic.
When the pandemic first hit, the Pentacle's board of directors prioritized getting their established audiences back when selecting shows, "which meant going for productions that were more conservative," Joyce-Shaw said. "There was some pushback from some people about, 'Hey, maybe that isn't the way to go if we want to develop.' So this is kind of a show that developed out of that idea that we want to do things that are going to be a bit more inclusive in the stories they're telling."
The show came together in less than six months.
Forbes, 30, said she moved to Salem around nine months ago from north Albany. She said she hadn't been in a Shakespeare play since high school and initially found the language challenging.
She previously did plays professionally but said she's since found more enjoyment in shows at community theaters, particularly in the Salem area where there are many.
"I love the cast," she said. "To get to work with all these really, really talented people who are all very good at what they do and know their character super well, and getting to weave together a story with them has been a really rewarding experience."
Sam Welborn, a 17-year-old student at South Salem High School, said he didn't realize when he first auditioned that it would be possible for him to play his character, Feste, in the show.
He remembered Feste, the Lady Olivia's fool, being an older bald man when he watched a film adaptation of "Twelfth Night" in school. On Monday, he dyed his hair to a turquoise color for the part.
Welborn said a difficult part of the show for him is a 15-minute-break in between scenes where he has to change into drag, putting on makeup, a giant wig, dress and fur coat.
It's the first full-length show he's been in where actors don't have to wear masks on stage, which he said brings a different challenge for character development and learning how to emote.
"We've all got an objective. It's very unifying," he said. "It's been nice to have that again."
The show will be Thursdays, Fridays and Saturdays at 7:30 p.m., with Sunday matinee performances at 2 p.m. Doors open one hours before curtain to leave extra time for socially distanced seating.
The theater is at 324 52nd Ave. N.W. off Highway 22, about 6 miles west of downtown Salem.
Tickets for all seats are $25 and available online. Frontline healthcare workers and people with an Oregon Trail Card are eligible for a 50% discount.
The show is suitable for audiences high school and older, the website said.
Correction: This story was updated to reflect Joyce-Shaw's correct age.
Contact reporter Ardeshir Tabrizian: [email protected] or 503-929-3053.
JUST THE FACTS, FOR SALEM – We report on your community with care and depth, fairness and accuracy. Get local news that matters to you. Subscribe to Salem Reporter starting at $5 a month. Click I want to subscribe!