Kevin Holloway, a nurse with Northwest Human Services, checks the blood pressure of Tanja Whitemire at her camp in Cascades Gateway City Park on March 2, 2021. (Amanda Loman/Salem Reporter)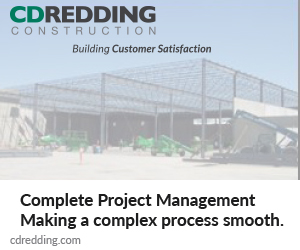 Homeless service providers have long understood the connection between having housing and having good health.
People experiencing homelessness often have worse health outcomes because of the difficulty keeping wounds clean or the inability to make it to doctor's appointments.
But the Salem area is moving towards bolstering that connection.
The Mid-Willamette Valley Community Action Agency is getting a $1.5 million grant from Kaiser Permanente aimed at getting people who are frequenting the emergency room into housing.
Kaiser Permanente announced the grant this week, saying the region was one of three across the country receiving money through an initiative called Project HOME.
Ashley Hamilton, program director at The ARCHES Project in Salem, said Kaiser Permanente conducted a study throughout the U.S. to identify the people using the emergency room the most. She said they've created this list to identify barriers to housing and help address them.
"That work really spoke to us," Hamilton said.
She said the "high impact user list" already has 106 names from the central Willamette Valley that ARCHES will vet.
They will determine who is most vulnerable and would be most successful, and work toward getting them into housing.
The program will pay costs for two case managers and two housing navigators. One of each will be bilingual in Spanish.
The Salem initiative concludes at the end of 2023, with a goal of providing housing assistance to at least 100 people.
Since 2017, ARCHES has been collecting data on frequent users of emergency medical service, a self-reported number of how often people use the emergency room, have overnight hospital stays or ambulance services within a six-month period.
Last year, those tracked by ARCHES used emergency services two times in six months.
The top 2% – 34 people – needed publicly paid emergency services 1,078 times in 2021, up from 883 the year prior, Hamilton said.
She said that small group could conservatively cost the health system $2.1 million each year if each service cost $2,000 on average.
"In contrast, (community action) for about $680,000 can house this group for one year," she said.
Some of the people on Kaiser's list are often in the Salem Hospital emergency room, according to Hamilton. Salem Health is a designated provider within Kaiser Permanente's system, Hamilton explained.
She said the ARCHES team is looking for people experiencing homelessness that have a moderate level of need and are likely to be housed and stable after a year in the program.
"We're really talking about this program being designed in that rapid rehousing space," she said.
Rapid rehousing provides a staff member to recruit landlords to rent to people being served by the program, provide moving help and arrange a case manager to help connect them to services like employment or healthcare.
Lindsay Dent, program manager at ARCHES, said the agency will provide a year of intensive case management to people in the program and would also provide money to help cover rent and moving costs.
"This is allowing us to look at our own local community and apply creative strategies and address housing instability and chronic health conditions," Dent said.
She said she's gotten feedback from a local clinic that said the largest barrier to effectively treating people experiencing homelessness was the lack of safe housing.
The Marion-Polk Community Health Improvement Plan states, "Housing is a critical social determinant of health and the community, along with Oregon as a whole, is experiencing high rates of rental burden and a limited supply of housing."
That document is intended to address community health issues more systematically.
Hamilton said she views health and housing like the chicken and the egg dilemma.
"You can't have one without the other. It was the catalyst of the pandemic that brought the health component into focus," she said.
Contact reporter Saphara Harrell at 503-549-6250, [email protected]
JUST THE FACTS, FOR SALEM – We report on your community with care and depth, fairness and accuracy. Get local news that matters to you. Subscribe to Salem Reporter starting at $5 a month. Click I want to subscribe!