Richard Meyers and Zeeva, his pit bull that also died of injuries suffered during Meyers' confrontation with Salem officers. (Courtesy/Rachel Coble)
Rachel Coble saw her brother two weeks before he died in a confrontation with Salem police officers.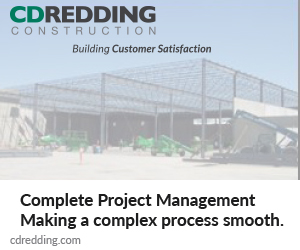 After living in his car at Northgate Park for a year – and decades of struggling with addiction – Richard Meyers looked well.
Meyers told Coble he'd been seeing a woman who he was going to stay with.
"He was wearing clean clothes, he looked happier, he looked sober," she said.
The final time she heard from Meyers was less promising. Around 6:45 p.m. on Sunday, Feb. 6, he sent her husband a Facebook message saying he couldn't pick up his belongings from their house as planned, and he was back out on the street after learning the woman he was seeing had a boyfriend.
About six hours later, the Salem Police Department put out a statement that a man had died of injuries he suffered during a confrontation with officers at Northgate Park, where they said he eventually stopped after not pulling over for a traffic stop.
The agency said at least one officer fired shots during the incident.
Police would only later identify the man as Meyers.
The Oregon State Police were brought in to investigate Salem officers' deadly use of force, part of the independence of investigators required under state law. The state agency said that first day that three officers fired their guns, and four were placed on administrative leave.
Now, a week after the encounter, law enforcement officials have provided the community little explanation about what happened in a city park that led to a death.
Salem police officials and Marion County District Attorney Paige Clarkson's office won't say how Meyers died and why the officers shot. They won't say whether they found a weapon of any kind in the car Meyers was driving.
Lt. Debbie Aguilar, Salem police spokeswoman on Friday declined to answer questions from Salem Reporter. She said a "full, detailed press release" can be expected after the matter is presented to a grand jury.
Coble said her brother faced mental illness and addiction since childhood, and it was common for him to experience mental health crises. She said Salem police knew that based on prior encounters with Meyers, and she believes his death could have been avoided.
Aguilar didn't respond to questions about prior police encounters with Meyers.
Coble also said police and prosecutors have left her family in the dark.
"We want to know what confrontation means. We want to know why they felt firing that many times was necessary," she said. "We don't want to jump to conclusions because we also understand where he was at, and so we just really want answers. There just seems to be a lot of things that don't really add up."
Early rock bottom
Richard Allen Meyers was born April 14, 1981, in Stuttgart, Germany, where his father was serving in the U.S. Army, before moving with his parents to Milwaukie at age 2.
From an early age, Coble said Meyers was diagnosed with ADHD and often misbehaved or acted out. At around 10 years old, his mother contacted the state and said she couldn't handle him.
Meyers was placed in an all-boys group home, she said, "where he was just taught crime and self-interest."
He spent the next few years in and out of a youth detention center for petty crimes like stealing. Coble also said Meyers, who is 12 years older than her, struggled with addiction for as long as she could remember.
"It started with him as a teenager hanging out with the wrong people, looking for comfort," she said.
Early feelings of abandonment were the catalyst for Meyers' lifelong post-traumatic stress disorder, Coble said, and the combination of trauma and addiction impacted his brain development. His emotions and intellect reflected those of a 16-year-old while "the world views him as this 40-year-old man," she said.
Meyers had his first child when he was 15. (He later had his second child at 20, and his third child in his late 20s, Coble said.)
In 2000, Meyers, pleaded guilty to two counts of third-degree rape in Clackamas County Circuit Court. He was sentenced to one month in jail and three years of probation, and ordered to register as a sex offender.
Under Oregon law, an adult having sex with a person under 16 constitutes third-degree rape. Coble said the case stemmed from Meyers at 18 having sex with his then 14-year-old girlfriend who he had been dating since she was 13.
Meyers later violated his probation and was sentenced in 2001 to three years and eight months in prison. Given his convictions, "he was kind of doomed from the beginning," Coble said.
"It felt like an uphill battle to try to get him any type of help because it just kind of seemed like society just cast him out because of his issues and his history," she said. "It's just so unfortunate, because I really feel like this could have been avoided, and there were so many chances for it to have changed courses if people had just listened to his screams for help."
Up and back down again
Meyers would plead guilty to multiple offenses over the next two decades in Clackamas and Gilliam counties, including fourth-degree assault in 2006, harassment in 2007, public indecency in 2015, and menacing and failure to report as a sex offender in 2021.
His options for work limited due to his criminal history, he worked various roofing and painting jobs throughout his adult life, which would normally end by him quitting or being fired for not showing up to work.
In his early 30s, Meyers was completely sober for eight years and was "genuinely happy" during that time, Coble said.
But in 2016. he again found himself in jail, where he met his wife. She wasn't incarcerated, but a former boyfriend of hers who was in custody introduced them, and they began writing letters. They married around four years ago and lived together in North Bend, then Arlington, in northeast Oregon and Washington. There, Meyers fell back into old habits after befriending people in the area who had addictions.
Meyers and his wife separated after three years, and he moved to Salem to be close to Coble and her family. He lived in his 1995 Mercedes, which he parked most nights for a year at Northgate Park on Northeast Fairhaven Avenue, with his pit bull Zeeva.
"He was very close with my children," said Coble. "He loved his nieces very much and he loved his own children very much. He just didn't have the support to overcome those problems."
Rachel Coble and Richard Meyers in 2015. (Courtesy/Rachel Coble)
Coble said Meyers loved to work on cars, and his favorite pastime was playing with remote-control cars. He and his nephew, 19-year-old Wyett Flick, would look online for good deals on toy parts and assemble them.
"I actually live across the street, so I would hear him playing with his cars on the road, and then I would come out and we would play together," Flick said.
Flick said he saw Meyers doing so two days before he died.
"He was telling me that he had had a panic attack, but then he was feeling better that night," he said. "That's why he was piecing together a car, because he was in a better mood."
When Meyers was feeling manic, he would lock himself in his car so he could feel safe and calm down. Coble said he also tended to act confrontational during manic episodes.
"He's very triggered by certain things, especially cops," she said.
A month before his death, Coble said Meyers showed up at her house and was "having a mental breakdown."
Her husband, Travis Coble, took Meyers to Salem Hospital for a mental evaluation.
"They said he was perfectly fine and sent him on his way," he said.
Oregon State Hospital also turned him away because he wasn't court-ordered to receive treatment there, and told him to go to the emergency room, Coble said.
Coble called 911 and asked for an ambulance. In the meantime, she said Meyers began acting sporadic and was "clearly in a crisis." She knew she needed professional help, so she called 911 again to ask if an officer could come as well.
She then received a call from a Salem police officer who said they didn't want to send an ambulance alone because they'd had previous run-ins with him and didn't know if he was armed. Coble said the officer told her they knew he had PTSD and was triggered by officers, so they didn't want to send an officer with an ambulance either.
"So, therefore, they just didn't send an ambulance," she said.
Salem police did not respond to questions about that encounter.
Coble said the officer suggested she and her husband close their curtains and ignore Meyers.
"The officer actually told me, 'We don't really want to come out there because we don't want things to escalate. We don't want to end up shooting your brother in front of your house,'" she said.
Coble said her brother was suicidal, and that he knew if he ever didn't fully cooperate that he could easily "egg an officer to kill him very easily" based on prior run-ins with police.
"He's told me that when he dies, it will be by the hands of a cop, and he'll be all over the news," she said.
Coble and her sister, Katie Meyers, both said they believe their brother was in crisis during his contact with police.
He called Northgate Park his "safe place," said Drew Lash, Katie Meyers' boyfriend. "He was trying to get to where he was safe."
A murky death
At 12:37 a.m. on Feb. 7, for reasons that remain unclear, Salem police officer Griffin McDowell tried to pull over Meyers while he was driving his Mercedes.
Meyers didn't stop and instead fled to Northgate Park. He entered the northeast parking lot, drove into a gully west of the parking lot and then onto the northern field of the park, state police said in a news release. Other Salem officers responded and stopped Meyers' car in the field.
What happened next is so far known only to officers at the scene and investigators.
Data on calls for service kept by the city of Salem showed the Marion County Sheriff's Office responded to assist an outside agency at Northgate Park at 12:40 a.m. and arrived two minutes later – five minutes after McDowell first tried to pull Meyers over. The Keizer Police Department also responded to the park at 3:11 a.m.
Still unclear, though, is what prompted officers to fire shots, and whether Meyers and his dog died at the hands of police.
Flick said he has many questions about the incident.
"To fall asleep one night and not knowing anything is wrong, and then the next morning waking up and seeing the headline on the news, it's so surreal," he said. "We really want to see what happened, I want to see the mindset of the officers and I want to see the reasoning why."
Travis Coble said Meyers was likely having "a mental break" because believed he was in trouble. "He didn't have a driver's license," he said. "He bought the car but it wasn't registered to him."
Rachel Coble said she believes her brother's death could have been avoided if Salem officers had proper training to be able to approach someone they know is experiencing a mental health crisis.
"I think they know who my brother was, and they knew his car and they knew that he was homeless," she said. "Why did they have to pursue him so relentlessly that it ended this way?"
Contact reporter Ardeshir Tabrizian: [email protected] or 503-929-3053.
JUST THE FACTS, FOR SALEM – We report on your community with care and depth, fairness and accuracy. Get local news that matters to you. Subscribe to Salem Reporter starting at $5 a month. Click I want to subscribe!