A sign noting utility work on Hayesville Drive Northeast on Wednesday, Jan. 12, 2022. (Amanda Loman/Salem Reporter)
It'll be easier to walk and bike along two sections of road in Salem as road improvements are completed in the coming years.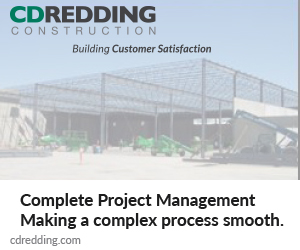 A section of Northeast Hayesville Drive from Northeast Portland Road to Northeast Fuhrer Street will be widened to add 6-foot-wide bike lanes, a 5-foot-wide landscaped buffer and curb ramps that meet Americans with Disabilities Act requirements.
That section of Hayesville Drive was chosen for improvements because it's near family homes, two neighborhood parks, and students walking or biking to Stephens Middle School, Hammond Elementary School, Hayesville Elementary School, and Yoshikai Elementary School, said Shane Ottosen, project manager for Marion County.
He said most students live within walking distance of the schools but there are limited sidewalks on the north side of the road.
Construction on the $7 million project is expected to begin this summer and be completed during the summer of 2024. It's funded through $6.1 million in federal funding with the remainder being paid for through the county.
The improvements also include a new traffic signal at the intersection of Lancaster Drive and an enhanced pedestrian crossing between Portland Road and Lancaster Drive.
Center Street Northeast on Wednesday, Jan. 12, 2022. (Amanda Loman/Salem Reporter)
Another project on Center Street between Lancaster Drive and Northeast 45th Place is a couple years away.
Ottosen said Center Street is a busy, major arterial with limited sidewalks in the project area. He said there's no continuous center turn lane and the lack of one can cause unnecessary congestion.
The $2.9 million project will widen the north side of the road to accommodate a center turn refuge and add 6-foot bike lands and sidewalks with curb ramps.
The money for the project was awarded through Salem-Keizer Area Transportation Study. Construction is expected to begin in 2024.
Both the Center Street and Hayesville Drive improvements include updates to the stormwater system.
On Hayesville Drive the stormwater will filter through swales located in the landscaped buffer.
A crew works on the Hayesville Drive Northeast improvements on Wednesday, Jan. 12, 2022. (Amanda Loman/Salem Reporter)
Contact reporter Saphara Harrell at 503-549-6250, [email protected]
JUST THE FACTS, FOR SALEM – We report on your community with care and depth, fairness and accuracy. Get local news that matters to you. Subscribe to Salem Reporter starting at $5 a month. Click I want to subscribe!