Vet tech Alexa Franklin administers medication to induce vomiting to a dog that was suspected of ingesting its owner's medication at the Salem Veterinary Emergency Clinic on Nov. 10, 2021. (Amanda Loman/Salem Reporter)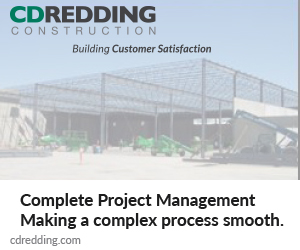 Editor's note: This story includes a description of animal death.
As the runt of her litter, Bella had a special place in owner Karen Nguyen's heart.
Nguyen, who lives in Keizer, raised the cat from the day she was born.
In August, 13-year-old Bella had a tooth that was bothering her and started having trouble eating. Nguyen tried to get her into their regular vet.
"I called her vet first and they said it would be two weeks and she'd already lost some weight, I could tell. So I tried to find another vet to take her to and nobody, nobody was taking new patients, nobody had any new appointments," Nguyen said.
Nguyen eventually found a vet in south Salem that could see Bella, but her cat needed the tooth extracted. There were no appointments open until December, Nguyen said.
Nguyen said she called nearly every vet in the county in vain trying to find an earlier surgery appointment. She watched Bella struggle to eat, lose weight and become weaker because her tooth was causing her so much pain.
Bella, a 13-year-old cat who Karen Nguyen raised from birth, died Nov. 10, 2021 after she stopped eating due to a painful tooth that Nguyen couldn't find a vet to extract. (Courtesy/Karen Nguyen)
On Nov. 10, Bella died at home, having shrunk from 8 pounds to about 4 pounds, 11 ounces.
"She was losing weight so rapidly and all she needed was her tooth fixed and it ultimately killed her," Nguyen said. "It just seems so unnecessary that that should happen, but I couldn't find her any help to get this one tooth pulled. Other than that, she was healthy and fine."
Across the Salem area, vet care is in short supply, with many pet owners reporting they've waited weeks or months to get pets in for everything from ear infections to gastrointestinal problems.
Veterinarians and their staff, particularly at emergency practices, say they're working at a breakneck pace, seeing far more patients than typical.
"I've been doing this business for almost 40 years and I've never seen anything like this," said Rob Shimek, an independent veterinarian who owns Hoffman Veterinary Clinic in northeast Salem. "We open at 8 o'clock and by 9 o'clock we're two hours behind."
His office is booked eight weeks out for surgeries and had to pause taking new patients for six weeks this fall to give his staff a chance to catch up. Now, he said they're limiting the number of new patients they take on – something they've never had to do previously.
Vet tech Marisa Barrios shaves the tail of Fiona, a cat with an injury to her tail, at the Salem Veterinary Emergency Clinic on Nov. 10, 2021. (Amanda Loman/Salem Reporter)
The trend is a national one and defies simple explanation, local vets said.
While a boom in pandemic pet adoptions is often mentioned as one cause, an August article in the Journal of the American Veterinary Medical Association said national data don't support that theory, noting that the total number of animals adopted from shelters in 2020 was lower than in previous years.
Salem-area vets said they believe a variety of factors are contributing.
Shimek said people working remotely are home with pets more often, so they're more inclined to notice signs of illness or injury early and seek treatment.
Vets also had to pause most non-emergency care in the spring of 2020 under state rules as public health authorities scrambled to conserve then-scarce gloves, gowns and other protective equipment for hospitals serving humans.
That led to a backlog in routine care like vaccinations, checkups and non-urgent surgeries.
"Working them back into a daily schedule for exams, treatments, surgeries, it's been tough and that backlog has really continued to a varying degree throughout the pandemic," said Glenn Kolb, executive director of the Oregon Veterinary Medical Association.
Clinics also switched to carside service in nearly all cases to reduce the number of people inside waiting rooms and buildings during the height of the pandemic. That's made care less efficient, Kolb said, as vets, vet techs and assistants have to go out to cars to pick up animals, then check back in via phone about diagnoses and treatments.
"All of that delays time in communicating with clients, going out to the car, the doctor calls and the client's not there, they left," he said.
Uta Briggs, a vet technician at Salem Veterinary Emergency Clinic, began painting pets who came into the clinic during the pandemic (Courtesy/Uta Briggs)
Emergency vets
The crunch is especially acute for emergency vets.
At the Salem Veterinary Emergency Clinic on Market Street Northeast, veterinarian Kim Erbes said she's had to double her staff in the past year and a half to keep up with the demand for care.
Their clinic is open at times when regular vet offices are typically closed: 5 p.m. to 8 a.m. weekdays, and 24 hours on Saturday and Sunday.
PHOTOS: An evening in the life of an emergency vet
On a recent rainy Saturday afternoon, the clinic was juggling about a dozen animals, mostly dogs, with problems ranging from an abscess to an enlarged heart.
"The hardest part for me personally is separating the owners from their pets when it's a traumatic incident they're dealing with," said Tina Schneider, a vet technician who's been in the industry for almost 20 years.
Whitney Camp, right, a certified vet technician, checks vitals on Jewel on Saturday, Nov. 6, 2021 (Rachel Alexander/Salem Reporter)
Around 1:15 p.m., vet technician Marcy Stenerson and Erbes ran outside with a rolling table covered in white blankets. They returned minutes later wheeling in Jewel, a three-year-old husky whose back legs had become paralyzed.
After a blood draw, Jewel lay in one of the clinic's larger cages, occasionally trying to roll over with only two working legs. An occasional bark or howl blended with a steady stream of shop talk among the vet techs: "Has he been seen?" "Where did that chart go?"
Vet techs bustled around as Erbes and fellow veterinarian Don Judson took patients one by one back to exam rooms. The main back room was a flurry of activity as techs removed patients from cages to shave their fur, administer medications or check vitals.
Erbes said several of the day's patients had traveled with their owners from the Oregon Coast. That's become common during the pandemic as pet owners desperate for care are sometimes willing to drive hundreds of miles when they can't find local appointments.
"We've had people drive from Seattle and Ashland and the coast consistently," she said. "It's been the craziest time."
That afternoon's patients included Nico, a pit bull with an abscess, and Tag, a golden retriever with an ear infection.
Whitney Camp, a veterinary technician who's been in the industry for eight years, said about 80% of the clinic's current patients are coming in for non-emergency care.
"People are having a hard time getting into their regular clinics so we're seeing things like ear infections," said Camp, speaking as she administered an IV for Maggie, a Rottweiler puppy who was being monitored after eating some of her human's pills that morning.
Whitney Camp, a certified vet technician, checks on an IV giving fluids to Maggie on Nov. 6, 2021 (Rachel Alexander/Salem Reporter)
Camp said the increase in patients means vet techs have to juggle care for multiple animals simultaneously and see far more animals in a shift.
She typically works 45- or 50-hour weeks because of how busy the clinic is. But she said it's the mental load of taking care of so many animals that's taxing.
"We're all a lot more tired," she said. "When I get off work, I don't come down from work for several hours."
Vet shortage
The result, veterinary workers said, is an industry affected by many of the same issues human healthcare workers face: burnout among providers and difficulty hiring people for open jobs.
"The emotional toll can be so hard," Erbes said. She finally opted to close the clinic for a week this fall to give her staff a break after working nonstop through Covid, wildfires and the ice storm.
Erbes said she feels for owners who struggle to find any care for their pet, then have to wait hours in the parking lot.
She said the stress on owners sometimes leads to verbal abuse of her clinic staff. Erbes said they'll answer the phone in the middle of the night and have people "cussing and swearing at you because you tell them it's going to be a little bit of a wait."
Dr. Kim Erbes, veterinarian and owner of Salem Veterinary Emergency Clinic, checks out a rat patient on Saturday, Nov. 6, 2021. (Rachel Alexander/Salem Reporter)
Kolb, the Oregon Veterinary Medical Association director, said Oregon had a shortage of veterinarians and certified technicians before the pandemic and, like many industries, has seen that worsen.
If a technician leaves a practice, he said they're difficult to replace. That puts more stress on remaining workers, leading to more burnout. And if staff contract Covid and have to quarantine, the shortages become more acute.
"If a clinic is understaffed there's only so much they can do," he said.
Jasper Merrick, a vet assistant at a Salem clinic, said he's had colleagues leave the industry because of low pay. Some, he said, are seeking to move to human health care.
Vet assistants and technicians have to do blood draws, administer medications, take x-rays and perform a variety of other tasks which are all separate jobs in human health care. In Oregon, a technician's average pay is about $19 per hour, according to ZipRecruiter – just under $40,000 per year working full-time. Vet assistants make less.
"The amount of work and stress we go through doesn't really match the pay," Merrick said.
Assistant Renee Berryman carries out Porter the dog to return him to his owner who was waiting outside in a vehicle at the Salem Veterinary Emergency Clinic on Nov. 10, 2021. (Amanda Loman/Salem Reporter)
Merrick said the company he works for has put pressure on staff to see more patients to make up for revenue lost during the beginning of the pandemic. A shift pre-pandemic might be 16 pets, but now 24 is more typical.
"The way people have been treating us in the last year has been detrimental to all of our mental health," Merrick said. He said he and his coworkers regularly get yelled at about prices they can't control, or because they have to refer some issues to an emergency clinic.
Shimek said he recently attended a national vet conference and found vets across the country seeing similar problems – overloaded clinics and difficulty hiring for open jobs.
As vet care has become more consolidated with larger corporations running more clinics, Shimek, who's 64, said it's become harder for independent practitioners like him to attract workers fresh out of vet school.
He said he doesn't have any idea if or when vet care will return to a "normal" level.
"Every month I keep thinking maybe next month it will slow down a bit," he said. "I tell my clients I'm too damn old to work this hard."
Contact reporter Rachel Alexander: [email protected] or 503-575-1241.
JUST THE FACTS, FOR SALEM – We report on your community with care and depth, fairness and accuracy. Get local news that matters to you. Subscribe to Salem Reporter starting at $5 a month. Click I want to subscribe!