Viviana Gourley, medical assistant at Salud Medical Center, waits between patients at the center's Covid testing area on Wednesday, April 29. (Amanda Loman/Salem Reporter)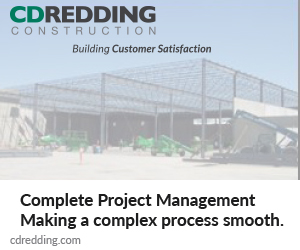 Less than a month after Oregon rolled back nearly all of its pandemic restrictions, more Salem residents are catching Covid and ending up in the hospital.
Salem Health has seen the number of Covid-positive hospital patients triple in the past two weeks, spokeswoman Lisa Wood said, with 22 people currently hospitalized.
That number remains far below earlier peaks in the pandemic. The hospital had 73 patients with Covid on Dec. 8 as cases surged during the winter before vaccinations began rolling out, and 61 Covid patients on April 29.
But state and local health officials said they're concerned by a growing number of new infections – a majority of them attributable to the more contagious Delta variant of the virus.
County health departments only send some Covid samples to labs for gene sequencing to determine which variant of the virus a person is carrying. To date in July, 73% of samples sequenced in Marion County were Delta variant, said Jenna Wyatt, spokeswoman for the county's Department of Health and Human Services.
For health care workers who have cared for patients during previous surges, the latest rise has been stressful.
"It's frustrating. It's taxing. It's exhausting to have to go through potentially another really bad surge and knowing now that we have scientific evidence of effective vaccines," said Joseph Rad, a physician assistant on the board of the Marion Polk Medical Society. Rad works for Salem Pulmonology Associates and frequently works in Salem Health's intensive care unit.
Most people in Salem and across Oregon now testing positive for Covid have not been vaccinated, including nearly all of those ending up in the hospital with severe illness. At Salem Hospital, 96% of those hospitalized with Covid since January have been unvaccinated, Wood said.
"If you're not vaccinated, and you live in a community where vaccination rates are low, it's not a question of whether you'll get Covid-19. It's only a question of when," said Pat Allen, Oregon Health Authority director, at a news conference July 22.
About 179,000 Marion County residents – just over half the county's population – have been vaccinated against Covid, according to Oregon Health Authority data. In Polk County, 55% of the population has been vaccinated, about 46,000 people. Children under 12 still cannot be vaccinated against Covid.
Those numbers put the Salem area below Portland metro counties, which have vaccination rates ranging from 58% to nearly 65%, but well above vaccination rates of 30% to 40% in many eastern Oregon counties.
But the Delta variant has also prompted health officials to change recommendations, with federal and state authorities saying Tuesday that even those vaccinated against the virus should wear masks indoors in public in areas where Covid spread is high.
On Thursday, Gov. Kate Brown said she would require masks for students and staff at K-12 schools across the state when classes resume in the fall, moving away from the local control she had emphasized when reopening the state.
Brown said she acted because of a Centers for Disease Control and Prevention recommendation this week, and said masks remain the best way to keep schools open in-person for the upcoming school year.
Health officials have expressed concern that the Delta variant's more contagious nature is causing even those vaccinated against Covid to spread the illness to others.
"This Delta variant is 60% more transmissible, so we're seeing that people are becoming infected more quickly. The viral load in the respiratory tract is much greater with the Delta variant," said Katrina Rothenberger, Marion County's public health division director, in an update to the county Board of Commissioners July 28. Viral load refers to the number of virus particles in a person's saliva or other bodily fluids. A higher load generally means a virus more easily infects others.
People fully vaccinated against Covid are a larger share of those now testing positive for the virus locally, but few are becoming seriously ill.
From July 18 to 24, Marion County recorded 238 people newly infected with Covid, Rothenberger said. Of those, 51 were "breakthrough" cases where someone fully vaccinated tested positive for the virus, about 21% of the total. Breakthrough cases were about 16% of all Marion County cases the previous week, Rothenberger said.
Wyatt said the county has recorded 340 breakthrough cases total since vaccines began rolling out. Of all breakthrough cases, 29 people have been hospitalized and two have died.
Adults 70 and older remain the group most likely to be hospitalized, Wyatt said, and the rare serious breakthrough cases have mostly been among older people. But she said the share of adults 60 and under hospitalized with Covid has been increasing recently.
Rad said in the hospital, people not vaccinated against Covid become much more seriously ill.
"The breakthrough cases that we have are not as severe and are very much the exception to the rule," Rad said.
Contact reporter Rachel Alexander: [email protected] or 503-575-1241.
JUST THE FACTS, FOR SALEM – We report on your community with care and depth, fairness and accuracy. Get local news that matters to you. Subscribe to Salem Reporter starting at $5 a month. Click I want to subscribe!
Rachel Alexander is Salem Reporter's managing editor. She joined Salem Reporter when it was founded in 2018 and covers city news, education, nonprofits and a little bit of everything else. She's been a journalist in Oregon and Washington for a decade. Outside of work, she's a skater and board member with Salem's Cherry City Roller Derby and can often be found with her nose buried in a book.