Oregon Senate President Peter Courtney gavels the Oregon Senate into session Jan. 22, 2021. (Ron Cooper/Salem Reporter)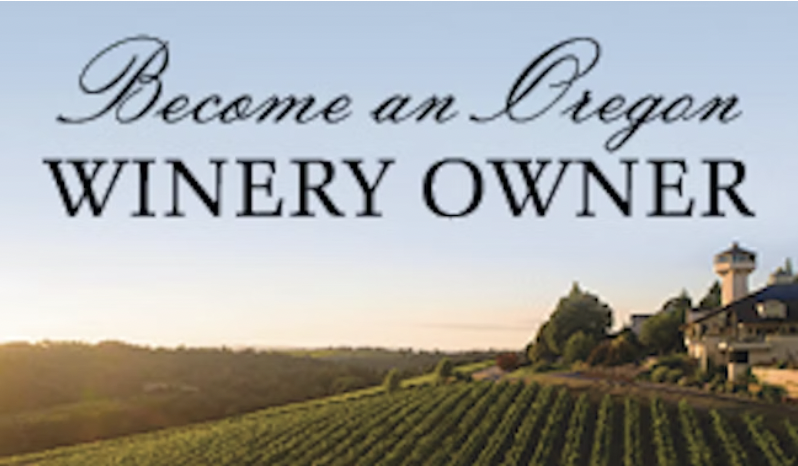 For Senate President Peter Courtney, the 2021 legislative session is best summarized by a map of Oregon covered in yellow, green and blue Post-It notes.
Courtney brought the oversized prop to the Senate floor in the final days of the session in June to illustrate how the biennial budget legislators approved will fund projects from Astoria to Vale – with no shortage of money flowing to Salem.
"I want that to be on the Senate floor for quite a while because that map says it all about how we stepped up for all Oregon: every nook and cranny, every individual," Courtney said in an interview with Salem Reporter.
The 78-year-old Salem Democrat has served as Oregon's Senate President since 2003, when the chamber was evenly divided between Democrats and Republicans. In the years since, Democrats have gained more seats and the Legislature has become more polarized, with Republican walkouts in 2019 and 2020 stalling action on major bills.
Courtney said he expected more of the same in 2021.
"We came into the session a very divided group. Our state is divided, nation's divided and those forces don't make for … collegiality, they don't make for compromise, they don't make for trying to work together," he said.
He feared another walkout might jeopardize any hope of passing legislation in 2021.
"It was scary. I can't tell you how much time I put in worrying," he said.
Instead, Courtney said longstanding relationships between legislators prevailed to keep work on track. While Republicans voted no on many major pieces of legislation put forward by Democrats, Courtney said they remained involved, and the parties worked together on wildfire relief and the state budget.
"It surprised me, because we didn't lose control. And we did do some really big deal things," Courtney said.
He said the 2021 session proved challenging on multiple fronts as legislators adjusted to hearing from constituents, lobbyists, and each other over Zoom while responding to overlapping crises facing Oregonians.
"That is the hardest thing we had to deal with, and it bothered us," he said of the virtual meetings. "We never really became comfortable."
But the challenge came with a bright spot – it was easier for Oregonians far from Salem to have their voices heard in hearings, he said.
A map showing projects around Oregon funded by the Legislature's 2021-23 budget (Courtesy/Senate President's Office)
For Salem, the state budget included millions of dollars invested in key projects, including a navigation center, housing for domestic violence survivors, and Courtney's beloved YMCA, which is being rebuilt on its original Court Street site.
Courtney said other major achievements include Senate Bill 8, which he sponsored, aimed at making it easier to build affordable housing across the state, and the $250 million package legislators approved for summer camps, child care and school programs.
Legislators also approved a $474 million behavioral health care package that includes money to expand housing for people with mental health needs and free and low-cost treatment programs.
Higher education reform remains top on Courtney's unfinished policies. He sponsored a bill in the 2021 session that would have allowed community colleges to merge with universities. Courtney said it would help address falling enrollment and financial challenges facing the state's public colleges, but the bill died in committee.
"A merger would really help many of the students that I'm familiar with," Courtney said. "I've made a run at it but it's not going to happen."
Courtney said it's too early to say if the 2022 and 2023 sessions will see cooperation across the aisle or if partisanship will once again prove fatal to the Legislature's operations.
The political atmosphere in Oregon is so polarized that Courtney declined to name specific Republican legislators who helped keep the 2021 session on track and worked with Democrats.
"If I say something nice about a Republican, that really hurts the Republican. That will really hurt him or her with your base. And if they say something nice about me, it will really hurt my base or my fellow Democrats," he said.
He referenced the unsuccessful recall petition filed against Senate Minority Leader Fred Girod, R-Stayton, after he didn't walk out to prevent a vote on a Democrat-sponsored gun control bill.
"They were having recall petitions filed against them, because they wouldn't walk. Just stop and think about that," Courtney said of Girod.
Legislators' next big challenge will be drawing new congressional and legislative district boundaries once Oregon's 2020 Census counts are released in August. The state is picking up a sixth seat in the U.S. House of Representatives.
"That is a very big issue and we've got to get through it, we've got to do it together," Courtney said.
Contact reporter Rachel Alexander: [email protected] or 503-575-1241.
JUST THE FACTS, FOR SALEM – We report on your community with care and depth, fairness and accuracy. Get local news that matters to you. Subscribe to Salem Reporter starting at $5 a month. Click I want to subscribe!