(Amanda Loman/Salem Reporter)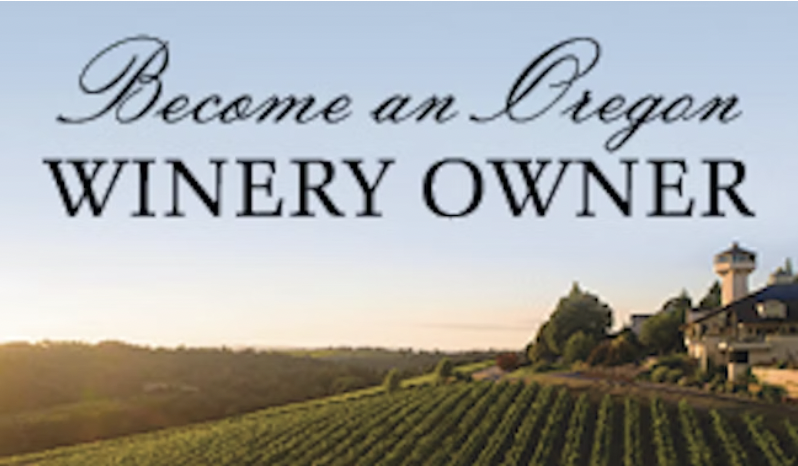 Progressive candidates led in all four Salem-Keizer School District board races following early results Tuesday, with the sole incumbent seeking re-election easily defeated.
An initial ballot count at 8 p.m. Tuesday showed Osvaldo Avila, Ashley Carson-Cottingham, Karina Guzmán Ortiz and María Hinojos Pressey in the lead. All four were backed by Community for Salem-Keizer Schools, a coalition of liberal and progressive groups led by Oregon's farmworker union, Pineros y Campesinos Unidos de Noroeste and Progressive Salem, with significant donations from Stand for Children.
A levy for the Marion County Fire District #1 was also passing with 63% of voters in favor.
VIEW FULL ELECTION RESULTS HERE
Their election would make Avila, Guzmán Ortiz and Hinojos Pressey the first Latino board members in a district that is about 42% Latino students.
It would also make for a politically divided and relatively inexperienced school board starting in July, when the four new board members take their seats. Their addition means six of the seven board members will be serving a first term.
County clerks estimated 5,000 to 6,000 ballots remained left to count in Marion and Polk counties.
In the four-way race for zone 1, representing west Salem, Avila was ahead Tuesday with 12,437 votes, about 45% of ballots cast. Kari Zohner, part of a conservative slate of candidates, had about 39% of the vote, followed by independent candidates Richard Riggs, with 11%, and Ross Swartzendruber, with about 5%.
In zone 3, representing south Salem, Carson Cottingham led Linda Farrington. Carson Cottingham had 14,018 votes, about 51%, to Farrington's 13,219, or 48%.
In zone 5, southeast Salem, incumbent Jesse Lippold Peone was far behind two challengers on the left and the right. He drew just 1,941 votes, about 7%, compared to Guzmán Ortiz's 13,143 (48%) and Mike Slagle's 12,255 (45%).
In north Salem's zone 7, María Hinojos Pressey had 14,258, 52%, over Liam Collins' 12,853, 47%.
The election saw 11 candidates competing in heavily polarized races for nonpartisan volunteer offices.
The conservative slate of Zohner, Farrington, Slagle and Collins was backed by Marion + Polk First, a political action committee largely funded by Oregon Right to Life.
The four victors will join sitting board members Satya Chandragiri, Danielle Bethell and Marty Heyen, whose terms expire in 2023. All three were backed by Oregon Right to Life in their elections. Chandragiri, the current board chair, publicly supported the conservative slate in Tuesday's election.
Marion County Fire District No. 1 will get additional firefighters with a levy that will raise $10 million over five years after two previous levy efforts failed.
Fire Chief Kyle McMann said the money would allow the district to rehire nine firefighter paramedics to staff one engine at the Middle Grove station, which serves most of east Salem, for 24 hours a day.
In December, the district laid off 12 firefighters, bringing the total staff that responds to emergencies like fires and heart attacks down to 30.
Tuesday's initial results don't include many ballots voters returned on Election Day, which have not yet been processed.
Voters who dropped ballots in a dropbox in a different county will have their votes counted, but those ballots won't be processed until Wednesday, when county election officials meet up to swap ballots that erroneously arrived in their offices.
Marion County Clerk Bill Burgess said his office would post a second count of ballots around 10 p.m. Tuesday and an updated count on Thursday which will include nearly all ballots.
Marion County had received 49,938 ballots or 23.43% turnout as of 5:42 p.m. Burgess said there could be another 4,000 to 5,000 ballots left to count.
Polk County received about 14,000 ballots by 8 p.m., representing 23.61% turnout and could have another 1,000 ballots to count, election workers said.
Results won't be finalized for several weeks, and voters whose ballots were rejected due to a missing or mismatched signature have two weeks to correct the issue.
Though far lower than in November's general election, turnout in the May contest was higher than in 2019 school board races in Marion County, when just 19% of voters cast a ballot.
Contact reporter Rachel Alexander: [email protected] or 503-575-1241.
JUST THE FACTS, FOR SALEM – We report on your community with care and depth, fairness and accuracy. Get local news that matters to you. Subscribe to Salem Reporter starting at $5 a month. Click I want to subscribe!