Kevin Holloway, a nurse with Northwest Human Services, pets a dog outside of a camp at Cascades Gateway City Park on March 2, 2021. (Amanda Loman/Salem Reporter)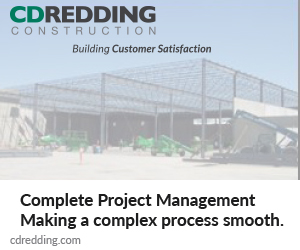 "Where will they go?" was the predominant question at a Salem City Council work session Monday evening.
The question was aimed at deciphering where hundreds of unsheltered people who have been living in two city parks will go once an emergency ordinance that allowed camping during the Covid pandemic is set to expire on June 1.
Right now, the city has limited answers. Councilors were reluctant to let the camping provision expire without a solution in place.
Among the fears raised at the meeting is that many people will return to downtown Salem's streets.
"Until we can take a step forward, I don't think we should step anywhere," said councilor Jim Lewis of the June 1 expiration.
Similarly, councilor Trevor Phillips said he felt two weeks was too soon.
"I understand it will take time, but where will these people go?" he said.
City attorney Dan Atchison said the city needs to extend its emergency declaration related to Covid until Dec. 13 to continue accessing federal Covid relief money. But a draft resolution removes the provision that allowed camping in the parks because they "have become unsanitary and unsafe for continued habitation and constitute a public nuisance."
Councilor Chris Hoy said they needed to hear there was something on the horizon that would address the impending shelter needs for the approximately 500 people that are about to be displaced.
"My position has been we need reasonable alternatives when that camping in the parks ends so they have viable, appropriate alternative," he said.
Specifics were few. The city gave a presentation about what types of shelter could be zoned in the city but didn't provide locations and don't have operating funds earmarked for such ventures.
City Manager Steve Powers said he would bring more information on specific city-owned sites that could potentially be shelter at the city council meeting on May 24.
Gretchen Bennett, the city's homelessness liaison, has spent months searching for locations that are "feasible." That means the property owner is willing to lease, zoning would allow for shelter, and the land isn't too marshy.
"That is regrettably slow and tedious work, it's not like we have eight spots that equal the square footage and the sites needed that would offer managed and supportive camping June 1," she said.
The city intends to have shelters spread out through the different wards of Salem.
As an example, Bennett said having five managed sites, which includes indoor shelter and outdoor managed camps, would cost $9.16 million to fund through Dec. 2024 and would serve 330 people.
The city estimates there are 500 people in Wallace Marine and Cascades Gateway parks combined, as well about 400 people living on Oregon Department of Transportation property, such as the below the Interstate 5 overpass on Market Street. There isn't a date set for when ODOT will stop allowing camping there.
Councilor Virginia Stapleton mentioned having Marion Square Park open for a camping as a "stopover" during Monday's meeting.
City officials are also mulling over maintaining the current Union Gospel Mission on 345 Commercial St. as homeless shelter as the mission moves into its new location next month.
The Mid-Willamette Community Action Agency is in the process of acquiring a motel that would serve more than 80 people, with a focus on victims of the Santiam Canyon wildfires and people who experience chronic homelessness. That is expected to open this fall.
Following a presentation on the different types of shelter allowed in the city, Mayor Chuck Bennett said, "If you could just figure out where to put it and how to fund it."
The city is looking at vehicle camping, urban camping, micro-shelter villages and warming shelters to address the need.
Chuck Bennett asked the city attorney if people would simply move back into downtown.
"I'm just trying to get to what the effect is. We'll close down camping in the parks, but we'll continue, in fact we'll see an expansion of it as they move onto our sidewalks downtown," he said.
Atchison said, "That may be a consequence of moving folks out of the parks."
Contact reporter Saphara Harrell at 503-549-6250, [email protected]
JUST THE FACTS, FOR SALEM – We report on your community with care and depth, fairness and accuracy. Get local news that matters to you. Subscribe to Salem Reporter starting at $5 a month. Click I want to subscribe!