A sign at a west Salem business helps customers understand the new rules. (Ron Cooper/Special to Salem Reporter)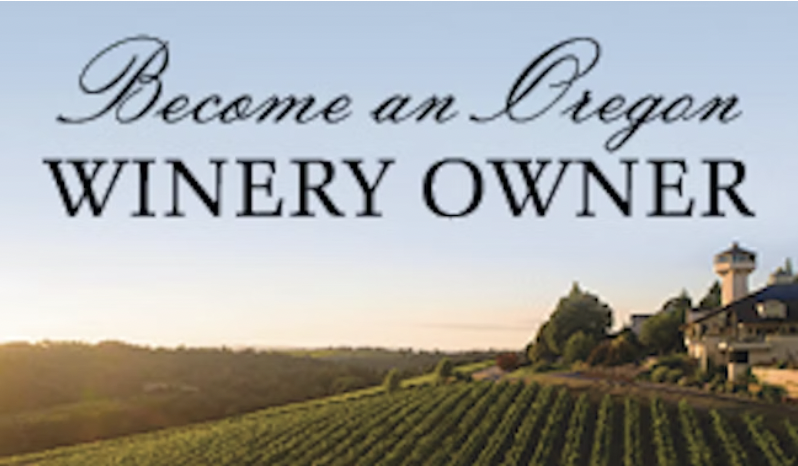 After weeks of rising Covid cases, Polk County will see increased pandemic restrictions on businesses.
Marion County has also seen an uptick in cases recently, but restrictions won't change until more Oregonians are hospitalized with Covid.
Beginning Friday, April 23, Polk County will be moved from the state's moderate risk to high risk category.
That means restaurants and bars will see their indoor capacity reduced from 50% or 100 people to 25% or 50 people. People will only be allowed to host six people at private social gatherings down from eight, among other restrictions.
Each county's risk categorization is updated every two weeks based on the level of spread of Covid, which has been on the rise in Polk County. Previously, the county had been given a two-week caution period to bring cases down before it would be moved into the more restrictive category.
Between March 21 and April 3, Polk County had 138.6 new Covid cases per 100,000 people, according to Oregon Health Authority numbers. For the next two-week period, that rose to 191.7 per 100,000 people. For the most recent period, April 4 through April 17, the rate was 200 per 100,000.
"A lot of it is Covid fatigue," said Polk County Commissioner Craig Pope. "When the sun comes out people are tired of being sequestered."
He said that most of the cases have been among residents 19 years and younger. Vaccinations have also been declining in the county, he said.
According to Oregon Health Authority data, there 22,922 fully vaccinated people in the county. On April 7, 1,189 doses were administered. But on Monday, April 19, that dropped to just 490 doses.
"I do hope that people try their best to get their vaccine," he said.
Marion County, which is already in the high risk category, has also seen a rise in cases.
Between March 21 and April 3, Marion County had a case rate of 113.9 per 100,000 people. That number rose to 137.7 per 100,000 for the following two-week period. It stood at 205 per 100,000 between April 4 and April 17.
Katrina Rothenberger, Marion County's public health division director, told county commissioners at an April 14 meeting that a majority of new cases locally are among people in their 20s and 30s.
In January, Marion and Polk counties were moved out of the "extreme" risk category, which bans indoor dining and reduces capacity and retailers and gyms.
Earlier this month, Gov. Kate Brown announced she was reworking the criteria for placing counties in the extreme category. Under the new criteria, there must be 300 Covid-positive patients occupying 300 hospital beds or more across the state. There must also be a 15% increase in the seven-day hospitalization average over the last week.
There are 11 counties, including Marion and Polk, that now meet the threshold for the extreme risk category. However, they won't be placed in the category because the two statewide measures on hospitalization triggers have not been met.
According to the most recent numbers from the Oregon Health Authority, there has been a 16.4% increase in the average seven-day bed use. But the number of Covid patients in hospital beds peaked at 200 last week, meaning no counties will be moved into the extreme risk category.
Currently, there are 14 counties categorized as high risk, six as moderate and 16 as lower. As of Friday, there will be 23 counties in high risk, three at moderate and 10 at the lower risk.
During a press call on Friday, Brown was asked why she loosened the restrictions when cases are on the rise and public health officials have expressed concern about new more-contagious variants of the virus.
Brown said that with roughly one in five Oregonians vaccinated, the dynamic has shifted.
"As always, this is a balancing," she said. "I think Oregon, throughout this entire pandemic, has gotten it right. Oregonians have made really smart decisions and tough choices to protect themselves and their neighbors and loved ones."
Speaking on the press call, Oregon state health officer and epidemiologist Dean Sidelinger cautioned Oregonians to not let their guards down. He said there had been 47 Covid-related deaths for the week of April 5 through 11, the highest in five weeks. He also noted that several counties were at risk of seeing their risk categorization increase.
"It's worth noting that several outbreaks involve large social gatherings where people were not socially distanced or wearing masks," he said.
Sidelinger mentioned a multi-night karaoke party that led to 36 cases that led to three hospitalizations and one death. He mentioned another 15 cases at an indoor music venue.
Contact reporter Jake Thomas at 503-575-1251 or [email protected] or @jakethomas2009.
BE PART OF OUR TEAM FOR SALEM'S BENEFIT: Accurate local information is vital for any community and that's harder to come by in this day of "anyone can post anything" to social media. People in communities without trained journalists working for them don't have accurate, trusted information. Help Salem avoid that fate – join in putting fuel in the tank of Salem Reporter to keep it growing, going strong. Here's how:
SUBSCRIBE: A monthly digital subscription starts at $5 a month.
GIFT: Give someone you know a subscription.
ONE-TIME PAYMENT: Contribute any amount and you support giving the people of Salem local news otherwise missing. (You can also mail your contribution: Salem Reporter, 72585 Middle Fork Lane, Bates OR 97817)