Vaccine recipients wait in Columbia Hall for 15 minutes following their vaccination during a COVID-19 vaccine clinic at the Oregon State Fairgrounds on Thursday, Jan. 28. (Amanda Loman/Salem Reporter)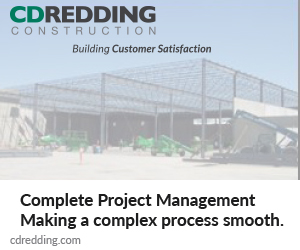 As vaccine supplies expand, more Salem area residents are becoming eligible to get their shots.
We asked readers to share their experiences getting vaccinated. The responses have been lightly edited for clarity and length. To share your account or ask a question about Covid vaccination, send an email to [email protected]
First and second shots received from Salem Health at the State Fairgrounds. Mild rash at the site after 2nd shot, maybe one day of being extra tired. National Guard were very efficient!!
–Judith Brunkal
I got my second shot ten days ago. All went well with both vaccinations, only a little sore in the shoulder for 2-3 days. Had some difficulty scheduling the first shot as the "system" asked me about my age each time but the only option was for the age level older than me. After about 20 minutes of fussing around I was able to schedule the appointment.
–Joel Martin
I received both Moderna vaccination doses from Polk County. First dose: No effects. Second dose: Some aching, mild flu-like symptoms on second, third and fourth days. I continue to believe everyone eligible should get vaccinated as soon as possible!
–Michael Lamb
Our experience is not that good, considering we belong to a large medical facility. My wife and I got our first shot not as an appointment but by hearing they had extra vaccine.
Now we need to get our second. The closest place to get our second with an appointment is Eugene? So we now have our second appointment scheduled. IN EUGENE! What is going on in Salem? The state's Capitol! What are we a third-rate city? We had the car merry-go-round at the fairgrounds. Had to get out of your car to get your shot. Other sites managed to give the shots while sitting in your car. Online appointments always had the same answer: "No vaccine available at this time!" All I can say, and I am playing the age card, is that us 80+ people got left behind in this whole Covid debacle!
–Rick and Janet Noyes
I walked into Woodburn medical center legacy and there was no line. I was processed in lightning-fast time. The shot itself didn't hurt at all. They made me wait 30 minutes because I am severely allergic to Aleve. But during that time, I was just the tiniest bit nauseated. They had a nurse in attendance while I waited. While in the same waiting area I was encouraged to make my second appointment right away, so I did. My arm was no sorer than my yearly flu shot. My arm however took longer to heal than the flu shot.
–Ann Snauer
I thought the process was awful. Had a 3:15 pm appt. Arrived 10 minutes early only to stand outside under an open air tent in 48-degree temps with wind and rain blowing like mad for 50 minutes. What I find even worse throughout this entire process is that anyone giving these vaccines are destroying any extras left unless they go to "those currently qualified." That is utterly criminal. I was told it was a matter of ethics. Ethics? Destroying precious vaccines in a global health crisis just to stand on principle? We are also running this like banker's hours in this state where other states have drive-thru vaccination sites, some 24 hours a day and several are now open to anyone 16 and older. They are just busting their tails to get these shots in arms unlike Oregon.
–Martha Franklin
I have Kaiser Permanente, am 76 years old and have not heard a peep from them about getting a vaccine appointment and I am signed up with them. They keep sending us vague emails that basically say…get your shot somewhere else! I suspect that one reason Marion County is behind on vaccinations is that 20,000 state workers and many state worker retirees live here and have Kaiser. I wish someone could tell me what Kaiser is doing or not doing!
–Pam Ferrara
I'm 74 and had my first Pfizer vaccine in the last week of February at the Fairgrounds and the second one three weeks later (to the day). It was easy to register through the My Account with Salem Health for both – got to pick the time that was best for me. There was little traffic going into the fairgrounds on my scheduled appointment day and time so that was smooth.
For my first shot, the process was smooth entering the vaccination area and the National Guardsmen (and women) were very courteous and helpful and answered the couple questions that I had. They checked ID and appointment and did the temperature and screening questions like most medical places do now. Then it was a matter of standing in one of about seven different lines leading to the table areas where the shots were being given.The lines all had the 6-foot distancing. I think I was standing for about 20 minutes or so. If people could not stand that long, they handled that with chairs.
They handled the timing of the seven lines very well – going from one to the other to take the first person in each line. When arriving at the tables, the Guardsman had sanitized the area before arrival. They asked the pertinent questions and had a vaccination card filled out for me. The shot was like any other shot – no problem. Then I had to go to a waiting area for 15 minutes before leaving the building and going back to the car. Some people had 30-minute waits and I am not sure why that was.
I had no adverse reaction to the shot. That night when I turned onto the shoulder side where I got the shot, there was a little pain in that area. The next night, it was gone.
For the second shot three weeks later, it was the same little traffic entry and easy parking. I went through a different entry door into the building – similar screening process in entering. They checked my ID an the previous vaccination card that I had. Then I stood in a much shorter single line going into the similar table area as for the first shot.
In the short line where I was waiting for my second shot, there were three people ahead of me and it looked like we had priority over the first-shot people. I waited less than 5 minutes and went to the table for my shot. Surprisingly, I had the same Guardsman for this shot (out of about 30+ that were there). I mentioned that and he checked my vaccination card and said, "Yup, that's my writing". I asked him if the second Pfizer shot was a different dosage and he said that it was exactly the same as the first dosage. He completed my vaccination card with the second shot information and gave it to me to keep. Again, it went smoothly and I waited my 15 minutes in the waiting area and left.
Again I had no adverse reaction and I also had no pain when I slept on that shoulder at night. It has been a week since the second shot and all has been fine.
–Al Rasmus
Thus far, I'm not eligible because I'm 50 and I'm not an essential worker, I assume. I'm signed up for alerts through Get Vaccinated Oregon, but I haven't received any notifications yet.
–Ellen K Champion
My wife and I received both injections at the state fairground. The hardest part was the drive through the grounds to the hall. That was long and windy without enough signs to assure us we were on the right path. Once there we received excellent treatment by the National Guard.
In regards to any physical reactions to our first injection, my wife had a slightly sore arm and I felt a little pressure in my head, of which none of this interfered with our activities or sleep. After our second shots were received, my wife once again had a slight ache in her arm. I felt an odd pressure in my chest that dissipated completely 12 hours later. That was it!
–Joan Warnock
I have received two Moderna shots and am now considered vaccinated. With my first shot I experienced: fever, chills, nausea, pain in shot arm, migraine, joint pain, and some other more minor side effects. This lasted three days and it was not pleasant. I was concerned because I knew I had to get another shot and I had such a bad reaction to the first one.
When I went to get my second shot, I asked the nurse if it was going to be worse than the first shot. He asked me what I meant and I told him all of the side effects that occurred with the first one. He then said, "Oh, it sounds like you had COVID before. We usually see a strong reaction to the first shot with people who already have antibodies. (The only time I have been sick was January 2020 and for three days I was so exhausted I could barely stand up. So, it was then that I had it – or I had it asymptomatically.)
In any case, the second shot was far worse than first one. I had all of the original symptoms, but I also was in quite a bit of pain. My skin hurt to touch and I had to remove my watch because the weight was too much at the time. It lasted for five days.
It was awful, but quite frankly I would do it all again, in a second, because being vaccinated has given me great peace of mind.
Four of the seven people in my household are now fully vaccinated and I am the only one who had a more severe reaction. The others had sore arms and one got a slight headache. I believe this may be because I might have had COVID before, like the nurse indicated.
–Eddie Longs
I was lucky. I just sort of stumbled into making an appointment back when the National Guard was running the vaccine clinic at the fairgrounds. I had to get help setting up My Chart, and then discovered there was an appointment that very day, so I drove over and was in/out/done in probably less than 30 minutes. The appointment for my second dose took much, much longer, but I was and remain very grateful that I was able to be vaccinated.
–Valerie Brooks
Got my second dose six weeks ago. I'm 77 and had little to no reaction either time. My friend had a mild to moderate reaction the morning after but got a warm blanket, napped in her recliner and was fine by bed time. Another friend, also 77 had mild to moderate reaction – nothing that would prevent her from getting it again next year or whenever. More and more people getting vaccinated is better and better.
–Rosemary Phillips
National guard personnel at the fairgrounds are fantastic at working with the public and giving shots. Positive attitudes and competent skills were appreciated by this senior couple during our recent visits!
–Stepehen Deyerle
Contact Salem Reporter with story ideas, news tips or questions by email: [email protected]
Salem Reporter counts on community support to fund vital local journalism. You can help us do more.
SUBSCRIBE: A monthly digital subscription starts at $5 a month.
GIFT: Give someone you know a subscription.
ONE-TIME PAYMENT: Contribute, knowing your support goes towards more local journalism you can trust.