Signs in the window of Brown's Towne Restaurant and Lounge on Wednesday, September 30. (Amanda Loman/Salem Reporter)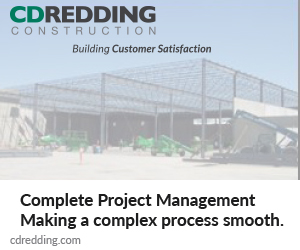 The number of people diagnosed with Covid in the Salem area is falling, giving local leaders hope restrictions designed to stop the virus' spread could be further eased in the coming weeks.
Marion and Polk counties will remain at "high" risk for Covid transmission next week according to data the Oregon Health Authority released Tuesday. But new cases of Covid in both counties have fallen even after testing for the virus rebounded following widespread power outages in mid-February. The percentage of positive tests, a rough indicator of how widespread the virus is in the community, is also on the decline.
"This continual decline is pretty encouraging," Katrina Rothenberger, Marion County's public health division director, told county commissioners in a meeting Wednesday.
"We're feeling good about it, of course. We're hopeful that it continues this trend," Polk County Commissioner Craig Pope said in an interview.
Marion County most recently recorded 131 Covid cases per 100,000 county residents for the two weeks ending March 6, with 3.6% of Covid tests positive.
Polk County recorded 146 Covid cases per 100,000 residents over the same period, with 4% of tests positive.
To reach "moderate" risk, counties need to record no more than 100 cases per 100,000 residents over two weeks, with no more than 8% of Covid tests positive. Rothenberger told commissioners if Marion County continues its current trend, it could be classified as "moderate" risk within a few weeks.
That designation would allow up to 100 people, or 50% capacity, in many indoor venues including restaurants, bars, gyms, museums and theaters. Currently, those facilities are limited to 50 people or 25% capacity, whichever is smaller.
Outdoor entertainment, gatherings and fitness would increase to a maximum of 150 people, up from the 75 currently allowed.
The number of people hospitalized with Covid in the region has also fallen. The Oregon Health Authority reported 17 patients with Covid hospitalized in the mid-Willamette Valley on March 10, a six-county region that includes Marion and Polk. That's down from 23 people hospitalized one week ago, and a peak of 108 on Dec. 6.
The health authority has told county leaders to expect more vaccines in the coming weeks, Rothenberger and Pope said, which should bolster efforts to inoculate more people against Covid.
Oregon is currently allowing people 65 and older, health care workers, K-12 educators, police, first responders and correctional employees to receive a vaccine.
On March 29, agricultural workers, wildland firefighters, people displaced by the September 2020 wildfires and Oregonians 45 and older with underlying health conditions become eligible for shots.
Contact reporter Rachel Alexander: [email protected] or 503-575-1241.
Salem Reporter counts on community support to fund vital local journalism. You can help us do more.
SUBSCRIBE: A monthly digital subscription starts at $5 a month.
GIFT: Give someone you know a subscription.
ONE-TIME PAYMENT: Contribute, knowing your support goes towards more local journalism you can trust.
Rachel Alexander is Salem Reporter's managing editor. She joined Salem Reporter when it was founded in 2018 and covers city news, education, nonprofits and a little bit of everything else. She's been a journalist in Oregon and Washington for a decade. Outside of work, she's a skater and board member with Salem's Cherry City Roller Derby and can often be found with her nose buried in a book.