Crews work to clear a downed tree on Court Street in downtown Salem on Saturday, Feb. 13. (Ron Cooper/Salem Reporter)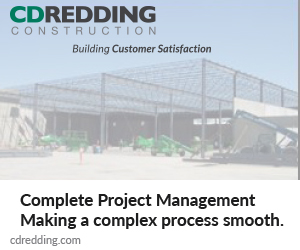 Salem continues to restore and recover after Friday night's ice storm, but thousands are likely to remain without power through perhaps Tuesday.
Utility workers and city and county workers were dealing with downed power lines, hundreds of splintered trees and limbs, and blocked streets.
The repair work continues Sunday as the weather moderates after a potential final shot of freezing rain early Sunday. The National Weather Service forecast the temperature reaching 40 in Salem today and 50 tomorrow. Up to a quarter inch of rain is expected Sunday night with more rain on Washington's Birthday with possibly gusty winds.
Gov. Kate Brown on Saturday declared a state of emergency for nine Oregon counties, including Marion and Polk, to direct state resources to help in the emergency.
"Stay home/off the roads unless absolutely necessary; downed trees and power lines, as well as slick roads make for hazardous travel," the Oregon Office of Emergency Management said in a Saturday statement.
The agency said there were in Oregon "a large number of damaged cell towers" that will "make for challenging communications via mobile phones and the internet."
Salem city officials said they were dealing with nearly 400 reports of downed trees. With power out, traffic signals weren't functioning in many places. Authorities advised drivers to treat such intersections as a four-way stop.
"City crews are focusing efforts on removing fallen trees and limbs from major roadways, pushing debris to the side to make way for traffic," the city of Salem said in a statement Saturday.
Salem Electric posted an optimistic outlook on its website after confronting outages affecting roughly 6,000 customers.
The utility said crews had come in from Central Lincoln PUD, Lane Electric, Central Electric and Blachly-Lane Electric.
"We anticipate having power restored to a large number of members today," the utility reported early Sunday. "Thank you for your continued patience, we will not stop until everyone's power has been restored."
Customers of PGE may not be as fortunate. Nearly 90,000 homes and businesses in Marion and Polk counties remained in the dark Sunday morning.
According to PGE's website, Salem-area zip codes, the number of customers out, and the estimated return of power were listed as:
•97301: 12,417 – 6 a.m. Tuesday
•97302: 9,960 – 7:30 a.m. Tuesday
•97303: 5,067 – noon Monday
•97304: 2,769 – 6 a.m. Tuesday
•97305: 10,711 – 5 a.m. Tuesday
•97306: 8,636 – 6:30 a.m. Tuesday
WHO TO CONTACT:
Tree or road issues in Salem:
Salem Public Works – 503-588-6311 or email [email protected]
Tree or road issues outside Salem in Marion County: Marion County Public Works Department by calling 503-588-5304.
POWER OUTAGE:
PGE: 503-399-7717
Salem Electric: 503-362-3601
LATEST SALEM FORECAST: National Weather Service
LATEST STATE ROAD CONDITIONS: Oregon TripCheck
RELATED COVERAGE:
RELATED COVERAGE:
CHRONICLE OF A STORM: Readers share photos documenting Salem's ice storm
PHOTOS: Salem works to recover from ice storm as temperatures warm
Thousands waking up in Salem without power – but plenty of ice
CONTACT Salem Reporter with tips, story ideas or to share your photos by email at [email protected]
SUBSCRIBE TODAY
We are your reader-supported local news source
We survive in this era because subscribers are backing us.
You can be a backer too, and keep alive a powerful community asset — strong, independent and accurate news.
Support us today and join the movement that says the loss of local news is an unacceptable loss.