Brenton Gicker, right, and Katie Haney arrive to an apartment building in downtown Eugene where they will check on a woman who recently called 911. (Troy Brynelson/Salem Reporter)
EUGENE — The 12-hour shift started, as usual, with Brenton Gicker and Katie Haney strapping radios to their shoulders and stuffing Narcan, bandages, wound cleaner and more into a black bag.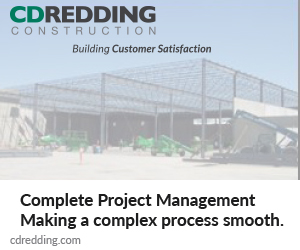 The two stood in an old downtown Eugene house that serves as a base for CAHOOTS, a mobile crisis intervention team. Outside, a white van sat with more supplies – a heart defibrillator, blankets and others.
Gicker and Haney are about to spend the day responding to low-level 911 calls in Eugene. The radios connect them to dispatchers, just like police officers and firefighters. Their calls, however, will more often involve mental health problems, domestic disputes and drug abuse. They must be prepared for anything.
"These are diverse groups with diverse problems," said Gicker, who's spent a decade with the mobile crisis team. When he starts a shift, he said his goal is broadly the same. "You want a resolution as much as possible."
CAHOOTS started three decades ago in Eugene, but it's recently risen to prominence nationally as an effective way for communities to treat mental health issues – especially as it relates to homelessness. The city of Salem, finding it's spending more time and money on the issue, may soon see its own version.
[ Help build Salem Reporter and local news – SUBSCRIBE ]
The program pairs medics with crisis workers, who are then dispatched to less dangerous, less medically intense calls. Doing so allows costlier services, like police and firefighters, to focus on bigger problems.
"We handle a lot of calls and more expensive services answer if we aren't available," Gicker said. "A lot of money is saved by freeing up police, freeing up ambulances and keeping people out of the E.R."
CAHOOTS – which stands for Crisis Assistance Helping Out On The Streets – presents itself like a black sheep in the family of first responders. Staff wear black hoodies and jeans as if in quiet rebellion to the crisp, uniformed image of police officers, firefighters and paramedics.
Still, the name "CAHOOTS" itself pokes fun at the relationship. They are, in fact, "in cahoots" with their peers to bring care to people.
On a recent bright but chilly morning in November, Salem Reporter spent six hours with Gicker and Haney as they wheeled through Eugene's narrow streets.
Brenton Gicker, left, and Katie Haney prepare to start their day by strapping on radios and grabbing medical supplies. The two worked a 12-hour shift that day. (Troy Brynelson/Salem Reporter)
At 10:14 a.m., the radio crackled with the first call of the day.
A woman who lived on the fifth floor of a downtown apartment worried that her neighbor, whom she recently reported to the police, had banged his walls all night. She took it as retaliation.
Sleepless and welled with tears, she fidgeted in her kitchen after Gicker and Haney arrived. She apologized, embarrassed at how she looked. She admitted she recently changed dosages of her medication.
"I'm losing my shit," she said. "I don't know what to do. I couldn't get in the shower this morning."
The banging, which she said had carried on for hours in the late night and early morning, was over. She called the police about a noise disturbance, but they "weren't helpful," she told Gicker and Haney.
She spoke as though close to the edge. Some of her appliances didn't work. She was losing weight. Even though she spent a decade battling homelessness, she was prepared to say goodbye to her apartment.
Another person on the street is the last thing the city of Eugene wants. Lane County has the second largest homeless population in Oregon, with about 2,165 people, according to the most recent data at Oregon Housing and Community Services. That's second only to Multnomah County, at about 4,000 people. Marion County is fourth, after Josephine County, at nearly 1,000.
That's a large part of the reason CAHOOTS exists. Medics are paired with crisis workers – people trained to pinch the pressure out of a psychological emergency – to check on people when family can't reach them, to people with drug problems or in a mental crisis.
CAHOOTS was considered the first program of its kind when it started in 1989. Today, their vans operate in Eugene and Springfield with about 40 employees. About 60% of their calls last year were tied directly to people experiencing homelessness.
Those they respond to who have homes often are people on the precipice. Someone who's scraping by financially runs out of gas on the side of the road, for example, or an elderly person with no family can't figure out how to operate the air conditioner in the summer. Little problems stack one on top of another.
"Sometimes things pile up and they can't see past it," Gicker said. "So we chip away and ease what's going on to see the bigger picture."
So chip away they did with the distraught woman. Over a half hour, Gicker, the trained crisis worker between the two, took the lead. He asked how she felt and turned her attention to things she enjoyed. He helped fix a small but gnawing problem with her oven.
Before he left, Gicker handed her a gift card to thrift store to buy clothes or something she needed for her apartment.
Climbing back into the van, the duo talked about what could have happened without their intervention.
"Maybe it would have blown over, and she would have figured out how to deal with it on her own," Gicker said. "Maybe not. Maybe she gets into a big fight with her neighbor. Maybe then she gets an eviction notice."
Dispatchers reached out again at 10:53 a.m. On a footbridge on the north side of town, the Eugene Police Department detained a woman trying to jump.
"Did you catch the address?" Gicker asked Haney, pulling the van into drive.
By the time they arrived, police SUVs parked and flashed red and blue halfway over the Willamette River. Gicker and Haney marched across on foot, through an occasional bite of wind, toward a woman standing near police, handcuffed and wrapped in a blanket.
Brenton Gicker, left, and Katie Haney walk across a footbridge in north Eugene one morning in November. The two responded to a scene where Eugene Police detained a woman who tried to jump. (Troy Brynelson/Salem Reporter)
CAHOOTS and Eugene Police Department's cooperation has become more noticeable in recent years. Although they've been working together for nearly three decades, the crisis program is handling a greater share of calls than ever.
CAHOOTS calls-for-service has gone up from about 9,600 calls in 2014 to 17,400 in 2018. That amounts to about 17 percent of all 911 calls.
"They're such a useful service. If it doesn't rise to the level of a crime – as long as the police are not needed – we can call CAHOOTS and (they) will take on some of the social service calls," said Melinda McLaughlin, spokesperson for Eugene police. "Sometimes all that's needed is someone to try and talk to the person, and work through whatever issue is going on at the moment."
If someone is trying to hurt themselves or others, however, the police still respond.
Haney noticed the woman's handcuffs, the blanket around her shoulders. She also noticed the nightgown she wore in the breeze, cluing how she was dressed when she threatened to jump.
As they approached her, the woman's gaze was locked on the bridge's concrete deck. Officers had already calmed her. Still, protocol required that she be examined at an emergency room. The question for Haney was how best to preserve this woman's dignity for what lay ahead.
"The goal is to build enough rapport to have them feel OK talking about their mental health," she said. "So they feel they can turn to someone else before they make these drastic, permanent changes to their life."
Rather than put her in a police cruiser, Haney, Gicker and the officers opted to let her ride in the back of CAHOOTS' van. Together, they walked the woman back across the bridge. Officers uncuffed her.
While the woman sat silently behind the van's Plexiglass barrier, Haney called the hospital to arrange a quick and surreptitious check-in. Nurses met them at the back entrance to help the woman throw on scrubs and then spirited her to an examination room.
"Getting them through the back, where they don't have to go through the lobby and face stares – sometimes they get embarrassed and ashamed," Haney said. "It just feels more client-centered than the traditional route."
An officer who followed the crisis workers to the hospital stopped in the lobby. He told Salem Reporter he recently moved to Eugene and hadn't heard of first responders like CAHOOTS. Handing this case to them would save him hours of work, which he would use instead on a case of domestic violence.
"They're able to respond to a lot of calls we maybe shouldn't respond to," said the officer, who declined to give his name because he wasn't authorized to speak to media. He said he would "strongly recommend" it.
Cities, nonprofits and law enforcement agencies across the country are listening. Portland, Baltimore, Denver, Chicago, New York City are among cities that have reached out to learn more about Eugene's approach. Olympia, Wash., launched a similar program earlier this year.
"There's really a significant need for a public safety response that's not police or fire that can really respond to behavioral health crises," said Tim Black, operations manager for CAHOOTS.
Two nonprofits are spearheading an effort to bring the concept to Salem. The Mid-Willamette Valley Community Action Agency and United Way of the Mid-Valley are currently looking for about $600,000 to get the first van staffed.
That price is lower than CAHOOTS' operations in Eugene. The city of Eugene pays about $800,000 to the nonprofit, covering its staff and vans. CAHOOTS total budget is about $1.6 million.
Katie Haney closes the sliding door of the CAHOOTS van at Eugene Public Library. Her and coworker Brenton Gicker responded there to reports of a call cutting herself in public. (Troy Brynelson/Salem Reporter)
Back on the streets of Eugene, the team's black bag of medical supplies went unused, save for a blood pressure meter Haney used when she checked an elderly woman's vitals.
But, around 1 p.m., the radio brought word of a girl cutting herself at the Eugene Public Library. The library was one block away. Gicker and Haney arrived first to find her sitting alone near the library's central staircase.
"Can I see your injuries?" Gicker asked, prompting her to silently roll-up her sleeves. He said he wanted to make sure she was OK.
She hadn't cut deep, they determined, leaving only "superficial" red cuts that didn't require stitches. The two brought out wound cleaner and bandages, then started cleaning and wrapping. And her breathing was normal, Haney noticed, a good sign she wasn't too nervous or anxious.
With the situation under control, Gicker said his goal was to create a comfortable space for the girl.
"We just established some rapport, some familiarity with her that would allow us to work her in the future," he said.
Three officers arrived shortly after. Familiar with the girl, they told the crisis workers she had recently experienced some trauma. Normally she was a lot more energetic. They wanted her, too, to be examined at an emergency room.
A fire engine arrived to see Gicker and Haney escort the girl from the library entrance to the back of their van. Seeing the scene, the firefighter didn't park – he waved at Gicker and wheeled on.
"In that situation, we came away feeling everyone got what they needed," Gicker said. "Police felt it got resolved, the patient was content with the response, and she was safe and supervised. And we were able to move onto the next thing."
Responding to low-level calls and building that rapport – perhaps preventing more dire 911 calls later – is CAHOOTS' selling point for communities grappling with homelessness and mental health emergencies.
Black, the operations manager, estimates Eugene saves between $6 and $7 million annually by contracting CAHOOTS. The Eugene Police Department's annual budget is nearly $60 million.
In Salem, tax dollars have increasingly been spent on those issues. A recently published city study, first reported by Salem Reporter, found the city spends more than $5.2 million per year to break-up homeless camps, pick up litter and respond to calls. Salem Police Department accounted for $4.7 million of that.
"Anecdotally, people experiencing homelessness are increasingly taking up more officers' time," the report said.
How that impacts officers' other duties is unclear, according to Salem Police Department spokeswoman Debbie Aguilar. She said the department believes a CAHOOTS-style program in Salem would help officers.
"It'd free up our time to either respond to high-priority calls for service or allow our officers to be more proactive in the policing projects they want to do," she said. "We really, really push our officers to be more engaging – getting out of their cars and getting to know the districts they serve."
Aguilar couldn't say if Salem police would support giving any of the agency's budget for the program, however, as Eugene's police do.
The end of Gicker and Haney's shift concluded "exceptionally good," according to Gicker.
Calls included checking on an elderly woman whose out-of-state son worried his mother sounded disoriented on the phone. They checked on her to make sure she was safe. Another call involved helping a family mediate one relative's schizophrenic episode.
The shift wound down. Near 10 p.m., the two alerted dispatchers that the other CAHOOTS van, which started a few hours before, would now respond to all low-level 911 calls.
A look inside the black bag that CAHOOTS crisis workers carry to 911 calls. It contains Narcan, as well as wound cleaner, medicine for allergic reactions and more. (Troy Brynelson/Salem Reporter)
Correction: An earlier version of this story misstated CAHOOTS total budget. Including the services it provides in Springfield, the service's budget is $1.6 million.
Have a tip? Contact reporter Troy Brynelson at 503-575-9930, [email protected] or @TroyWB.