(Salem Reporter file)
Oregon's Department of Corrections has banned dozens of introductory technology and coding books from state prisons over security concerns.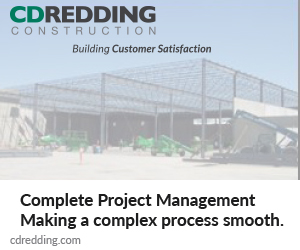 The banned titles include "Windows 10 for Dummies," "Python Programming For Beginners" and "Blockchain Revolution," a narrative explaining how blockchain technology works and its application in finance, business, computing and elections.
Those books make up a small proportion of the 1,600 book titles banned from Oregon prisons, according to a list supplied to Salem Reporter through a public records request. Sexually explicit material is by far the most common reason a book is banned.
READ: The full list of books banned from Oregon prisons and reasons books can be rejected. Note: Some titles are sexually explicit.
Over the past three years, Oregon prisons have reviewed more than 65,000 books mailed to inmates and allowed 98% in, according DOC spokeswoman Jennifer Black.
Andy Rathbone was surprised to learn his "Windows 10 for Dummies" was among four of his books not allowed in Oregon prisons.
"There's absolutely nothing in there that would pose a security risk. The books are written for consumers – people at home," he said. "There's very little about there in networking and there's certainly nothing about breaking into networks."
Prison officials said the bans aren't arbitrary or a blanket prohibition on technology-focused books. Instead, they're a reflection of the resources available to inmates.
"We allow our folks in custody to have a lot of access to computers," said Kelly Raths, the department's central mailroom administrator.
Inmates in Oregon facilities can have USB drives, allowing them to store college papers or legal pleadings and transport them between computers, Raths said. Classrooms inside prisons have networked computers.
Raths said the concerns aren't abstract. When the department began allowing inmates access to a network of legal databases, some inmates found a way to leave messages for each other on the network outside the eyes of prison staff.
"That's a significant threat to us," she said.
Books and other mail sent to inmates are reviewed by staff in the mailroom at the 14 state prisons.
If a publication hasn't been reviewed before and mailroom staff believe it might violate department rules, it's forwarded to Raths' office for review.
Those decisions are put on a central list available to mail room staff so decisions are consistent between prisons.
Technology-related books are reviewed by a three-person committee of information technology workers who understand the security challenges specific to prison, Raths said.
Three sections in "Windows 10 for Dummies" posed a concern, Black said. Those include instructions to find the device specifications for a computer, set up passwords for multiple accounts and set up networks.
"With the number of publications coming into our institutions, it is often difficult to determine the depth of information and evaluate the risks associated with that information. We will typically default to a conservative approach on acceptance of books into our libraries," Black said in an email.
Rathbone said he doesn't believe anything in "Windows 10 for Dummies" could pose a threat to a prison's network security.
"It's pretty ridiculous and also it's kind of tragic – there's less chance for prisoners to rehabilitate and educate themselves," he said. "I hope they change their policy."
Andy Chan, a board member with Books to Prisoners, said the group has run into several states where technology-related books are nearly always banned.
The Seattle-based nonprofit mails books to inmates based on requests. He said they haven't noticed a pattern of technology-related books being blocked from Oregon prisons because Oregon requires mailed books to be in very good condition.
The group sends donated books, so that rule means they're not able to mail as many books to Oregon facilities.
Chan said he understands security concerns for books related to hacking, but they often see introductory or basic books disallowed.
"A lot of folks who are locked up for a long time, they're already isolated away from the developments in technology," Chan said. "You've been there for 20 years, you don't even really know what a cellphone is or the internet. You're just setting back people from being able to function in modern society even more."
Raths said the department wants inmates to have access to current technology. They're currently pursuing a partnership with the state law library to give inmates access to cloud-based legal resources which will be up-to-date.
Inmates could learn the same information in banned books through technology classes in the prison, she said, though such classes often fill up.
"Technology's so important for our folks to understand," Raths said. "What you see in the mailroom list is balancing our efforts to give access."
An incomplete list of technology-related books banned from Oregon prisons as of April 2019.
Read the full list of banned books here and a list of reasons publications can be banned here.
Black Hat Python – Justin Seitz
Python In Easy Steps – Mike Mcgrath
Python Programming – Brian Draper
Python Programming For Beginners – Chris Sebastian
Excel 2000 For Windows For Dummies
Microsoft Windows 10 Anniversary Update – Paul McFedries
Teach Yourself Visually Microsoft Windows 10 – Paul McFedries
Windows 10 For Dummies – Andy Rathbone
Windows 10 For Seniors And Beginners – Keith Johnson
Windows 10 For Seniors For Dummies – Peter Weverka
Windows 7 All In One For Dummies – Woody Leonhard
Windows 7 In Easy Steps – Michael Price
Windows 7 The Missing Manual – David Pogue
Windows 8 For Tablets For Dummies – Andy Rathbone
Arduino Playground – Warren Andrews
Programming Arduino Getting Started With Sketches – Simon Monk
Blockchain – Mark Gates
Blockchain Revolution – Don Tapscott and Alex Tapscott
Blockchain Technology Explained – Alan T. Norman
Blockchain: the Blockchain For Beginners – Nicholas Brown
Excel 2000 Functions In Practice – Patrick Blattner
Excel 2013: The Basics – Luther M. Maddy
Microsoft Excel 2000 Formulas – John Walkenbach
Microsoft Excel 2016 For Dummies – Greg Harvey
Microsoft Visual C# Step By Step – John Sharp
Basic Basic: An Introduction To Computer Programming In Basic Language – James S. Coan
Access 2000 Developers Handbook Vol 2 Enterprise Edition
Upgrading & Fixing PCs For Dummies – Andy Rathbone
PCs For Dummies – Dan Gookin/Andy Rathbone
An Introduction To Programming Through C++ – Abhiram G. Ranade
C++ For Dummies – Stephen R Davis
C++ Primer – Stanley B. Lippman, Josee Lajoie, Barbara E. Moo
C++ Programming – Mike McGrath
Fundamentals Of C++ Understanding Programming And Problem Solving – Kenneth Lambert and Douglas Nance
Android Programming The Big Nerd Ranch Guide – Bill Phillips and Brian Hardy
Assembly Language Step By Step: Programming With Linux – Jeff Duntemann
Beginning iOS Programming For Dummies – Rajiv Ramnath
CompTIA Network Plus Certification – Mike Meyers
Computer Forensics Infosec Pro Guide – David Cowen
Computer Networking 6th Edition – Kurose & Ross
Computer Organization and Architecture: Designing For Performance – William Stallings Computer Programming Module 2 Stratford Career Institute Information W
Computer Science – J. Glenn Brookshear
Computer Science Distilled – Wladston Ferreira Filho
Computer Science Handbook – Allen Tuckerhead
First Html5 Programming
Head First Java Script – Michael Morrison
Learning iOS Game Programming – Michael Daley
Murachs SQL Server 2016 For Developers – Bryan Syverson, Joel Murach
Open Office 3.4 – Cain And Walker
Programming – Marc Rawen
Programming The Raspberry Pi
Sams Teach Yourself C Programming 7th Edition
Unity From Proficiency To Mastery (c# Programming) – Patrick Felicia
Unix System Administration Handbook – Evi Nemeth
Have a tip? Reporter Rachel Alexander: [email protected] or 503-575-1241.
LOCAL NEWS AND A LOCAL SUBSCRIPTION — For $10 a month, Salem Reporter provides breaking news alerts, emailed newsletters and around-the-clock access to our stories. We depend on subscribers to pay for in-depth, accurate news. Help us grow and get better by subscribing today. Sign up HERE.
Rachel Alexander is Salem Reporter's managing editor. She joined Salem Reporter when it was founded in 2018 and covers city news, education, nonprofits and a little bit of everything else. She's been a journalist in Oregon and Washington for a decade. Outside of work, she's a skater and board member with Salem's Cherry City Roller Derby and can often be found with her nose buried in a book.