Yellow buses are back on the road, school mascots are out in force, and about 39,000 local kids have resumed classes for the fall.
School started Wednesday across the Salem-Keizer School District, with a mix of enthusiasm and tearful goodbyes as parents walked their kids to class.
Sixth and ninth graders began a day earlier, on Tuesday, for some extra time to adjust to their new, bigger schools. That meant a chance to walk through class schedules, meet older mentors and learn the ropes. Teachers greeted students outside with enthusiasm, offering high-fives and inquiring about what students were most excited for.
While the start of classes was a highlight for educators, some had other things to celebrate. Sean Kubushita, the PE teacher at Chavez Elementary School, reported the school had finally ordered a new mascot costume for Ringo the Rhino. He's played the mascot for the past four years, greeting students and their families outside Chavez.
"It's pretty exciting," Kubushita said.
Kindergarten students will begin classes Sept. 13. Teachers are currently assessing students for kindergarten readiness.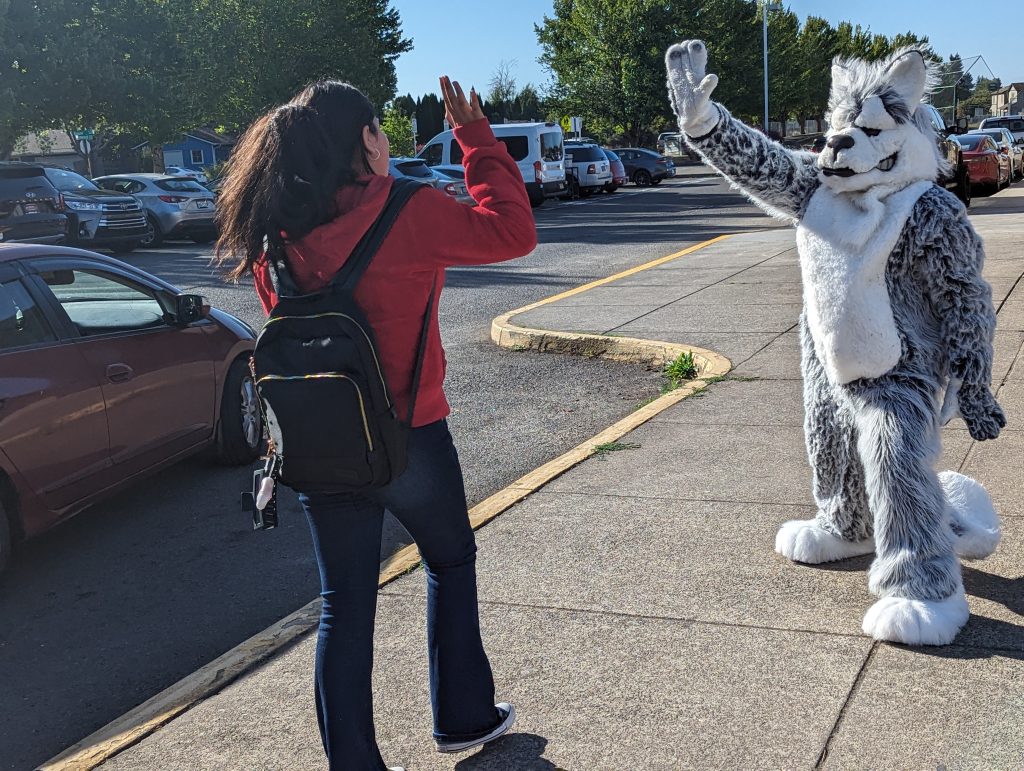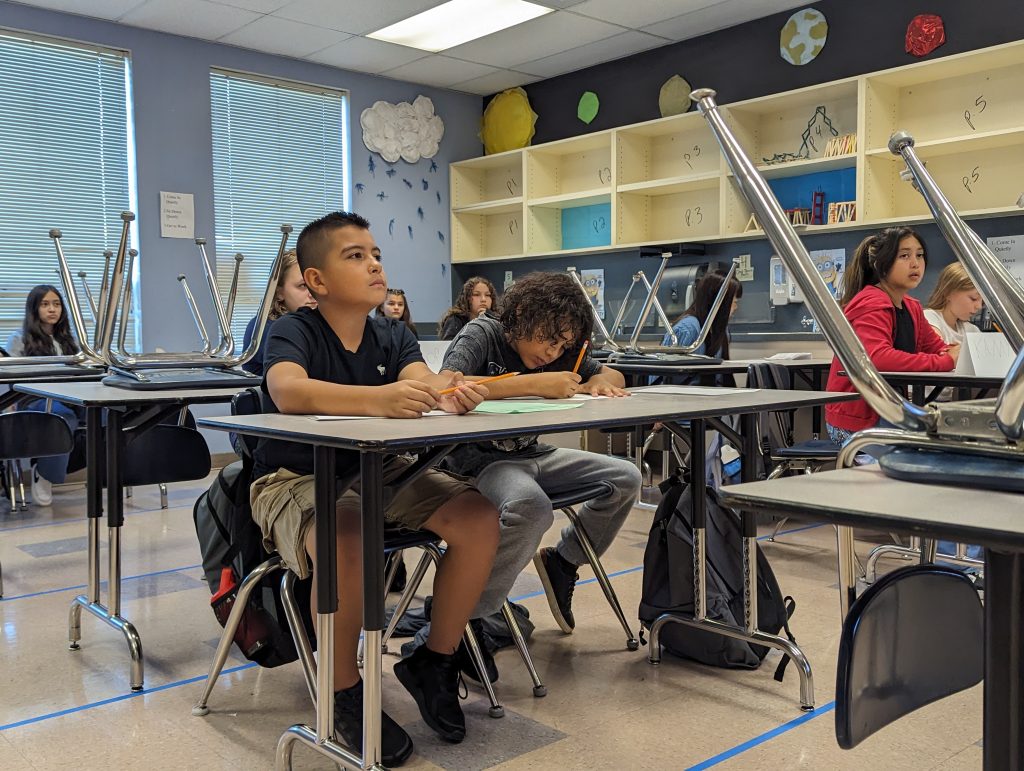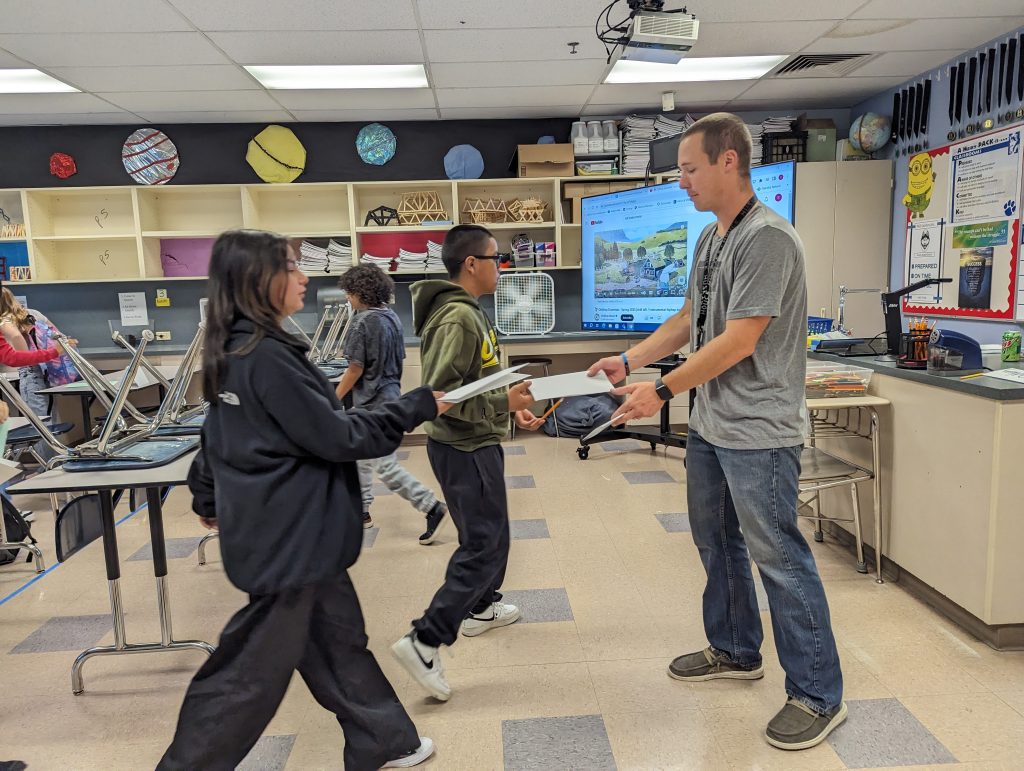 Contact reporter Rachel Alexander: [email protected] or 503-575-1241.
SUPPORT OUR WORK – We depend on subscribers for resources to report on Salem with care and depth, fairness and accuracy. Subscribe today to get our daily newsletters and more. Click I want to subscribe!
Rachel Alexander is Salem Reporter's managing editor. She joined Salem Reporter when it was founded in 2018 and covers city news, education, nonprofits and a little bit of everything else. She's been a journalist in Oregon and Washington for a decade. Outside of work, she's a skater and board member with Salem's Cherry City Roller Derby and can often be found with her nose buried in a book.