Salem police for nearly three months held on to video evidence related to a March fatal bike crash before turning it over to outside investigators, a delay authorities won't explain.
Outside investigators had already submitted their initial report to prosecutors when they received the new evidence.
Authorities won't comment on the contents of the video or the significance to their investigation into the March 28 death of a cyclist.
Marganne Allen, 53, died after colliding at the intersection of Southeast High and Leslie Streets with a pickup truck that police said was driven by an on-duty agent from the Drug Enforcement Administration.
The body camera video was recorded by Salem officers responding to the crash. Three days later, the Salem Police Department announced that it was turning the investigation over to the Keizer Police Department. The Salem agency said it was doing so because it was partners in a task force with the DEA.
But in turning over the investigation, records show, Salem police didn't volunteer the police video – logged into their own system as evidence, an investigation by Salem Reporter established. Such video is activated when officers make "investigative contacts," according to Salem police policy, meaning that officers at the scene of the collision may have recorded their contacts with the DEA agent.
Salem Reporter requested that video May 31 and police officials recently acknowledged that the video evidence wasn't given to the Keizer investigators until June 20.
Prosecutors said last week they haven't decided whether to charge the driver in Allen's death.
Police officials in Salem and Keizer and Salem City Manager Keith Stahley last week declined to answer questions about the timing, insisting evidence had been turned over when requested. They also said releasing details would interfere with the investigation.
Salem Police Chief Trevor Womack last week agreed to an interview about the matter but then declined. He didn't answer written questions about the evidence handling, instead issuing a written statement that provided no accounting for the months-long gap in turning over the evidence.
Keizer police officials also didn't answer written questions, instead saying in a statement that the Salem Police Department and DEA had cooperated.
Salem police were slow to disclose the involvement of a DEA agent in the fatal collision. The first press release a day after the collision made no mention of the driver's occupation. The Salem agency by then had already provided the DEA with photographs taken from the crash scene – photographs the city considers evidence. Three days after the fatality, the Salem agency identified the driver as a DEA agent.
Public records obtained from Salem and Keizer, legal submissions by the city of Salem and statements from the two police agencies to Salem Reporter establish the events between the time the body camera video was recorded and when that evidence was turned over to investigators 84 days later.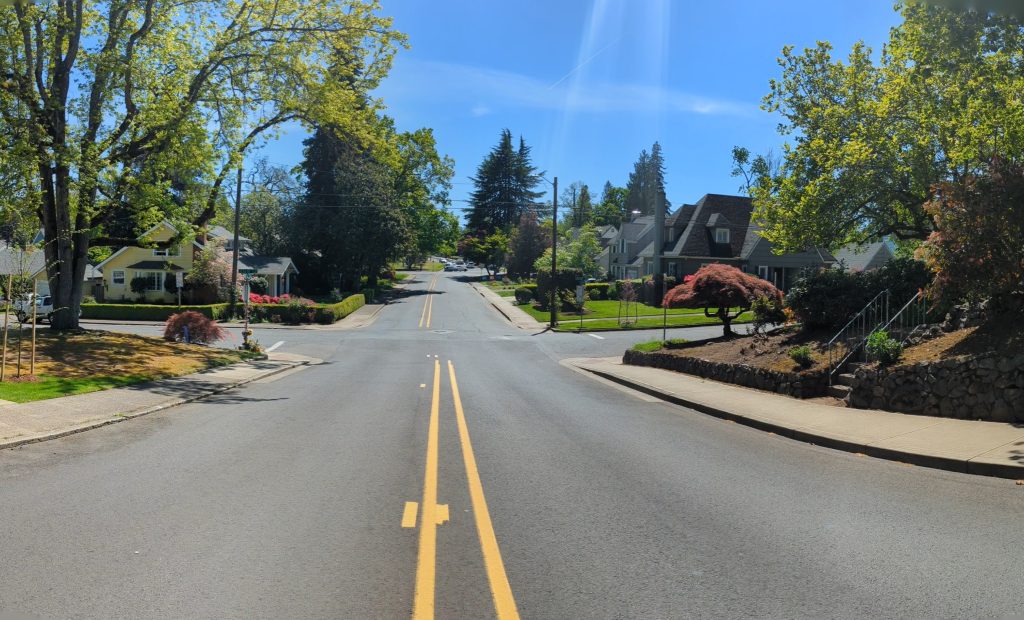 Allen's death rattled Salem's biking community, which has been pressing authorities for action.
Womack acknowledged that interest in his statement.
"As the chief of police, I am continually balancing the sometimes-competing interests of transparency and bringing justice to victims and their families. There are times, such as this, when protecting case integrity outweighs the interest of sharing information with our community," he wrote in a statement to Salem Reporter Thursday.
Allen, an executive with the state Department of Agriculture, was riding south on High Street through its intersection with Leslie Street.
A Salem Reporter investigation found that the driver of a pickup truck sped down Leslie Street through a central Salem neighborhood, drove past a stop sign without stopping and into the intersection at Southeast High Street where the crash occurred. Police identified the driver as Samuel Landis, 37, a DEA agent.
Neighbors responded immediately at the time to tend to the injured cyclist. Meanwhile, the driver spoke on his phone and paced around the scene but did not approach the victim, witnesses told Salem Reporter.
Records established that an undercover Salem drug investigator texted photos of the collision to a DEA official minutes after emergency crews arrived on the scene – a move police have yet to explain.
A day later, Salem police prepared its first public statement about the fatal collision.
Records showed Salem police gave the DEA an advance look at the first press release issued the day after the crash.
City officials didn't disclose that contact until Salem Reporter later sought a legal order compelling disclosure of city records.
The release made no mention of Landis' occupation, but his name matched that in court affidavits related to his DEA work. Salem Reporter on March 29 sought confirmation.
Salem police began conversations later that day with Keizer police to take over the case, email records show.
Two days later, the Salem agency issued a second press release. That statement contained two disclosures – identifying the driver as a DEA agent and that the case was being assigned to Keizer police.
By then, Salem city officials said a police evidence technician started sending body cam evidence to Marion County District Attorney Paige Clarkson's office.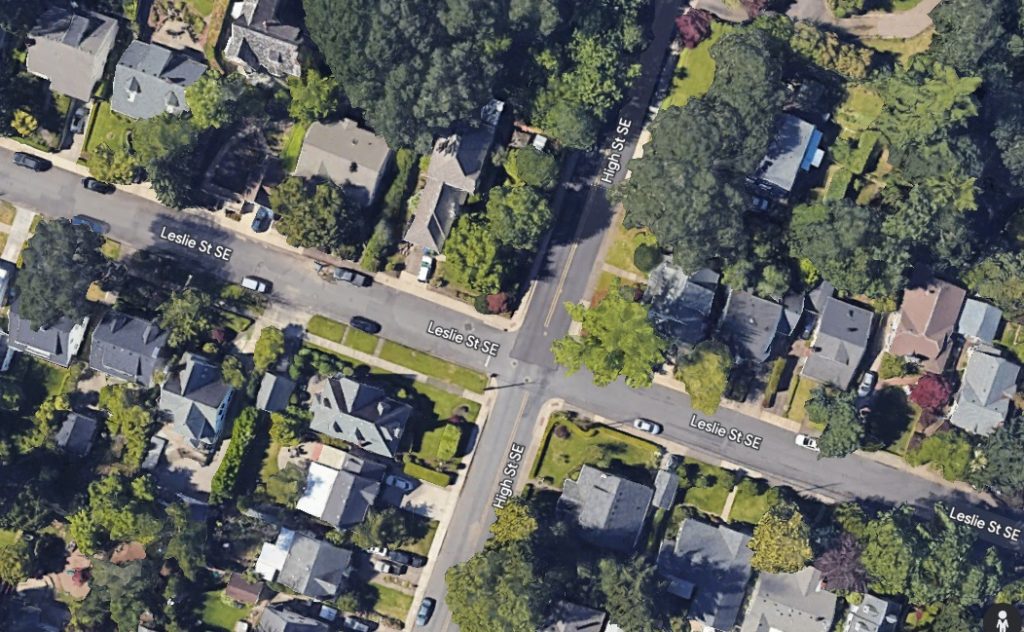 Keizer police submitted their initial report to prosecutors on May 12, who subsequently asked for more investigation.
On May 31, Salem Reporter requested the body camera video. The city six days later said the footage had been "compiled" for the investigation and refused to release it.
To verify investigators had the videos, Salem Reporter requested from Keizer police any record of transmissions of that evidence. On June 12 – a month after submitting its first report – the Keizer agency said it had no record of such transmissions.
Salem police policy requires that when officers are involved in critical incidents, their body camera videos are provided to the investigating agency. Womack declined to answer whether his agency violated that policy in the Allen case.
Then, on June 19, Keizer police asked the Salem police for the video evidence.
"All video evidence related to this case has been shared with the investigating agency," Womack, the Salem chief, said in his statement to Salem Reporter. He noted that "there is no body-worn camera footage that captured the actual collision."
A day after Keizer asked for the videos, Salem delivered.
That same day, Keizer police submitted an additional report to the district attorney's office. It is unclear whether that report referred to police video evidence.
"Throughout the investigation, all requests made to Salem PD or DEA have been responsive and fulfilled quickly," Lt. Chris Nelson of Keizer police said in an email.
Nelson did not address questions about when Keizer police learned there was video evidence.
"I can affirmatively state that our department has not withheld information from the Keizer Police Department," Womack said in his statement.
The Salem and Keizer agencies didn't respond to emails sent Friday, July 7, containing excerpts of this account to review for accuracy.
Salem City Manager Keith Stahley provided a written statement on Thursday, July 6, after he was given the questions posed to his chief. He did not address the 84-day gap in turning over evidence to investigators.
"The city of Salem has diligently and expeditiously responded to all requests for information from both the DA and city of Keizer," Stahely said.
"You are quick to jump to conclusions based on incomplete information. It is very difficult to be transparent during an ongoing investigation. We cannot release information that would jeopardize the investigation," he said. "Our intention is to always serve justice and in this case, we have done so by providing all information necessary for the DA and Keizer to conduct their investigation."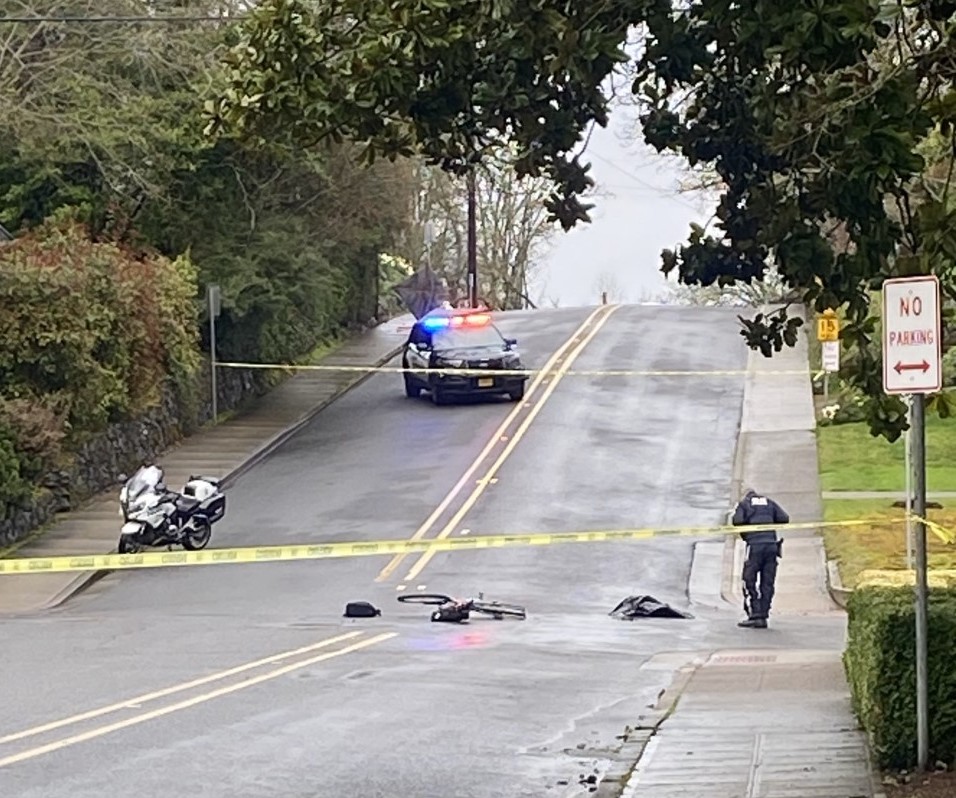 Fatal cyclist collision
Marganne Allen is killed in a collision at High and Leslie Streets. Minutes after emergency crews arrive, an undercover Salem drug investigator texts crash photos to a DEA official.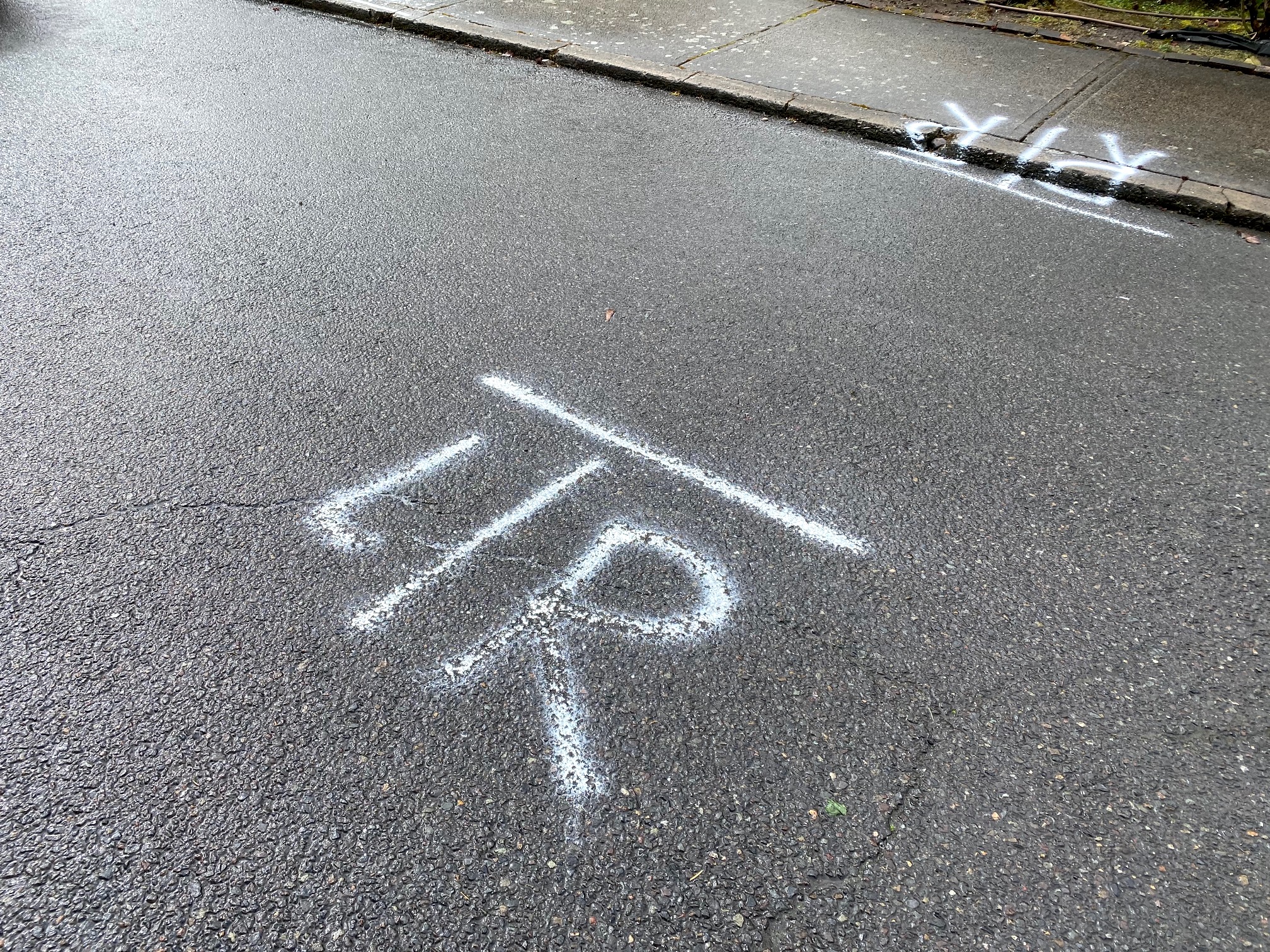 Police issue public statement
Salem police's initial statement identifies the driver as Samuel Landis, but lists no occupation. The agency begins communicating with Keizer Police about the crash. Salem Reporter seeks to confirm whether the driver is a DEA agent.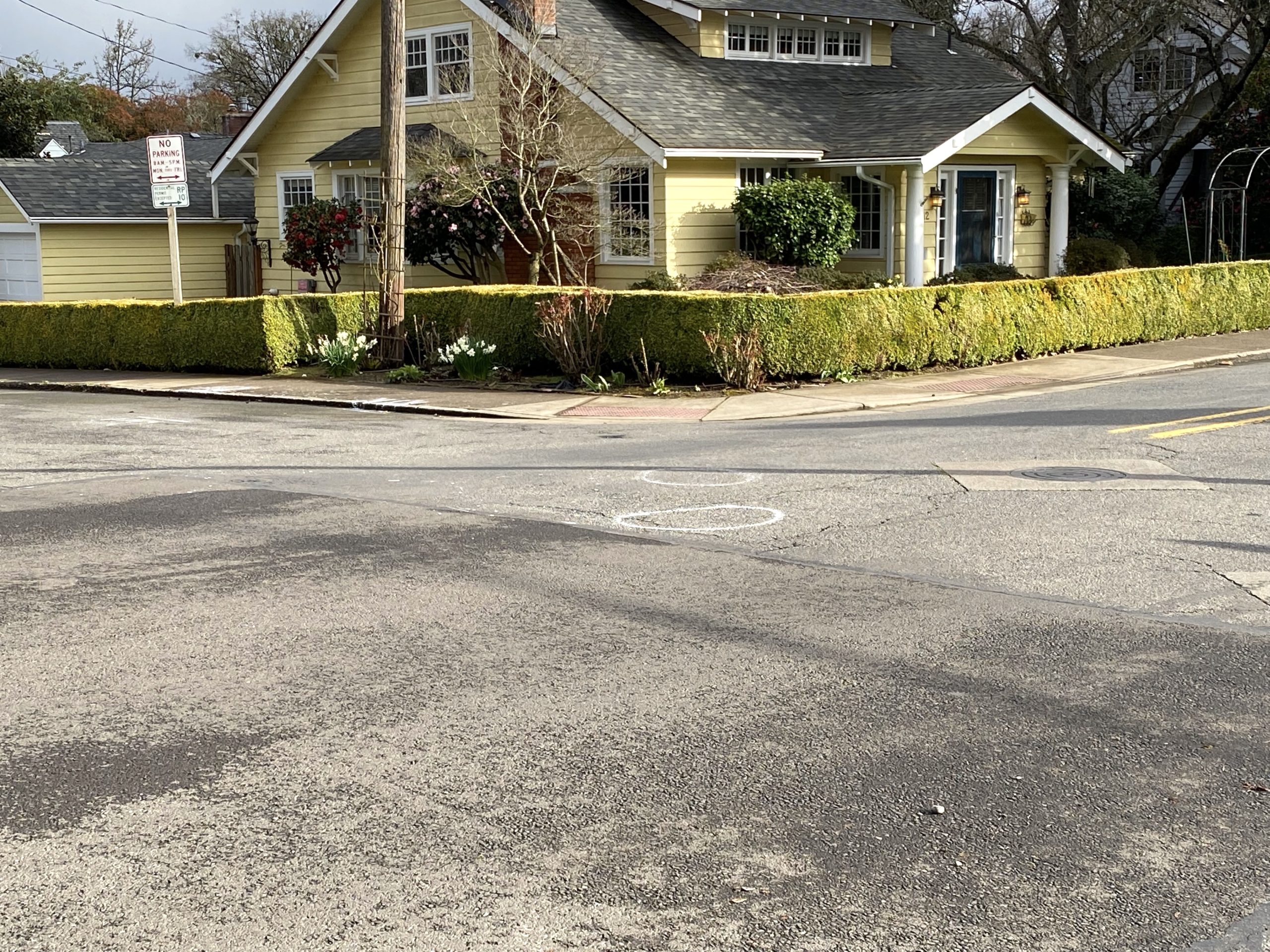 Body camera footage shared
Salem police share body camera video related to the crash with Marion County prosecutors.
Driver identified as DEA agent
Salem police issue second public statement, disclosing that the driver is a DEA agent and the case is being reassigned to Keizer police.
Keizer reports findings to prosecutors
Keizer police submit an initial report to the Marion County District Attorney's Office.
Investigation continues
District Attorney Paige Clarkson confirms her office asked Keizer for more investigation.
Salem Reporter requests body camera video
The news organization submits a public records request to the city of Salem.
Salem denies request for body camera footage
The city claims the footage is part of the ongoing investigation into the collision and its release would jeopardize the investigation.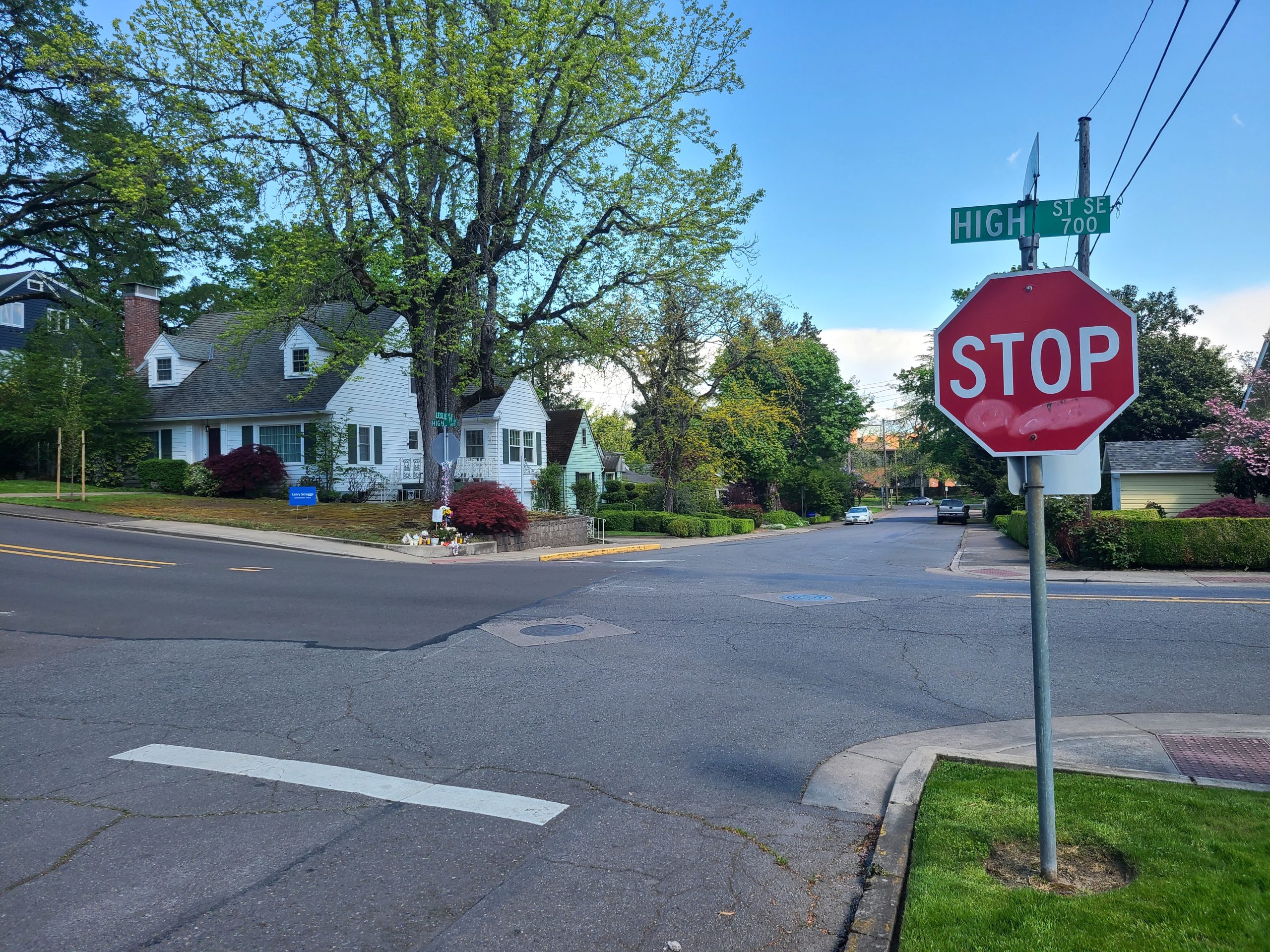 Keizer has no record of body camera video
In response to a request from Salem Reporter, the Keizer Police Department says they have no record of body camera footage related to the collision being transmitted to investigators.
Keizer requests body camera video
Keizer police request body camera video from Salem police.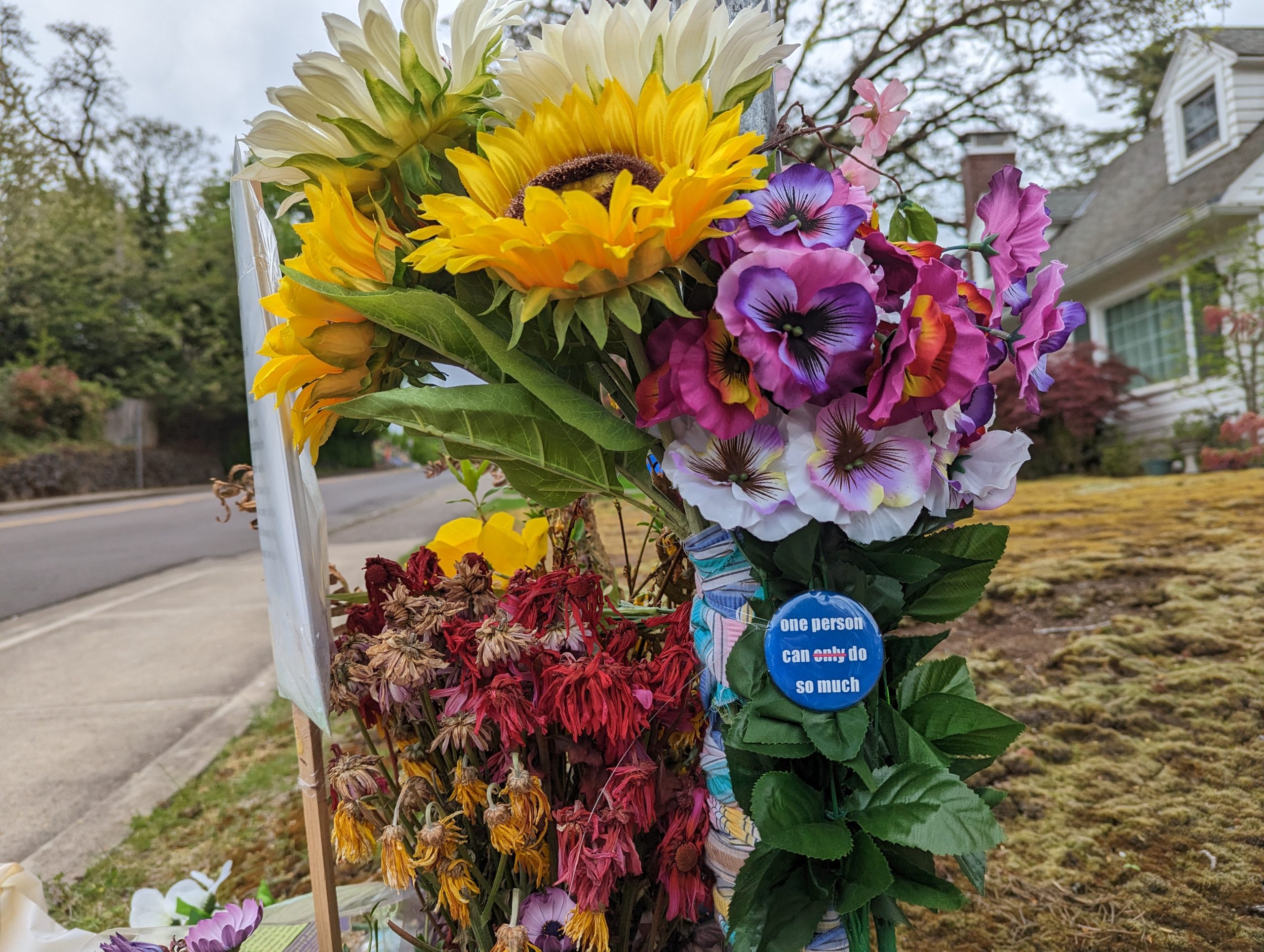 Salem provides video to Keizer
Salem police provide the body camera footage to Keizer. Keizer police submit another report to the Marion County District Attorney, but it is unclear if the video evidence was cited.
RELATED COVERAGE:
City kept in close touch with DEA following fatal cyclist collision, records show
Video shows driver ran stop sign in fatal collision with Salem cyclist
Salem police gave evidence to DEA minutes after agent's fatal collision with cyclist
Keizer police won't say if DEA agent was cited for crash that killed cyclist
Police identify bicyclist killed in central Salem accident Tuesday
Contact reporter Ardeshir Tabrizian: [email protected] or 503-929-3053.
SUPPORT OUR WORK – We depend on subscribers for resources to report on Salem with care and depth, fairness and accuracy. Subscribe today to get our daily newsletters and more. Click I want to subscribe!
Ardeshir Tabrizian has covered criminal justice and housing for Salem Reporter since September 2021. As an Oregon native, his award-winning watchdog journalism has traversed the state. He has done reporting for The Oregonian, Eugene Weekly and Malheur Enterprise.