With just days to go before Cooke Stationery Co. closes its doors for good, owner Colleen Henery still hasn't read the guest book. 

It sits on a counter near the front of the store, over 25 pages filled with well-wishes, childhood memories and please-don't-gos written in colorful pen. Its contributors included people born and raised in Salem and some who had left for homes across the country.

All had fond memories at one of downtown Salem's longest running businesses, located at 370 State Street, which will close on April 28.
"I haven't got the nerve yet to read it, I think after it closes. It'll probably make me cry," Henery said, and laughed. Her family has owned the store since 1935.

Since the community learned of the closure, she said she's seen an outpouring of support.

One customer made a quilt featuring the store's logo, paperclips, references to the TV show "The office" and a personal letter. Others have sent flowers and candies, and one gifted a photo album documenting the store's final days.

"They say 'oh we're really mad you're closing, but we understand.' They're very understanding," she said. "It's bittersweet."

By Thursday, April 20, the basement and warehouse had been emptied and stock was getting lower, though there were still plenty of pens, paper and other supplies left for the steady stream of customers to peruse.

"I'm happy with how much we've sold," she said.

Henery has also gotten to meet people she hasn't seen in years, including a former employee who happened to be visiting from Texas.

Cooke first announced the closure in early March, which will also mark Henerey's retirement. She has a beach trip planned, but for now is focusing all her energy into seeing the store through to the end.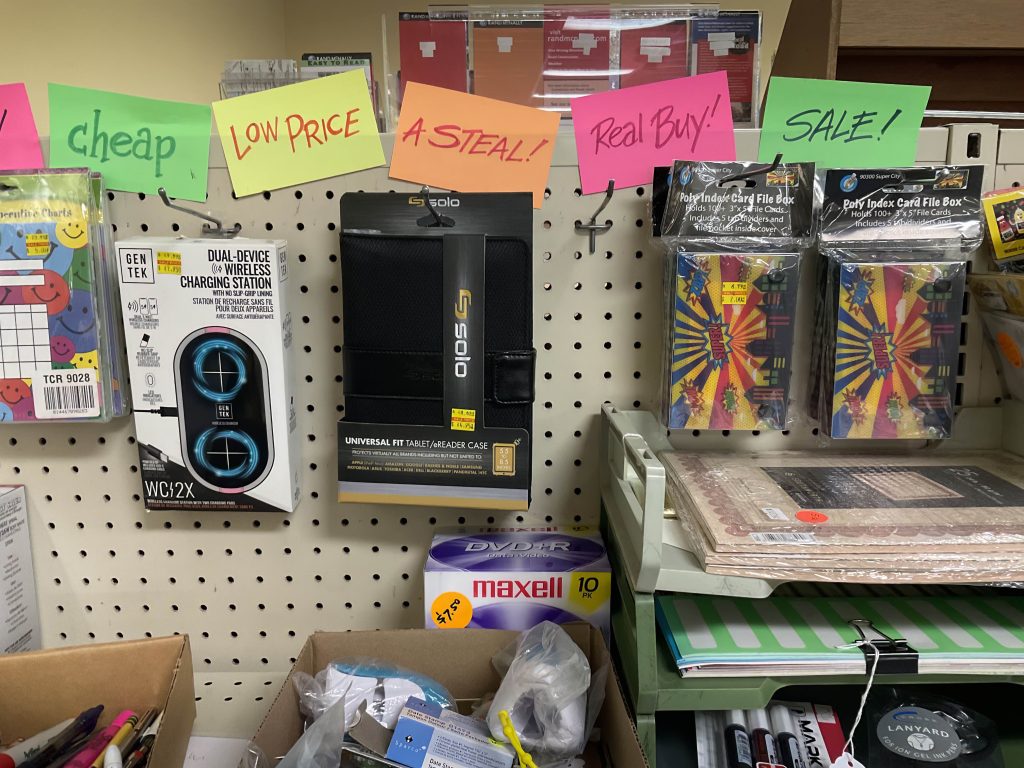 PREVIOUS COVERAGE:
Downtown legacy business Cooke Stationery to close
STORY TIP OR IDEA? Send an email to Salem Reporter's news team: [email protected].
SUBSCRIBE TO GET SALEM NEWS – We report on your community with care and depth, fairness and accuracy. Get local news that matters to you. Subscribe today to get our daily newsletters and more. Click I want to subscribe!