The Oregon House seat which serves north Salem and Keizer is up for election with two very different candidates.
The District 21 position was previously held by Chris Hoy, a Salem Democrat who is now the city's mayor-elect. With no true incumbent and a split political makeup of the area, this race is competitive. An independent analysis from website Dave's Redistricting shows 50% of district voters selected Democratic candidates in recent elections and 44% voted for Republicans. 
Republican Kevin Mannix, who previously served in the House and is known as the advocate behind Oregon's Measure 11 to create mandatory minimum criminal sentences, is running against Democrat Ramiro Navarro, who is a member of several local boards and an advocate for recovery over incarceration.
Ramiro Navarro, Democrat
Navarro, 32, is running for the House because he's seen firsthand how state policies on recovery and incarceration affect people, for better or worse.
He has lived his whole life in Keizer and resides there with his wife. They have five children. He served as a mechanic in the U.S. Army and in one deployment to Iraq in 2009. Navarro is currently on the board of Cherriots, Salem's public transportation system, and owns an automotive shop.
He ran in 2020 as the Democratic candidate for the House District 25 seat, but lost to Republican Bill Post.
Much of Navarro's campaign emphasizes his own experience as a veteran who experienced PTSD. He pleaded guilty to delivery of marijuana and coercion charges in 2011, and served 18 months in prison for the marijuana charge. He also was cited for driving with a suspended license in February this year.
Navarro addressed this with Salem Reporter, saying it was in order to get to his job.
Since his 2011 conviction, he has advocated for recovery programs like those he was part of after release to better support veterans and their families.
"I have the experience to be able to address our mental health crisis and our community. I have the experience to be able to address our housing crisis and our community," Navarro told Salem Reporter. "And I have the experience to address a bunch of issues that are impacting constituents in our community, being somebody that's born and raised here."
Navarro's top issues are providing better support for veterans, promoting access to child care and funding for education, and creating sustainable, affordable housing.
Navarro said after that he was released from prison he struggled with recidivism and homelessness, until he was accepted into the Justice Reinvestment Program at Chemeketa Community College, which provided him housing and support to address his mental health.
"I've always been passionate about improving services for veterans in a state like Oregon, where we have one of the highest rates of suicide among veterans, one of the highest rates of homelessness among veterans, and one of the highest rates of veterans on subsidies like food stamps," he said. "I think it's vital that we repair the services that aren't adequately serving our service members when they come home."
He believes the best approach to helping homeless people is to provide them with subsidized housing and programs that will support addiction recovery and mental health.
"That's what helped me recover," he said. "That initial $1,000 investment, including the bus pass, was what helped me recover and become a tax paying citizen and positive member of society – it wasn't being incarcerated for a year and a half, which cost taxpayers $60,000."
Navarro also wants to see more incentives for building affordable and sustainable housing. He said many homes are built without the infrastructure to withstand an emergency, such as a wildfire. In the case of an area needing to be without power, people on medical devices may not have what they need to survive.
"If we were building sustainable, and we were incentivizing the installation of solar panels and battery packs in these homes, then people could operate their medical equipment for two or three days before they would have to leave their home and seek refuge somewhere," he said.
Navarro said he'd work to increase the child care services by finding ways to support providers and businesses offering care.
"That's something that I would like to address at the Legislature: to really have an in-depth discussion about what we can do to support business owners that want to open up childcare because the vast majority of childcare is in homes and not facilities," he said. "So how can we support people operating facilities, (which) in turn is going to support parents who want to be able to get back to work while making sure that their children have the appropriate care?"
Keeping K-12 education well-funded is another goal.
Navarro said he supports people having access to reproductive health care, including abortion, because it's not for lawmakers to decide. When he was in college, his partner had a miscarriage, and they used Planned Parenthood to seek care.
"I don't know where we would be because we truly felt alone when we were going through that experience," he said. "That's why I would support funding organizations like Planned Parenthood to be able to provide appropriate medical service that should be only the decision of the individual and their medical provider. I don't believe that politicians should really have a say in what kind of procedures people should have."
Kevin Mannix, Republican
After about a decade away from state politics, Mannix is back in the race this year.
Mannix, 72, moved around a lot in youth, living a few years in New York, then many Latin American countries while his father served in the Foreign Service, and to Virginia for his young adult years.
He's lived in the Salem area with his wife Susanna since 1974, and has three children. He is an attorney with his own firm, and has worked as the assistant attorney general for Oregon, as well as the U.S. territory of Guam.
Mannix has experience in the House already, having served five terms from 1988 to 1997 as a Democrat, when he then served a partial term in the Senate as a Republican by appointment. Come 2000, Mannix ran as the Republican candidate for attorney general, but lost to Hardy Myers. In 2002, he also ran for governor, but lost to Democrat Ted Kulongoski.
"That legislative track record I think will be helpful when we have a new governor and we're going to have a new mix in the House and Senate," he told Salem Reporter. "I'll be coming in there ready to roll up my sleeves and help us address some of the issues that are facing us now."
Mannix's priorities are increasing funding for public safety and courts, more staff for state hospitals to support mental health, eliminating Oregon's Corporate Activity Tax to address the rising cost of living, and a tough-on-crime approach.
"I think there has been a real failure of our state government in recent years, to be paying attention to the deep concerns of our citizens in regard to public safety," Mannix said. "We've weakened our public safety system through wrongheaded legislation but also through lack of adequate funding for law enforcement, the courts, indigent defense and prosecution. The whole public safety system has been undermined and it's not working effectively to protect our citizenry."
As the author of Oregon's minimum sentencing initiative in 1994, Measure 11, Mannix stands by this approach to prosecuting violent crimes such as rape and murder. He also looks to boost public safety by changing how law enforcement responds to drug-related crimes and those experiencing mental health crises, and believes this will help with homelessness.
"The homelessness issue is a reflection of a failure of the state to help our communities address drug and alcohol addiction and mental health issues," he said.
Mannix agrees with portions of Measure 110, the drug decriminalization and treatment initiative Oregon voters passed in 2020, and supports using marijuana revenue to fund rehabilitation and recovery. He said he'd repeal the portion of the law decriminalizing personal possession of street drugs.
"I'd like (police) to be able to say, 'I'm arresting you and now I can either take you to a treatment center which we're going to have to fund and operate, or I can take you to the county jail, but I'm not going to walk away handing you a piece of paper," Mannix said. "The enforcement side of serious street drugs needs to be reestablished."
He said he will call for additional staffing and funding for the state hospital system to support mental health and drug and alcohol rehabilitation services.
Mannix wants to eliminate the Corporate Activity Tax which he said is driving the increase in cost of living. Legislators passed the tax in 2019 to fund about $1 billion annually in spending on K-12 schools and early learning.
"Oregonians nine times voted against sales taxes. Whether or not a sales tax is a good issue or a good thing, Oregonians have said no, and the legislature has created a backdoor sales tax and that's increasing the cost of goods and services," he said.
Mannix aims to change the state's law and approach to abortion. There are virtually no restrictions on the procedure in state law.
"I believe that life begins at conception, and I want us to have a dialogue as to what the state should do, can do, or might do because the U.S. Supreme Court has really empowered states to make these decisions," Mannix said.
In March, Oregon lawmakers approved $15 million to support abortion access and and pay for abortions and support such as travel, including for and stay for residents and out-of-state patients.
Mannix said he does not want abortion services paid for with public funds and said he would reroute the money to providing comprehensive prenatal health care and simplifying the adoption system in Oregon. Finding a way to provide childcare for working moms is also a priority, since Oregon has a shortage.
CAMPAIGN MONEY: Here are totals for each campaign as reported by the state Elections Division as of Oct. 14. To look into individual donations and expenditures, start with this state website: Campaign finance.
NAVARRO
Contributions:$68,947. Expenditures: $49,543. Cash balance: $19,651
Top five donors: PCUN (Oregon's farmworker union, both directly and through their political action committee), $10,238 cash and in-kind; Citizen Action for Political Education (political committee of the Service Employee International Union Local 503, which represents state and local government workers) $6,480; Stand for Children PAC (education advocacy nonprofit), $5,000; Safety and Justice PAC (criminal justice reform advocacy group) $3,500; Future PAC, House Builders (campaign arm of the House Democrats), $3,000.
MANNIX
Contributions: $413,747. Expenditures: $$401,229. Cash balance: $12,903.
Top five donors: Dennis Beetham (CEO of North Bend chemical engineering company D.B. Western, Inc.), $52,000; Kevin Mannix P.C. (Mannix's law firm), $51,200 in-kind; Pacific Stair Corporation, $25,000; Team Management Co. LLC, $25,000; K&E Excavating, $22,500.
Contact reporter Jordyn Brown at [email protected].
JUST THE FACTS, FOR SALEM – We report on your community with care and depth, fairness and accuracy. Get local news that matters to you. Subscribe to Salem Reporter. Click I want to subscribe!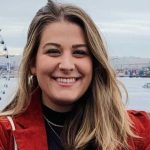 Jordyn Brown is an Oregon journalist who formerly worked for the Eugene Register-Guard.