Fire officials said Sunday they are investigating whether a field mowing operation on Friday, Sept. 9, caused the fire that forced the evacuation of more than 100 people.
Crews worked Sunday to chase down hot spots on the Vitae Springs Fire as the evacuation order was lifted at noon and residents could return.
No injuries were reported and no structures were lost in a fire that spread over about 130 acres.
PREVIOUS COVERAGE:
Evacuation order lifted, residents can return to south Salem homes as fire smolders
Vitae Springs fire contained, mop up in progress, evacuations remain in place
BREAKING: Brush fire forcing evacuations in south Salem as crews surround the blaze
Contact Editor Les Zaitz: [email protected]
SUPPORT OUR JOURNALISM – We report on the Salem community with care and depth, fairness and accuracy. We depend almost solely on subscribers to cover our costs. Get local news that matters to you. Subscribe to Salem Reporter. Click here: I want to subscribe!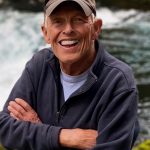 Photographer Ron Cooper and his wife Penny moved to Salem in 1969 to take a job as photographer at the Oregon Statesman (later the Statesman Journal). Their three children, Monica, Kimberly, and Christopher, attended and graduated from Salem public schools. Cooper retired from the Statesman Journal in 2001 but, has continued his passion for photography in many ways, including as a photographer for the Salem Reporter.