UPDATE 8:30 p.m.: Fire crews have surrounded the fire and slowed its spread, authorities report.
UPDATE 7:45 p.m.: Some evacuees may be out of their homes through the weekend.
UPDATE 7 p.m.: Areas identified by authorities for immediate evacuation
Fire crews have surrounded the south Salem fire to keep it from spreading and other crews are patrolling to detect spot fires beyond fire lines, officials reported Friday night.
Greg Walsh, Salem emergency preparedness manager, said evacuations in the area would remain in place through the night. He said there were no reports that homes or other structures were lost to the fire but noted that the terrain and darkness wasn't allowing for a full assessment.
Evacuations had been ordered Friday evening for a two-mile area around the 4000 block of Southeast Vitae Springs Road as the brush fire burned out of control.
Mandatory evacuations were ordered by the Marion County Sheriff's Office for:
Vitae Springs Road between South Skyline to River Rd
West side of Skyline Road from Vitae Springs Road to South Cole Road
South Orville Road
RIversprings Roadto Prospect Ridge
The sheriff's office announced at 7:45 p.m. that some mandatory evacuations could last through the weekend.
More than 50 pieces of fire equipment from 18 fire agencies throughout the area are assigned to the fire with two helicopters doing water drops. Winds in Salem were reported at about 15 mph Friday evening with no gusts that had marked weather earlier in the day, according to the National Weather Service.
Fire officials urged residents in the evacuation area to take notices seriously and leave immediately. A Level 3 – go now – has been ordered for a two-mile radius of 4004 Vitae Springs Rd. S.E. Those living two to four miles from that point were advised to be ready to go with high probability of needing to evacuate and those four to six miles were put on Level 1 – be ready to go.
The parking lot at Judson Middle School, 4512 Jones Rd. S.E., is available to those being evacuated who have no place to go. There were no immediate details on whether the school building would be opened as a shelter.
"Property owners with livestock in the evacuation area should contact officials on site at Judson Middle School for assistance. Marion County Emergency Management is coordinating with local partners to secure locations to take livestock while evacuations remain in place," the sheriff's office reported in its 7:45 p.m. update.
Meantime, a football game at Sprague HIgh School continued Friday night after officials with the Salem-Keizer School District consulted with fire commanders and determined the school was not at risk from the fire.
No details were immediately available on the size of the fire or its source.
Besides the Salem Fire Department, Marion County Fire District has responded with two tankers, an engine and a brush engine. Yamhill County was dispatching three tankers, two engines and two heavy brush engines.
Local police and the Oregon State Police are helping with evacuations. Several roads in the south Salem area have been closed.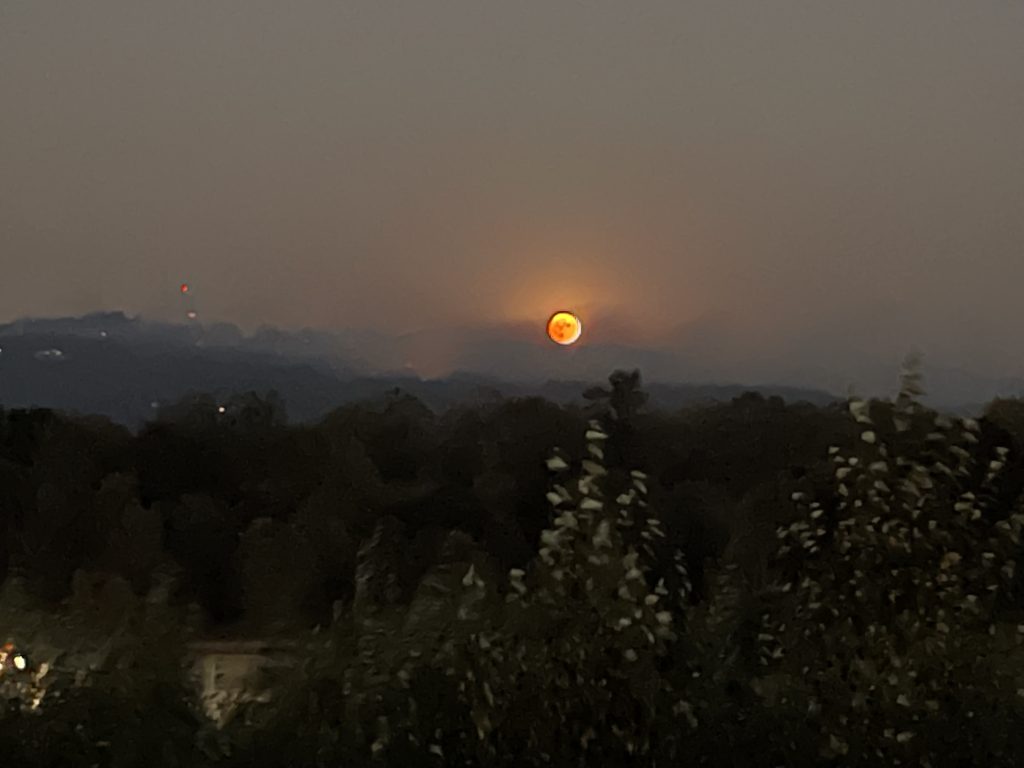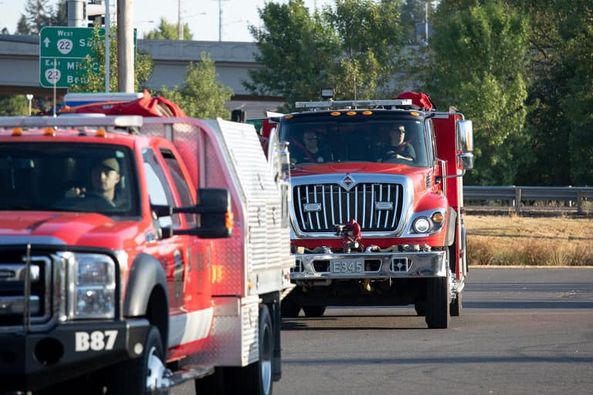 This story will be updated.
If you have information or photos, please email Editor Les Zaitz at [email protected].
Les Zaitz is editor and CEO of Salem Reporter. He co-founded the news organization in 2018. He has been a journalist in Oregon for nearly 50 years in both daily and community newspapers and digital news services. He is nationally recognized for his commitment to local journalism. He also is editor and publisher of the Malheur Enterprise in Vale, Oregon.