An 18-year-old Salem teen was killed in a two-car crash on Monday afternoon, closing Interstate 5 for more than two hours.
Jacob Hernandez-Arellano changed lanes–from the left lane to the middle lane–into the path of a semi truck with a trailer around 2:40 p.m., according to Oregon State Police.
The vehicles crashed and came to a rest in the right lane and shoulder near milepost 277 in the southbound lanes.
Hernandez-Arellano was pronounced dead at the scene.
The driver of the semi truck, Jasvir Singh, 52, of California, was not injured. An underage passenger in Hernandez-Arellano's Honda Civic sustained non-life threatening injuries and was transported to Salem Hospital.
Contact reporter Caitlyn May at [email protected].
JUST THE FACTS, FOR SALEM – We report on your community with care and depth, fairness and accuracy. Get local news that matters to you. Subscribe to Salem Reporter starting at $5 a month. Click I want to subscribe!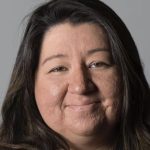 Caitlyn May served as a journalist for nearly a decade in Nevada and in Linn Lane counties in Oregon with a focus on rural stories and long-form journalism. A graduate of both Oregon State University and the University of Oregon, she currently serves as an elementary school teacher but returns to journalism now and then, remaining a dedicated supporter of the Fourth Estate.