Stephen Bates, president of the Boring-based Vietnam War Memorial Fund, speaks to legislators about plans to create a memorial to Vietnam War veterans on Oregon Capitol grounds. (Jake Thomas/Salem Reporter)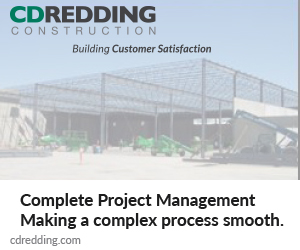 Ron Morgan recalled how after serving in the U.S. Army in the Vietnam War he tried to stop in an American Legion post but was told he couldn't enter.
"You're not a real veteran. That's not a real war," Morgan, a 75-year-old resident of Salem recalled being told.
Decades after the politically fraught conflict, which was deeply divisive in the U.S., Morgan said he and other Vietnam veterans rarely talked about their service. He recalled having coworkers who also served in the Vietnam War but neither of them was aware they had fought in the same war.
"It was something that was just not talked about, especially with civilians," he said. "I guess because the culture shunned us and didn't want to recognize us."
But that could be changing, at least in Salem.
Legislators and veterans groups are moving forward with a new memorial to Vietnam War veterans on the southeast corner of the Oregon Capitol grounds. Supporters of the memorial hope it'll bring some reconciliation to divisions still lingering from the war while giving overdue recognition to a dwindling generation of soldiers.
Speaking before a group of legislators and press last week, Stephen Bates, president of the Boring-based Vietnam War Memorial Fund, said there are local memorials to Vietnam War veterans spread throughout Oregon. While the Oregon World War II Memorial was dedicated at the Capitol in 2014, there is no similar monument on state land to Vietnam War veterans, he said.
Bates said that there are about 90,000 Vietnam veterans in Oregon. He said the project is urgent because their numbers are dropping, and they deserve to be told "welcome home" by the people of Oregon.
"The Vietnam veterans are the ones who were treated the worst," he said. "So that's one of the urgencies that we have is to make sure that we honor them all while they're still here."
Bates said the project was originally scheduled to be completed by Nov. 11 (Veterans Day) of 2022. But because of the pandemic its completion date has been moved up to 2023, he said.
The current design of the memorial will include black granite columns along State and Cottage streets with the names and hometowns of Oregonians who died in the war. Bates said the granite columns will be separated, unlike the solid granite wall in the WWII memorial, to reflect the country's internal divisions over the war.
It'll also include plaques honoring Gold Star Families and Purple Heart recipients, a statue of a nurse tending to a soldier, a swale featuring plants similar to Vietnam native grasses and vegetation and other features.
The idea for the monument was first brought forward by the Salem chapter of the Vietnam Veterans of America in 2015, said Bates, who was put in charge of spearheading the idea.
In 2017, Bates and other supporters of the project met with state Rep. Paul Evans, a Monmouth Democrat who chairs the House Committee on Veterans and Emergency Management. Evans helped the group get the process for the memorial started.
Evans said it's time for Vietnam War veterans to be honored after they did so much to honor WWII veterans. He said he hopes the memorial will be a step towards reconciliation over the U.S.'s involvement in the war, which he said tore families apart and saw young men flee to Canada to avoid the draft.
"It was the elephant in the room," said Evans. "Oregonians are notoriously passive-aggressive. If we can find a way to not talk about something, we won't."
Bates said the design is still being finalized, and his group is still waiting for completed construction documents as well as a determination of how much space the memorial will have. He also said his group will need to complete an archaeological investigation and clear it with the city of Salem's Historic Landmarks Commission before work can commence.
The story the memorial will tell about Oregon's involvement in the war is also being finalized and will seek to be inclusive, said Bates. A steering committee overseeing its design will include veterans, historians, historical interpreters, public officials and representatives from Oregon's Vietnamese and other southeast Asian communities, he said.
"We want to make sure that we're all-inclusive," he said. "This is a space for all Oregonians. Of course, we want to honor our Vietnam vets. But by the same token, we want to tell the story."
The two hurdles the project faces include money. Bates said the project will cost $3 million and only $180,000 has been raised. The other is getting authorization from state government to build on Capitol grounds. Currently, a bill is moving through the Legislature to allow the memorial, which Evans expects to pass after it cleared his committee.
Morgan would like to see a component at the memorial speaking to struggles returning veterans have had with PTSD and exposure to Agent Orange, a powerful herbicide used in the war linked to cancers and other illnesses. But Morgan said he likes the design and praised Bates for working so diligently on it.
"What's not to love about it?" said Morgan. "I couldn't think of a better location for a memorial."
Contact reporter Jake Thomas at 503-575-1251 or [email protected] or @jakethomas2009.
JUST THE FACTS, FOR SALEM – We report on your community with care and depth, fairness and accuracy. Get local news that matters to you. Subscribe to Salem Reporter starting at $5 a month. Click I want to subscribe!