A bill that would amend Measure 11, Oregon's mandatory sentencing law, and how it relates to juveniles flew relatively under the radar for a month and a half. Then it passed the Senate on April 16 with a two-thirds majority.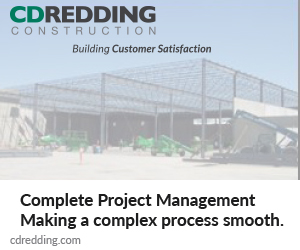 Suddenly, it became the fodder for right-wing talk radio.
The talking point? If Senate Bill 1008 passes, infamous school shooter Kip Kinkel will be released from prison.
It's made the bill far more controversial. House Majority Leader Jennifer Williamson, D-Portland, said it's a political tactic by the Oregon District Attorney's Association.
"They're totally lying about it," Williamson said. "It's stunning."
The premise appears to have been floated by former Clatsop County prosecutor Josh Marquis on the Lars Larson show, an excerpt of which was posted to Twitter April 22. A Facebook post about it from Larson's account garnered 145 comments and 268 shares.
Over the next few days, Larson produced two more segments on the bill with interviews from Measure 11 architect and former lawmaker Kevin Mannix and former Multnomah County chief deputy district attorney Norm Frink.
"This thing is a stealth bomber purporting to be a measure to help kids that get in fights, and it's actually a measure that's going to go after one of the most successful government programs of the last 25 years," Frink said on the show.
The bill would overhaul how juveniles who commit violent crimes would be treated by the judicial system. Under Measure 11, passed by voters in 1994, juveniles 15 and older who are convicted of violent crimes are tried in adult courts and sentenced to mandatory minimum sentences. They go to the Oregon Youth Authority, but if they don't finish out their sentence before they turn 25, they finish it in the adult prison system.
SB 1008 would give judges discretion on sentencing. It would also allow for a "second look" hearing before a convict ages out of the youth system and into the Department of Corrections. This would allow the inmate to argue they have been reformed and shouldn't go to prison.
Finally, the reform would make it so the state cannot sentence a juvenile to life without parole, something the U.S. Supreme Court ruled on in 2012. Last week, the Oregon Court of Appeals ruled that the method by which the state sentences juveniles for crimes like aggravated murder is unconstitutional. The ruling came in a review of the sentencing of Justin Link, known as the ringleader in the horrific Redmond Five murder of 2001.
SB 1008 has wide-ranging support, including some of the legislature's more conservative members, the Oregon Department of Corrections and the Oregon Youth Authority.
On his show, Larson warned listeners of the potential the reform could have.
"It's headed toward dead bodies in your neighborhoods," he said. "I don't think there's a better way to put it than that."
Over the series of three interviews, Larson and his guests stoked the fear that this reform would not only be so light on crime as to result in a killing spree, but also retroactive, freeing one of the state's most notorious killers: Kinkel, who in 1998 killed his parents and two classmates at Thurston High School in Springfield.
"Why isn't this a headline story everywhere in this state saying: 'Kip Kinkel will walk if Senate Bill 1008 passes?" Larson asked Mannix on the show.
Mannix corrected him, saying it "may" lead to Kinkel's release. In an interview with Salem Reporter on Thursday, Mannix said Frink found specific phrases in the bill that leave the door open to it being retroactive. But Frink's submitted testimony to the legislature does not quote any specific part of the bill, rather it just asserts it is all retroactive.
Nonpartisan legislative attorneys that drafted the bills disagree, and point to the portion of the bill that says all the proposed changes to Measure 11 "of this 2019 Act apply to sentences imposed on or after January 1, 2020."
Senior Deputy Legislative Counsel Jessica Minifie drafted an opinion on the question and testified on it Wednesday in the House Judiciary Committee.
Simply, she said, the answer is no.
That hasn't stopped several from questioning it. Rep. Mike McLane, R-Powell Butte, asked about it in the hearing Wednesday. Salem Reporter has received several emails and phone calls about the assertion, ranging from retired politicians to Larson's listeners. They are under the impression that inmates like Kinkel will be released.
That is what Larson has told his audience. While he hedged at times, saying things like "may" or "could" be released, he often followed with more declarative statements: "I keep saying 'may' because I want sort of to backstop that answer, because is it absolutely guaranteed? It sounds to me as though it is," Larson said on his show.
Williamson said there is a zero percent chance that Kinkel would be released as a result of this legislation.
But the fear is that juvenile defendants sentenced before 2020 could say they should be treated as future defendants would be, if the legislation becomes law.
Lane County District Attorney Patricia Perlow used that argument while testifying against the bill on Wednesday, saying her constituents are still healing from the emotional wounds of the Thurston shooting.
Minifie agrees that the legislation could bring about legal challenges, but said similar challenges were brought about when Measure 11 was implemented, and all were struck down.
The bill also has been attacked as a loophole to get around the will of the voters, who approved Measure 11 by 66 percent in 1994 and defeated a repeal effort in 2000 by a 3-1 margin.
But on the same day that Measure 11 passed so did Measure 10, which allows the legislature to amend bills like Measure 11 with a two-thirds majority. SB 1008 met that threshold in the Senate last week.
Shortly after, there were rumblings that if SB 1008 were to pass, the legislature would only need a simple majority for future Measure 11 reforms. Legislative attorneys have also said that, too, is incorrect.
The perceived misinformation has gotten Williamson riled up. She said it's just the District Attorneys Association fighting dirty because they are used to setting the agenda. She said they are using their power to scare the public with false information.
"It's frustrating," Williamson said. "It just feels like they're so disingenuous and they're stirring up fear."
Reporter Aubrey Wieber: [email protected] or 503-575-1251. Wieber is a reporter for Salem Reporter who works for the Oregon Capital Bureau, a collaboration of EO Media Group, the Pamplin Media Group, and Salem Reporter.
TRY A FREE SAMPLE – You can see for yourself the kind of local news reporting brought to you by the team of professional reporters at Salem Reporter. You can read us for free for 30 days. Signing up is easy and gives you 24/7 access to our reports. Sign up HERE.