The ARCHES Project case worker Ken Houghton, left, and Bob Francis, a volunteer, walk to the homeless camp shortly before 7 a.m. Tuesday. (Troy Brynelson/Salem Reporter)
Josh Lair arrived to a homeless camp near Marion Square Park an hour and a half before sunrise and two hours before police and city workers.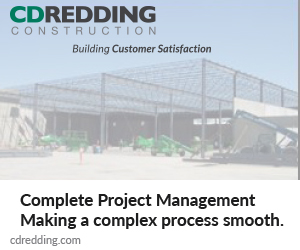 In the dark Tuesday morning Lair prodded residents of the camp, which the city of Salem slated for eviction by 9 a.m. He said he wanted to stir the camp awake before officers, dump trucks and clean-up crews arrived.
"Those folks don't necessarily have alarm clocks and I wanted to make sure there was enough time to nicely wake people up, rather than 'Hey, we're here, it's time to get up and go.' I mean, that's not really nice," he said. "I love those folks. I'm out there every single day because we desire to help."
A week after Salem posted the eviction notice under the bridge — reportedly due to crime, vermin and other violations of the city code, officials said — there were still a handful of residents in tents who packed up their belongings in carts, strollers and wheeled chairs before city officials and police descended.
"It's a little bit chaotic because it's such short notice," said Carlos Marino-Hernandez, a 22-year-old veteran who has lived under the bridge for a few months. "It's a shame because it makes it hard to get on our feet."
(Video by Montana Langford/Special to Salem Reporter)
Staffers from organizations like Northwest Human Services, The ARCHES Project and the Salvation Army joined Lair early in the morning, hoping to talk with residents and encourage them to use their services as needed. Many handed out hand warmers, garbage bags and tarps.
Gloria Russell, whose eviction in November put her in a motel until she had to move under the bridge Jan. 3, said she hoped to find a shelter that would take her and her dog Cuddles.
"I'm hoping we get into a shelter. It's harder to find a place with a dog," she said.
Officers from the Salem Police Department arrived shortly after 8 a.m., followed shortly by workers from the city of Salem's public works department. A dump truck backed in under the bridge at 9 a.m. where any belongings left behind.
While volunteers like Lair started throwing garbage in the back of the truck, the city planned to identify important belongings and keep some of them in case a camp resident left them behind on accident, according to public works spokeswoman Heather Dimke.
It's still unclear how extensive the clean-up will be under the bridge. Concrete picnic tables will be moved, Dimke said. The environmental impacts are unknown and local officials on Monday had to quash recent rumors of a tuberculosis case.
Some residents walked across the street to sit down in front of The ARCHES Project offices, while others scattered to other services. Marino-Hernandez said he would head for the HOAP day center. He said he was hoping to get a new government ID after losing his last one, but after that he wasn't sure.
"Nobody really knows," he said. "You figure it out as you go. Keep on treading."
Have a tip? Contact reporter Troy Brynelson at 503-575-9930, [email protected], or @TroyWB.
Homeless residents pack up belongings as social service providers like Scott Prentice, right, try to help pass on information about programs that are available. The city of Salem evicted the camp Tuesday morning. (Troy Brynelson/Salem Reporter)
A person stands on one of the concrete picnic tables the city of Salem brought in about a year ago. The city evicted the camp Tuesday morning after growing reports of trash, vermin and violence, according to city officials. (Troy Brynelson/Salem Reporter)
Bike parts, clothes, garbage littered the camp Tuesday morning still, less than an hour before the city of Salem and an inmate work crew arrived to start clearing the camp. (Troy Brynelson/Salem Reporter)
Scott Prentice of Northwest Human Services talks to a homeless camp resident in their tent. Prentice was among a handful of workers from various organizations on hand to try and inform residents about services available to them. (Troy Brynelson/Salem Reporter)
Gloria Russell, a homeless camp resident, holds her dog Cuddles on Tuesday morning. Russell has lived at the camp since Jan. 3, but has been homeless since she was evicted in November, she said. (Troy Brynelson/Salem Reporter)
Providers handed out hand warmers, tarps and garbage bags to residents Tuesday morning ahead of the eviction. Temperatures hovered just above freezing. (Troy Brynelson/Salem Reporter)
Refuse on a concrete picnic bench Tuesday morning. (Troy Brynelson/Salem Reporter)
Carlos Marino-Hernandez, 22, right, cleans up part of the camp site where he has lived off and on for months, he said. Marino-Hernandez, a veteran, left the camp to visit the day center HOAP, which is run by Northwest Human Services. (Troy Brynelson/Salem Reporter)
Debris barely contained by barricades near Front Street, under the Marion Street Bridge. (Troy Brynelson/Salem Reporter)
A camp resident who goes by the name Ghost Cat carts her belongings past an officer of the Salem Police Department. She said someone stole her shoes and she would have to walk to the HOAP day center barefoot. (Troy Brynelson/Salem Reporter)
A city of Salem dump truck backed in under the bridge at 9 a.m. Tuesday. Some social service providers, residents, and an inmate work crew would spend the morning picking up things left behind. Heather Dimke, spokeswoman for the city's public works department, said some items will be kept in city possession in case a camp resident left them behind by accident. (Troy Brynelson/Salem Reporter)
Josh Lair, vice president of Be Bold Street Ministry, throws a tarp and other discarded items into the dump truck. Lair was among the first to arrive at 6 a.m. and said the cleanup went better than expected, which he attributed to service providers and police checking in on camp residents daily since the eviction notice was posted a week ago. (Troy Brynelson/Salem Reporter)
Camp residents stand in Marion Square Park, feet away from the homeless encampment that the city of Salem evicted Tuesday. (Troy Brynelson/Salem Reporter)