Harry Fuller, an avid Salem birder and natural history author, explains the genesis for his new book, "Birding Harney County."
In eastern Oregon, Harney County offers wonders, surprises, and things found nowhere else in Oregon.  It is huge —larger than Rhode Island, Delaware and Connecticut combined. Yet its population is less than  8,000, smaller than many towns in the Willamette Valley or a Portland neighborhood.
It is the only place where the black rosy-finch nests in Oregon. Steens Mountain is North America's largest fault block mountain. East of its crest, Steens has a near-vertical drop of 5,000 feet. When full of water, the Malheur Lake basin becomes the largest lake in the state. Yet it is never deep and evaporation reduces the size of every lake and reservoir over Harney's hot, dry summers.
For many birders, Malheur National Wildlife Refuge, Page Springs Campground, Fields Oasis and other habitats in Harney are a must-see every year. Small forested areas in Malheur Basin are noted for attracting migrating species rarely found in Oregon, like Blackburnian warbler and orchard oriole. But the usual migrants and nesting species make Harney a dependably exciting place to bird if you live west of the Cascades crest.  
Most years nesting birds include white pelican and sandhill crane, Franklin's gull and Wilson's phalarope, white-faced ibis and long-billed curlew. Curlews are the largest shorebird in America, breeding in wetlands of the Malheur Basin. Here the showy and demonstrative male bobolinks are at the western edge of their breeding range. Eastern and western kingbirds divide the habitat—dry for the western, riparian for the eastern. When common nighthawks arrive in late May, they snooze on tree limbs or fence rails, in plain sight. The raptor selection includes eagles, prairie falcon, ferruginous and Swainson's hawks. Great horned, short-eared, long-eared, burrowing owls are regulars. The long-eared can be hard to find.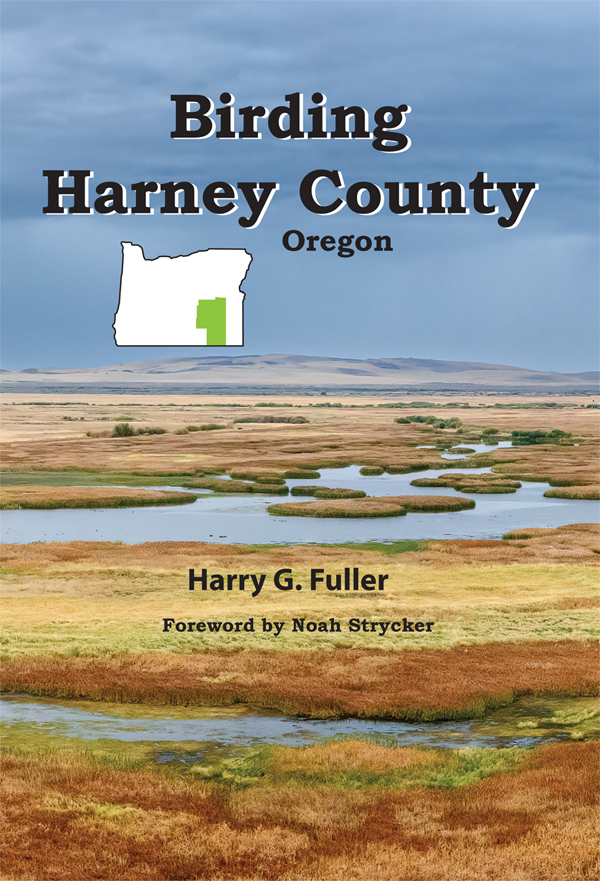 Noah Strycker is a well-known birder and bird author, a native of the Willamette Valley. He has birded widely. In a global big year he recorded over 6,000 species. He regularly leads trips in Arctic and Antarctic.  In the foreword to this book, Strycker writes, "Each year, I return to Harney County.  One magical fall season, I lived as a bird-survey volunteer at Malheur headquarters — my favorite birding destination on the entire planet."
I had lots of help putting this guide together. There are numerous maps to aid navigation, one pointing out the few places you can buy fuel for a non-electric vehicle. 
Book sales go to help support the nonprofit Malheur Field Station which allows visitors to stay on the refuge itself. 
Copies of the book can be purchased at the Field Station; at Wild Birds Unlimited in Salem, Medford, and Corvallis; Northwest Nature in Ashland and the Portland Audubon Store. Or you can order from Amazon.
For information about upcoming Salem Audubon programs and activities, see www.salemaudubon.org, or Salem Audubon's Facebook page.
Harry Fuller is an Oregon birder and natural history author of "Freeway Birding" and the newly-published "Birding Harney County." He is a member of the Salem Audubon Society. Contact him at [email protected] or atowhee.blog. His "Some Fascinating Things About Birds" column appears regularly in Salem Reporter.
SUPPORT OUR WORK – We depend on subscribers for resources to report on Salem with care and depth, fairness and accuracy. Subscribe today to get our daily newsletters and more. Click I want to subscribe!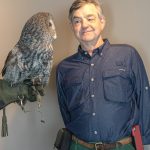 Harry Fuller is an Oregon birder and natural history author of three books: "Freeway Birding," "Great Gray Owls of California, Oregon and Washington," and "San Francisco's Natural History--Sand Dunes to Streetcars." He leads birding trips for the Malheur Field Station. He is a member of the Salem Audubon Society, and leads bird trips locally. Harry has just published a new book, BIrding Harney County.