Dozens of Salem veterans and their families will soon find solace and help with everything from jobs to mental health care at a new affordable housing complex at 685 Court Street.
After a year of construction, 500 people gathered Thursday outside the Courtney Place Veterans Housing complex to celebrate the completion of the building and honor those who worked to make the vision become a reality. 
"This place will serve as a beacon of hope, as a hub for resources, as a place of peace," said the new executive director of the housing complex, Andrew Holbert.
The 34-unit low-income housing complex will have 27 one-bedroom apartments and seven two-bedroom apartments, ranging from 400 to 700 square feet, for local veterans and their families with modest incomes.
Veterans are overrepresented among homeless Oregonians, accounting for about 6% of the state's population, but 10% of homeless people, said Kelly Fitzpatrick, the director of the Oregon Department of Veteran Affairs, in her speech at the event.
The most recent homeless count in Oregon estimated more than 1,400 houseless veterans, Fitzpatrick said.
AJ Klausen, president of the YMCA Veterans Housing Board talked about his experience serving in the Marines.
During a deployment with the mission to regain ground captured by the Taliban, 20 Marines were killed in action. However, since that mission, more Marines Klausen knows have died by suicide than those killed while serving. Combat exposure during deployments can cause many challenges in readjusting to civilian life.
"We may leave the battlefield, but some of us keep fighting the war," said Klausen.
The average suicide rate in 2020, adjusting for population age and sex differences, was 57.3% greater for veterans than for non-veteran U.S. adults, according to the National Suicide Prevention Annual Report.
"When you have your family with you and you can be comfortable in your community, it's not as likely that veterans and Oregonians will feel so desperate," said Sen. Ron Wyden at the event.
The goal of the complex is to bring a broad range of easy-access supports from a community-based approach to address many of the health and housing disparities facing veterans.
Construction is largely complete, but the building is set to open in early 2024 because builders are still waiting on electrical boxes which have been delayed due to supply chain issues.
The $10 million dollar construction project was made possible through state and federal funding. Former Oregon Senate President Peter Courtney, a Salem Democrat, led the charge to secure $9 million from the state. Another $2 million came through federal funding arranged by U.S. Wyden and Jeff Merkley to help cover operational costs for the first years.
The new building replaces an older YMCA apartment building town down in late 2019 to make room for the newly expanded fitness center. Prior to the demolition, the YMCA had offered 18 rental units of housing downtown for 90 years.
Courtney famously lived in the downtown YMCA when first accepted a job in Salem after he got off a Greyhound bus with nowhere to stay.
YMCA leadership had a vision of bringing back housing in some form after tearing down the apartments. The new veteran's housing now bears the name of the YMCA's most famous former tenant: Courtney Place Veterans Housing.
Tim Sinatra, CEO of Family YMCA of Marion and Polk Counties, in his speech at the event, recalled an interaction he had with a woman who was staying at the Tanner Project, a shelter for homeless veterans in Salem. She and her father were both veterans who had been living out of their cars due to her father's costly illness. Her's was one of the many stories behind the inspiration to make this project a reality.
The building will have an on-site team who will connect veterans to community resources such as employment opportunities, basic needs assessments, and connections with health care, said Lana McCoy, the community engagement coordinator at the YMCA
Another unique benefit is that all tenants in the housing will have a free membership to the YMCA across the street.
"Basically, the staff and volunteers of the YMCA will become part of their extended family. Once you've crossed the path of the YMCA, you become family and we meet you where you're at," Sinatra said in his speech at the event.
Each unit comes with a washer and dryer, a kitchen, a small living area, an accessible bathroom, and closets. The building has an elevator for full access to every floor. The complex is owned by the YMCA of Marion and Polk Counties and is run by the Oregon Department of Veterans Affairs.
"This is our statement about what we will give to those who have given so much to us," said Courtney.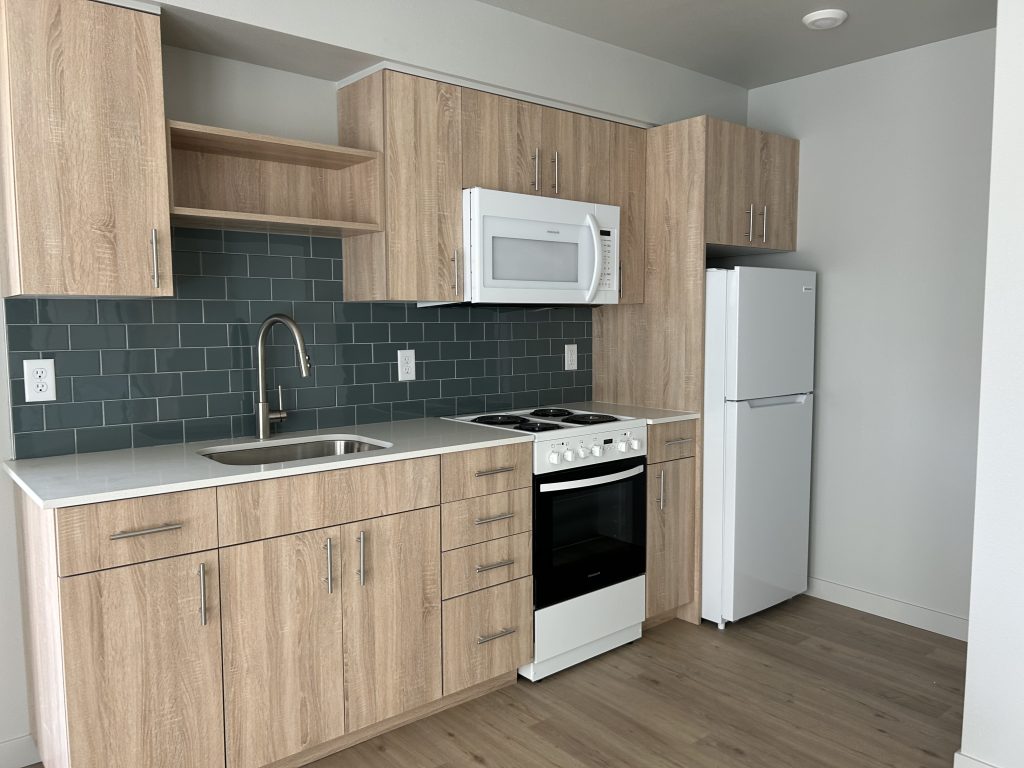 Contact reporter Natalie Sharp: [email protected] or 503-522-6493.
SUPPORT OUR WORK – We depend on subscribers for resources to report on Salem with care and depth, fairness and accuracy. Subscribe today to get our daily newsletters and more. Click I want to subscribe!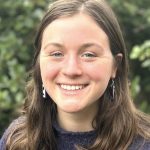 Natalie Sharp is an Oregon State University student working as a reporter for Salem Reporter in summer 2023. She is part of the Snowden internship program at the University of Oregon's School of Communication and Journalism.