This article was updated with more information from Travel Salem.
Thousands can continue to race 70.3 miles across Salem's landscape on land and water as the Ironman race is set to return for the next five years. 
After three years in Salem, Ironman and Travel Salem agreed to a contract to keep the city as the host venue for the race through 2028.
Drawing competitors from around the world, the event has attracted thousands of tourists to Salem and filled local hotels. In 2023, Travel Salem reported the race drew 7,000 spectators and generated $13.5 million in revenue, up from about $10 million last year.
Travel Salem projects the five-year extension will drive nearly $70 million into the local economy, spokesman Anton Cobb said.
For this year's race, roughly 80% of competing athletes traveled from outside of Oregon. This brought over 9,204 hotel room nights and $1.84 million in lodging revenue into the Salem area, he said.
Kara Kuh, Deputy Marketing Officer for Travel Salem, told Salem Reporter ahead of this year's race that the Ironman has consistently sold out every year it has been hosted in Salem. This high demand has left most hotels in the vicinity either fully booked or operating at near-full capacity during the race weekend.
This year the race was on Sunday, July 23. Over 2,500 competitors swam 1.2 miles in the Willamette River, cycled 56 miles to Ankeny National Wildlife Refuge and back, then ran 13.1 miles through Minto Brown Park, starting and ending at Riverfront Park. The total distance, 70.3 miles, is half of a full Ironman race.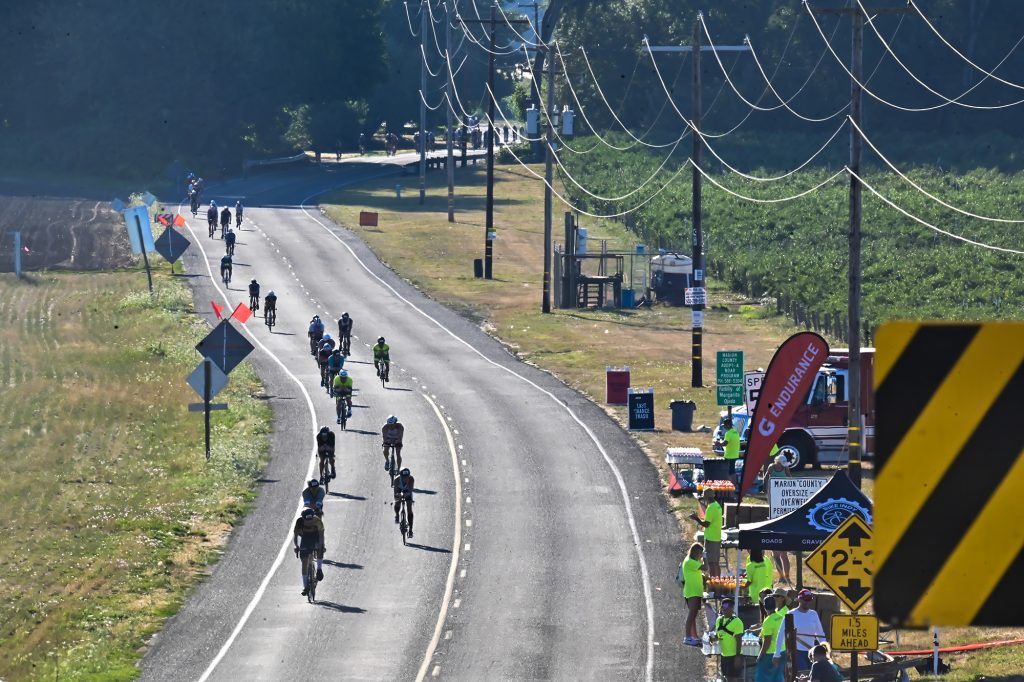 According to the Ironman website, the triathlon has been chosen as the Best Run Course and 3rd Best Race Venue for the 2022 Ironman 70.3 Athletes' Choice Awards, out of 118 events worldwide.
"We are thrilled to continue our partnership with Travel Salem for five more years," said Tim Brosious, the Northwest Regional Director for The IRONMAN Group in a press release Wednesday morning. "The flat and fast course with a swift downriver swim makes it a great event for athletes looking for their next personal best."
Angie Villery, CEO of Travel Salem said in the press release that the tourism organization looks forward to "showcasing our region's natural beauty and premier recreational assets to the visiting athletes and their families each year."
Cobb said they will continue to partner with Ironman to offer information and support to organizers and attendees, showcase local vendors, and market the destination to visitors. 
With Avelo Air bringing back commercial air service to Salem Municipal Airport starting in October, Travel Salem plans to market direct access to the Ironman from Los Angeles and Las Vegas. 
In the years to come, they plan to accommodate for the growing race by providing direction to local food, beverage, and retail businesses to expect increased visitation during the weekend, and working with them to adjust hours of operation. 
They "encouraged downtown businesses to consider opening Sunday morning for hungry race day athletes and their families," Cobb said in an email.
Next year's Ironman race is scheduled for Sunday, July 21, 2024, and registration will open on Aug. 30, 2023. More information on the race is available on the IRONMAN 70.3 website.
Contact reporter Natalie Sharp: [email protected] or 503-522-6493.
SUPPORT OUR WORK – We depend on subscribers for resources to report on Salem with care and depth, fairness and accuracy. Subscribe today to get our daily newsletters and more. Click I want to subscribe!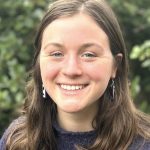 Natalie Sharp is an Oregon State University student working as a reporter for Salem Reporter in summer 2023. She is part of the Snowden internship program at the University of Oregon's School of Communication and Journalism.