One of Salem's largest shelters for homeless women is set to nearly triple its capacity by the end of the year.
Renovations are underway at SafeSleep United, a low-barrier, non-denominational overnight shelter for women, which is in its third year of operation. The expansion will allow them to shelter 50 women, up from the current 19.
"It will be amazing to meet more women where they are at," said Lynelle Wilcox, the shelter's program manager.
The shelter is run by United Way of the Mid-Willamette Valley and first opened its doors on Dec. 15, 2019, at Inside Out Ministries, a Seventh-Day Adventist church on Northeast Front Street. The shelter is open daily from 6 p.m. to 7:15 a.m.
On May 1, 2023, the church closed for renovations to begin. The shelter was able to move to a temporary location at Saint Mark Lutheran Church on Northeast Marion Street where they now have space to shelter 17 women and children while the building undergoes construction.
The renovation was made possible by a $300,000 grant from the city of Salem as a part of their Covid relief fund and $620,000 from Gov. Tina Kotek's emergency order in their effort to expand services and shelter for women.
Current renovation plans have them on track to open the new shelter by December 2023.
Wilcox said that it was in their plans from the beginning to eventually expand the space to be able to shelter more women.
Since the shelter opened three years ago she has also seen an increase in need. She said she went from taking a few calls a day from women in need of shelter to 20 calls a day.
"It's almost unmanageable," said Wilcox.
She said some of the increased need has come from elderly women on a fixed income who experienced one rent increase that has left them without housing. They are also seeing more transgender women whose families kicked them out.
The staff at the shelter have also heard so many stories of women living on the street who have experienced rape, assault and sex trafficking.
"We know how dangerous it is," she said.
Wilcox shared a story of one woman who started to do meth so she could stay awake at night and protect herself from these threats. She hopes the shelter expansion will "give more women the opportunity to sleep safely."
The majority of their intake is from partner organization referrals, word of mouth, from a waitlist or triage of someone fleeing a domestic violence situation.
As a low-barrier shelter, they welcome people with pets or kids and without needing to be clean, sober, or employed. The shelter has a 30-day no questions asked policy and beyond that they offer a longer-stay option for women committed to reaching goals to move forward.
The average stay at the shelter is 48 days, but people stay anywhere from a single night to a year, said Wilcox.
When they first are admitted to the shelter they fill out an in-depth intake form that helps the staff assess what resources they can connect people with. That might mean getting a phone, identification, birth certificate, mailbox or a shower, or help with services like job preparation or recovery.
When the women come to the shelter in the evening they are offered cozy pajamas and a warm meal.
The shelter has recently increased its staff from five to seven people to help gear up for the expansion. Wilcox predicts they will need to hire two more employees when the time comes to have the fully operational 50-person shelter.
The original shelter space was an old office connected to the church where they converted several small rooms to fit a few beds. They were operating with one single-stall bathroom, a small kitchen and dining space that could seat a maximum of six people.
The renovations will knock down all the office walls to open up the space for more beds. There will be a cut-out in the kitchen to make dining more accessible, a larger dining room, laundry, a shower and a three-stall bathroom.
The church's half of the building is also adding a three-stall bathroom on the other side, so when the church is not open, the shelter will have access to six toilets. Wilcox said she was really excited about this development because the old system left women waiting with their legs crossed in long lines to use the bathroom.
"It's almost humiliating," she said.
The new space will also have a hot room in the entrance where guests can put their stuff during intake to kill any bugs that could have been in there to help maintain a clean space.
Once the new shelter is up and running they plan to open gradually. Wilcox said they will start by transitioning women staying at the temporary shelter location to the new space and slowly fill it in small increments.
Before their renovations, Wilcox had been in contact with JD Health and Wellness to see about getting counseling services in a few times a week and they were very receptive. Once back in the newly renovated space, they hope to reconnect and make that a reality.
SafeSleep United's annual budget is $210,000 which comes from United Way donations and their community partners. Rhonda Wolf, United Way CEO, said they are working on fundraisers to grow this budget for the shelter expansion. 
SafeSleep is always accepting donations through United Way to put towards beds, hiring new staff and other supplies to get the new space ready. 
Contact reporter Natalie Sharp: [email protected] or 503-522-6493.
SUPPORT OUR WORK – We depend on subscribers for resources to report on Salem with care and depth, fairness and accuracy. Subscribe today to get our daily newsletters and more. Click I want to subscribe!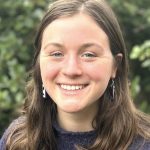 Natalie Sharp is an Oregon State University student working as a reporter for Salem Reporter in summer 2023. She is part of the Snowden internship program at the University of Oregon's School of Communication and Journalism.