Salem is poised to get an improved community center, help for mobile food pantries and support for local theaters as the Legislature wraps up its work for the session.
The so-called "Christmas Tree bill," an end-of-session tradition funding special projects around the state, includes millions for projects in Salem and at the Capitol. It's typically worked out by lawmakers behind closed doors.
The list of funded projects still needs to be approved by the Joint Ways and Means Committee, which meets Tuesday afternoon, and the House and Senate.
It's possible additional projects would be added before those votes, but it's unlikely a project would get removed, said Rep. Paul Evans, a Monmouth Democrat who sits on the committee.
A separate bill outlining projects to be paid with state bonds also includes renovations to several buildings in Salem, including at Chemeketa Community College. That bill also requires a Ways and Means Committee vote, followed by the House and Senate.
"I think the Salem area did pretty well given that Peter Courtney isn't here any more," Evans said, referring to the Salem Democrat who retired as Senate president at the end of 2022 after 20 years in the role, and was often able to secure funding for Salem priorities.
"I don't know that we have that pull yet as a Salem delegation but I think that list shows we've been trying to work on many different fronts," he said.
Here's where state money will flow in Salem:
A new west Salem preschool
•$1.85 million is allocated to the city for renovations at ARCHES and the Wallace Early Learning Center.
The Wallace Early Learning Center, owned by the Mid-Willamette Valley Community Action Agency, is a new Head Start site to provide free preschool in west Salem.
It was supposed to open last fall, but was delayed by a longer design timeline, city permitting and zone changes, said Eva Pignotti, who runs the agency's Head Start programs. The money will help fund building renovations to allow the preschool to open in the fall of 2023 with two classrooms, serving 17 students in a full-day program and 34 in a half-day program.
That project will cost about $400,000, said Jimmy Jones, the agency's executive director.
The remainder of the money will go toward renovations at the ARCHES Lodge, a homeless shelter that opened earlier this year in a former motel and has space for about 100 people. Jones said the renovations would improve accessibility for people with disabilities and make the facility nicer.
Vietnam Memorial
•$1 million will go to the Vietnam War Memorial Fund for a memorial to be built on the grounds of the Oregon State Capitol. According to a May 1 letter from the fund to the Legislature, a groundbreaking for the $4 million project is expected in November.
The memorial would align with the existing World War II Memorial, and include a sculpture, benches and a monument with black granite columns listing the names of Oregonians who died in Vietnam alongside their hometowns. One column will honor those who came back home suffering from post-traumatic stress disorder, parasites and Agent Orange, according to the letter.
Community services
•$1.025 million for Marion Polk Food Share for mobile pantries. Rick Gaupo, the food share's CEO, said the money will allow them to sustain a higher demand for services that they've seen as pandemic social safety net programs intended to help families weather the economic impacts of Covid have been rolled back or ended.
Gaupo said the need for help with food increased substantially in February 2023 when families stopped receiving extra emergency food benefits through the Supplemental Nutritional Assistance Program, also called food stamps. "Those SNAP benefits didn't go away from a reduction in need," Gaupo said.
•$2 million will go to Polk County for a mental health treatment and crisis center.
•$450,000 will go to the East Salem Community Center, located at 1850 45th Ave. N.E., for the El Campo Community Soccer Field. The center is also getting $175,000 to replace its HVAC system.
Salem schools
•$1 million is allocated for the Willamette Career Academy, which has programs for careers in cosmetology, construction, manufacturing, health and technology, serving high school students from a dozen school districts around Salem. The school is operated by the Willamette Education Service District, and is located at 1200 Lancaster Dr N.E.
•$3.55 million is set aside for capital improvements for the Oregon School for the Deaf, which serves students from around the state in Salem.
Salem streetcar plans
•$250,000 is for Cherriots to study building a streetcar system between west Salem and downtown.

The vision of the streetcar, originally introduced in a bill by Rep. Tom Andersen, would be to ease traffic congestion and spur business and housing development near the line.
Arts in Salem
• The Elsinore Theatre, located at 170 High St. S.E., will get $109,368.
•The Pentacle Theatre at 324 52nd Ave. N.W. will get a $14,290 boost.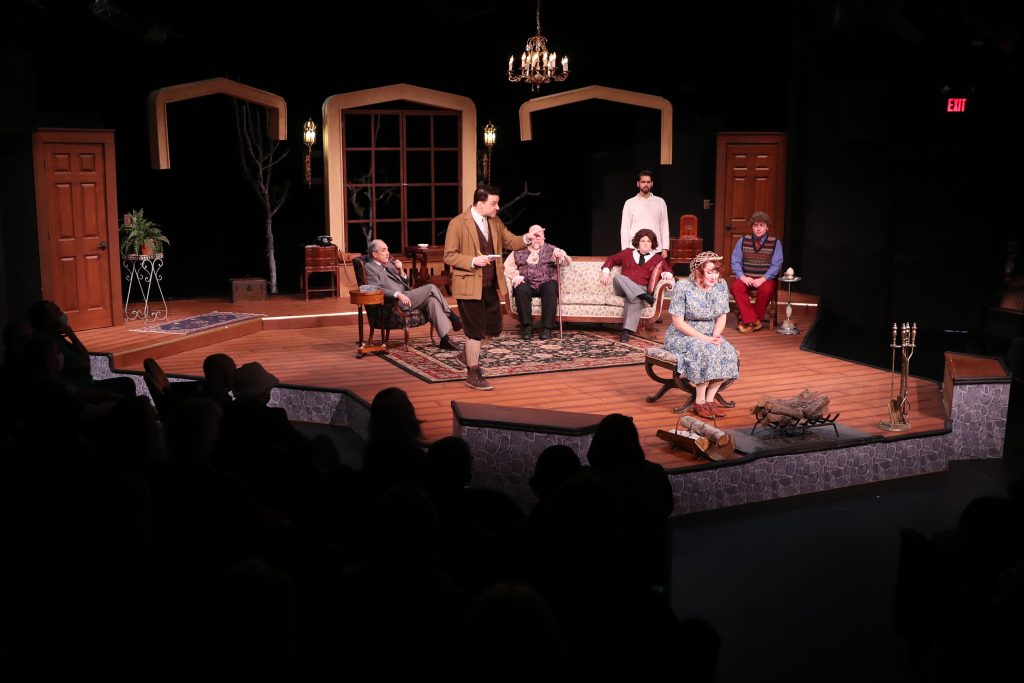 Building renovations
Chemeketa Community College will get $8.1 million to remodel Building 7 on the Salem campus. It houses gym and physical education classrooms.
The Oregon Military Department's Salem-Owen Summer building, located at 1776 Militia Way S.E., will get $5.6 million for seismic improvements, and $3 million for renovations and upkeep.
The State Forestry Department will get $1.2 million for improvements to its hangar at the Salem Municipal Airport.
Contact reporter Rachel Alexander: [email protected] or 503-575-1241. Contact reporter Abbey McDonald: [email protected] or 503-704-0355.
JUST THE FACTS, FOR SALEM – We report on your community with care and depth, fairness and accuracy. Get local news that matters to you. Subscribe to Salem Reporter. Click I want to subscribe!