As a walkout led by Senate Republicans drags on, delays threaten bills which impact the lives of Salemites. Stalled bills would, if passed, help put more nurses in Salem Hospital, make it easier to change speed limits on neighborhood streets and support local addiction treatment services.

Salem Reporter asked local legislators, county officials, health care providers, educators and social service providers to highlight at-risk bills which have bipartisan support and are awaiting Senate action to become law. Here are some they highlighted.
READ MORE: Bills to help Salemites with addiction, nurse licensing, housing stalled as walkout drags on
Help with statewide nursing shortage
Several bills would help put more nurses in Salem Hospital, addressing a yearslong nursing shortage highlighted during the pandemic.
One with bipartisan support, SB 523, would allow community colleges like Chemeketa to offer a Bachelor of Science in nursing, which would make the profession more accessible and affordable.
In a February 28 letter submitted to the Senate Committee on Education, Salem Health's Chief Nursing Officer, Sarah Horn, said that they started 2023 with over 600 vacancies, 75% of them for nurses.
"As our population is aging and has more complex needs, expanding the number of educational opportunities for future care-givers is the most important thing we can do to grow the health care workforce and meet the needs of our communities," she said.
The bill passed both the House and Senate unanimously, but needs to return to the Senate for a concurrence vote because of minor technical changes made in the House.
Honor a Salem community leader
Willie Richardson, who died in January, became the first Black person to serve on the Salem-Keizer School Board when elected in 1987. She also owned a beloved local hat shop on Southeast Ferry Street for decades, and was one of the founding members of Oregon Black Pioneers, a group that seeks to tell the historic impact of the Black community across the state.
The house passed Concurrent Resolution 26, sponsored by Rep. Andersen, which honored and celebrated her community activism and work. He described Richardson as a personal friend.
The House presented the family with a plaque, which Andersen said moved some to tears.
"But it won't be recognized by everybody unless the Senate does it," he said.
Discharge of state hospital patients
A bill with bipartisan support would require that when judges dismiss criminal charges against people committed to the Oregon State Hospital, the defendant is then taken back to the county where they were charged. HB 2405 passed the House with bipartisan support and awaits a vote on the Senate floor.
Rep. Ed Diehl, R-Stayton, brought the bill forward after a case was dismissed in Lane County, and the state hospital released the patient out the door onto Center Street in Salem.
"It's really designed to remedy the problem of people in need of services and support being released untreated and unhealthy into a singular community that does not have resources to manage those numbers from across the state sans any family or community ties," Marion County District Attorney Paige Clarkson said of the bill.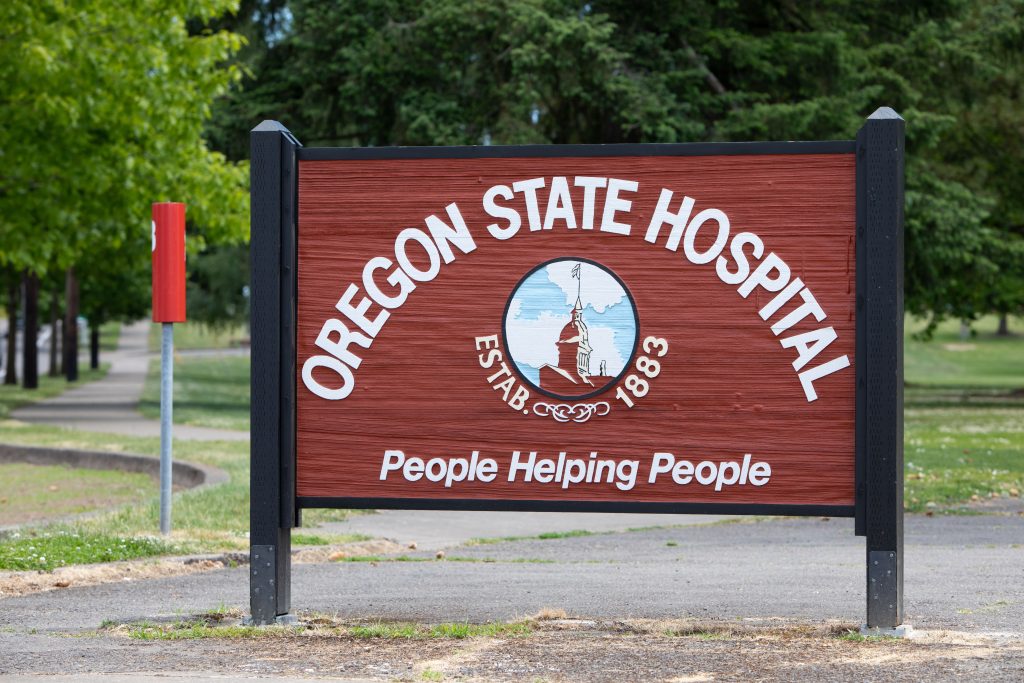 Remove a financial burden for local Gold Star Families
When Gold Star Families select a spot for a Fallen Hero roadside memorial to honor their loved one, the family is asked to pay for the sign.
HB 3001, which passed through the House Ways and Means Committee and is scheduled for readings next week, would cover the fee for them.
Rep. Paul Evans, a Monmouth Democrat, is a sponsor of the bill. He said he wants to see it reach Gov. Tina Kotek's desk.
"Gold Star families, there's not many of them, but they've given everything they have to give," Evans said.
Faster response to speed limit change requests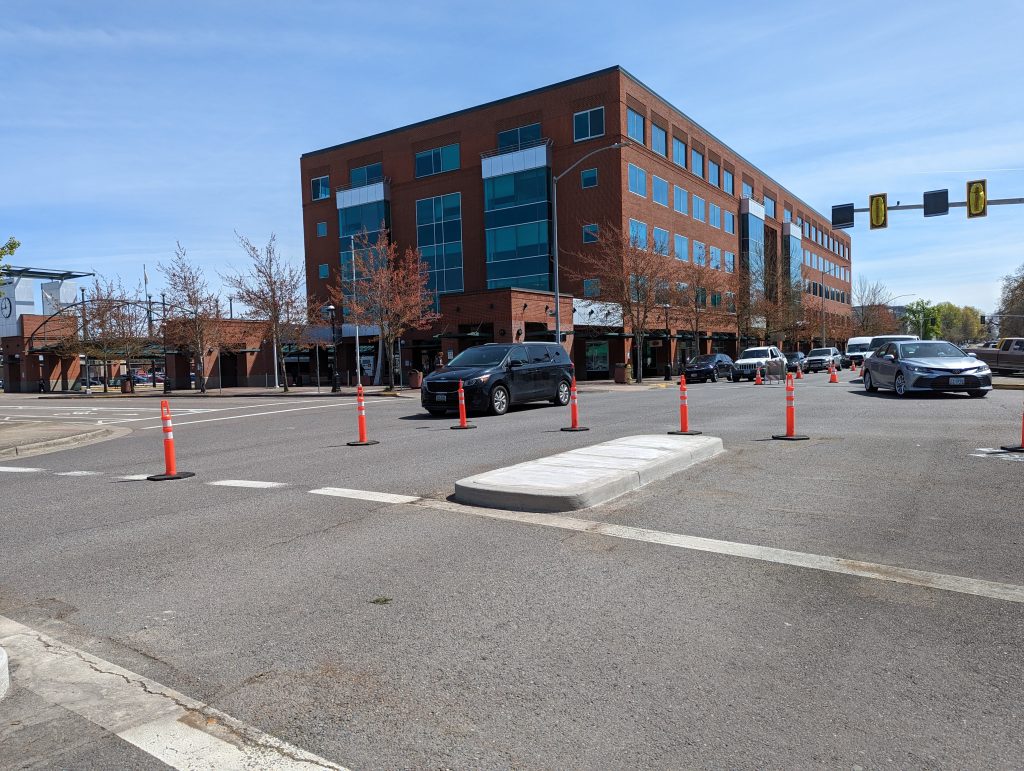 If someone in Salem wants the speed limit on their street changed, they face a long and arduous process to get it done, and it requires approval by the state Department of Transportation.
"Marion County has capable traffic engineers, they have a capable public works road department that they are able to do the same sort of surveys that the state does in order to change speed limits," said Rep. Tom Andersen, D-Salem who sponsors HB 3188 along with Rep. Tracy Cramer, R-Gervais, and Rep. Kevin Mannix, R-Salem.
The bill would allow Marion County to process requests for speed limit changes, which would get it done faster, Andersen said, which Multnomah and Clackamas counties already have the ability to do.
The bill passed the house on May 4, and is awaiting a first reading in the Senate.
Make addiction treatment funding easier to get
Oregon voters in 2020 decriminalized possession of small amount of drugs, while directing the state to use more marijuana tax revenue for addiction treatment. But the rollout of Measure 110 was plagued by inefficiencies and bureaucratic delays at the Oregon Health Authority, which was slow to get money out the door to local service providers.
HB 2513 would fix some of the issues that stalled grants and require evaluations to assess the effectiveness of local organizations receiving state money for addiction treatment.
"Oregon is really struggling with addiction rates: both a high percentage of people with addiction and a really low ability to access treatment," said Tim Murphy, CEO of Bridgeway Recovery Services, a Salem nonprofit addiction treatment provider.
It passed the House with bipartisan support and now awaits Senate floor vote.
Penalties for fentanyl possession
Another bipartisan bill that would increase penalties for possessing certain amounts of fentanyl passed unanimously in the House and is awaiting a Senate vote.
HB 2645 would make possession of fentanyl punishable by up to a year of imprisonment, a $6,250 fine or both. The bill would also allow prosecutors to charge delivery of fentanyl as a commercial drug offense in some circumstances, and would raise its crime level for sentencing guidelines.
Fentanyl is up to 50 times stronger than heroin and 100 times stronger than morphine. Polk County Commissioner Jeremy Gordon said the proposed legislation is needed to give law enforcement more options to address the synthetic opioid crisis and disrupt fentanyl trafficking.
"This is an obvious need given the explosion of fentanyl and the dangerous consequences. Law enforcement needs some teeth to intervene," said Marion County District Attorney Paige Clarkson said.
Managing Editor Rachel Alexander contributed reporting.
RELATED COVERAGE:
Bills to help Salemites with addiction, nurse licensing, housing stalled as walkout drags on
Contact reporter Abbey McDonald: [email protected] or 503-704-0355.
Contact reporter Ardeshir Tabrizian: [email protected] or 503-929-3053.
JUST THE FACTS, FOR SALEM – We report on your community with care and depth, fairness and accuracy. Get local news that matters to you. Subscribe to Salem Reporter. Click I want to subscribe!