Mariam Aryan never expected to live in Salem.
Her family had lived in Syria when their lives were upended as the Battle of Aleppo broke out in 2012, eventually killing 31,000 residents and leveling over one third of the city of 2 million.
At first, they believed the war would be over within weeks, but then a bomb destroyed an apartment building nearby, shattering their windows and killing their infant daughter.
The family of six fled to outlying Syrian cities, but eventually they realized nowhere in the country was safe. In 2013, they left their home country for Turkey. Since leaving, they've had no contact with neighbors in Aleppo, so they have no idea if the neighborhood where they lived is still standing.
Aryan, 37, is now a culinary institution, operating the popular Syrian Kitchen restaurant at Fork Forty Food Hall after getting her start at the Salem Saturday Market.
"When customers are happy after buying from us, then I am happy too," Aryan said.
After fleeing to Turkey, the family still intended to return to Syria, but concluded after a year in exile they needed to find a safe home away from their country.
"No matter how much you study in Turkey, you will never have the same rights as Turkish people, whether it's educational or in day-to-day life," Aryan explained, speaking with her children acting as interpreters.
Because of rich educational opportunities for her four children, Canada and the U.S. seemed the best options, and in 2015 they were granted refugee status from the U.S. Department of State.
The family learned Oregon was to become their home only four weeks before their arrival. They emigrated in 2016 with Aryan's sister's family, leaving behind her mother, six brothers and four sisters.
"We didn't care whether it was Canada or the United States – we just hoped for the best. For us, it was all about education," Ayran said.
When they learned the Portland airport was the final destination of their air itinerary, they assumed they'd be living in Portland. After about 24 hours of travel from Istanbul, their flight arrived late at night.
"When we got off the plane, there was a big group of people from Salem for Refugees who gave us flowers. They were holding posters in English that we couldn't read, but there was one that said 'Hi' in Arabic, so we were incredibly happy to be here and felt welcomed as well," Ayran said.
They were driven to a rental house, where they ate a meal prepared by Salem for Refugees.
"The refrigerator was full, there were toys for the kids and working TVs. We collapsed after dinner, relieved to have made it safely to our new home," Aryan said.
Every refugee family needs to learn to survive financially, and for Aryan it was her culinary skills that paved the way to financial security. For three years before leaving Aleppo, she processed various cuts of meat and sold them to neighbors and friends.
In Turkey she had a small, but successful restaurant which featured Syrian-style barbecue meals. She wanted a larger restaurant, but the Turkish government refused licenses for larger scale operations to non-citizens.
When she settled in Salem, she frequently cooked for friends and Salem for Refugees volunteers. In late 2021, she opened the Syrian Kitchen at Fork Forty, a venue with walk-up restaurant counters sharing a common space downtown at 440 State St.
The restaurant features typical Syrian dishes, including enormous shawarma sandwiches (thinly sliced roast meat served with a delectable sauce and vegetables inside of pita), baba ganoush (finely chopped roasted eggplant with olive oil, lemon juice, spices and tahini), falafel, hummus and home-made baklava.
Today the Aryan family includes Mariam and her four children: Doaa, 20, a sophomore at Chemeketa Community College; Israa, 17, and Mohamed, 15, students at McKay High School; and Rawan, a sixth grader at Waldo Middle School.
When they arrived in 2016, none of the family members spoke a word of English. Now, all four children are fluent speakers, and their mother speaks well enough to serve her customers at Fork Forty. Aryan attended English classes at Chemeketa and Mohamad says he learned English from the Duolingo app and at school.
All the children help out at the restaurant and two are on the payroll, which is managed by Mohamad. The family also operates a stall at Salem Saturday Market.
Work schedules permitting, the family worships at the Salem Islamic Center. They haven't met any other Syrian families living in Oregon, but there are members from Arabic speaking countries who attend the mosque.
With all of them helping out in the family business, there is little time for recreation. The girls enjoy movies. When he doesn't have homework, Mohamad works at the restaurant after school, often returning home after 9 p.m. When he doesn't have to work after school, he visits the YMCA to work out in the gym and swim.
All the Aryan family members are happy to be living in Salem. Asked if they have ever had been subjected to anti-immigrant or anti-Muslim hate, Doaa said that several years ago while walking alone in a grocery store, when a customer saw the teen wearing her hijab, he yelled an epithet she didn't understand. Another sister was waiting in a parked car when a stranger saw her and raised his middle finger.
Their mother said, "Salem is full of really nice people. I've never had any bad feelings or felt any discrimination. So many good people have helped us out, especially when I was making plans to open the restaurant."
All aspire to United States citizenship, and Doaa is now eligible to apply. Both Doaa and Israa hope to become nurses, and Doaa is nearing completion of the certified nursing assistant program at Chemeketa.
Mohamad aspires to work in business or a technology-related field. Aryan's goal remains for all her children to obtain a first-rate education, and she hopes one day to be able to afford to buy her own home.
Salem's citizens can meet the family at their restaurant, open Monday-Saturday 11 a.m. to 9 p.m., or visit their booth at the Salem Saturday Market.
STORY TIP OR IDEA? Send an email to Salem Reporter's news team: [email protected].
JUST THE FACTS, FOR SALEM – We report on your community with care and depth, fairness and accuracy. Get local news that matters to you. Subscribe to Salem Reporter. Click I want to subscribe!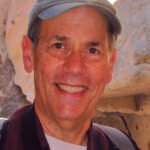 Eric Schuman of Salem is a retired physician associate whose interests include pet therapy and photography.