Salem has seen a boom in apartment construction and new development downtown, with several major projects underway that would dramatically expand the stock of available housing.
Several other planned or in-progress downtown developments would add new stores, restaurants or other amenities to the city's center.
Since last July, city planners have issued building permits for 38 new multifamily building projects, totalling 685 apartments under construction, according to data provided to Salem Reporter.
Downtown Salem has also transformed in recent years from a shopping district that largely shuts down at night to an all-hours neighborhood in its own right, with more Salemites choosing to live close to Riverfront Park.
Planning data shows the number of new apartments built citywide has increased substantially over the past five years. The construction boom comes as Oregon and Salem face a housing crisis, with vacancy rates low and rental costs climbing.
With so many buildings taking shape or getting new life, here's a guide to what's new and what's under construction in and near downtown.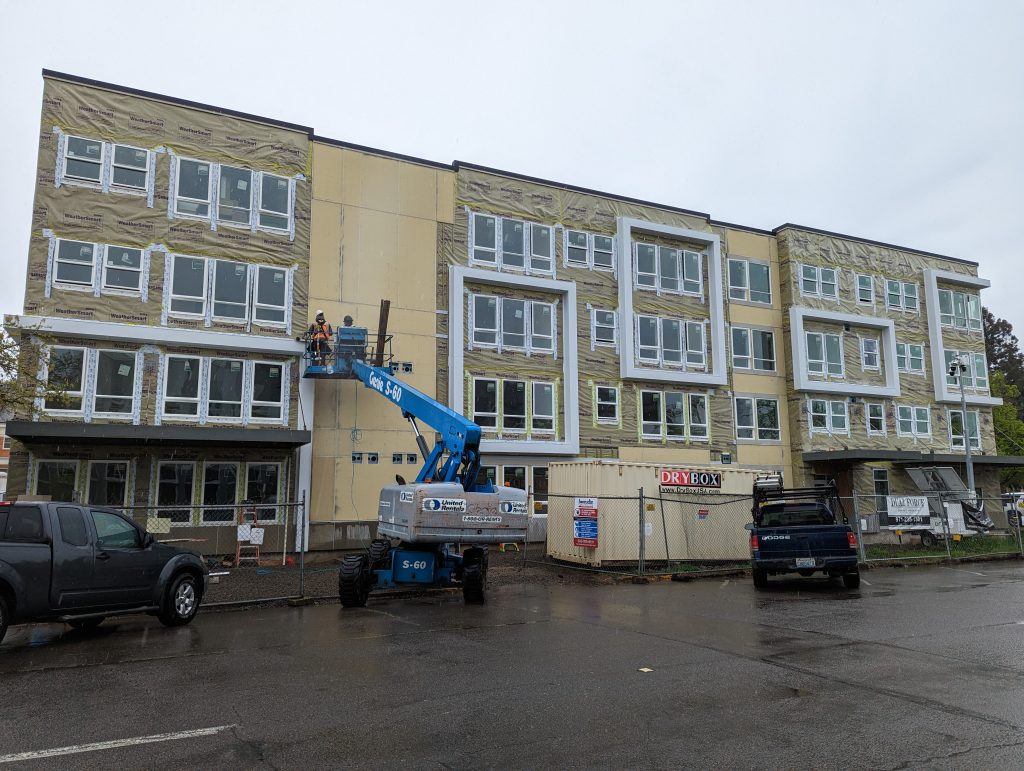 Courtney Place
Location: 220 Cottage St. N.E.
Number of apartments: 34
Expected completion: Building complete July 2023; move-in ready around January 2024
Cost: $9.5 million, including $6 million in state funding and $2 million in federal funding
The four-story building will house veterans in one and two-bedroom apartments. It's a YMCA project to replace housing torn down in 2019 for the construction of a new fitness center.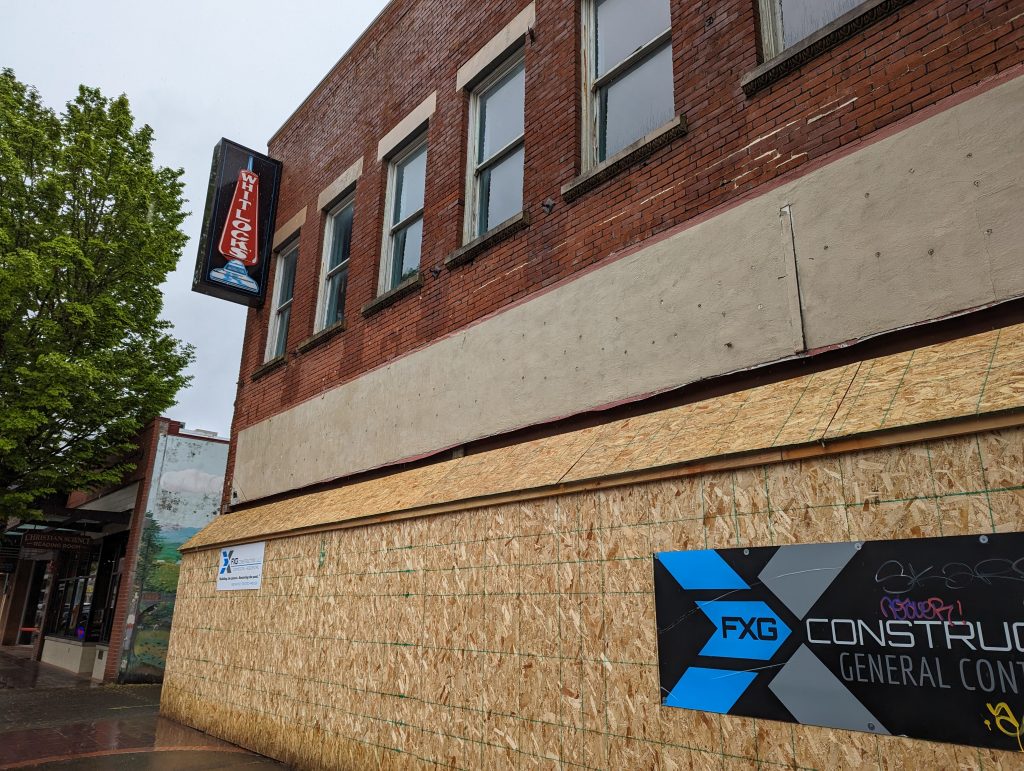 New New Wexford (former Whitlock building)
Location: 455 Court St. N.E.
Number of apartments: 8, a mix of studio, 1-bedroom and 2-bedroom
Expected completion: Late 2023
Cost: $2.1 million building purchase; ~$2.8 million in renovations
The renovation of the former vacuum and sewing store is underway, led by the developer behind Fork Forty Food Hall. Charles Weathers plans to turn the ground floor into a combination laundromat/bar and a "fancy dress shop." The basement will have a comedy club and performing arts space, with apartments going in upstairs.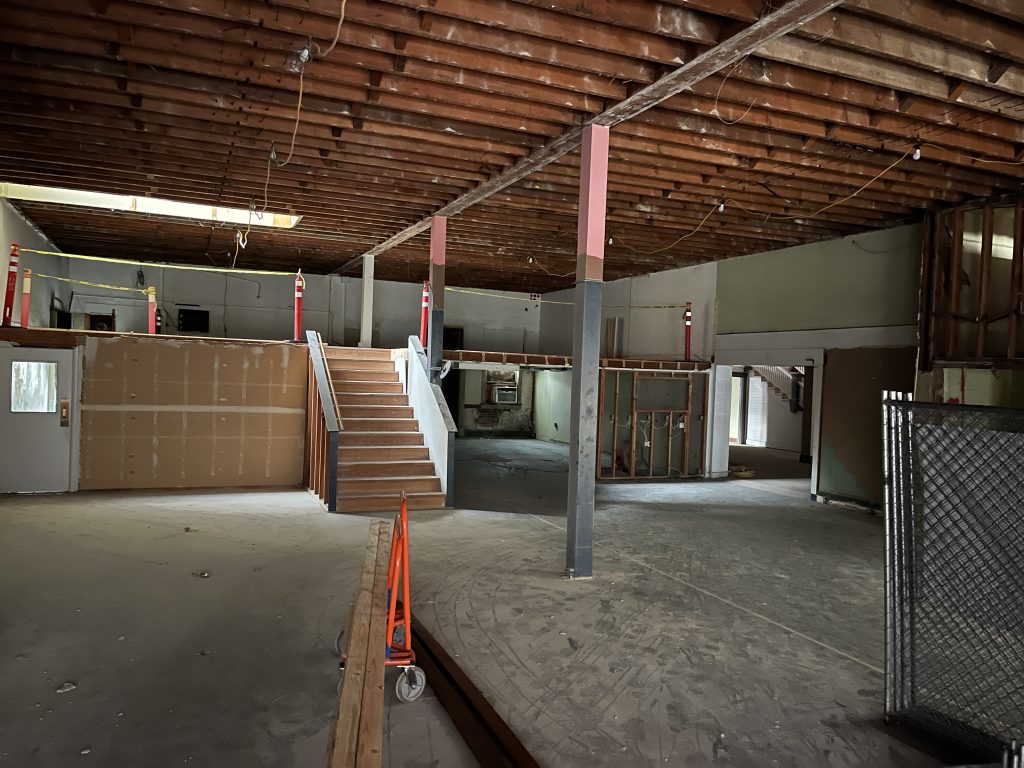 Weathers has christened the building the "New New Wexford."
"The eastern half was originally the Wexford theater and when it burned down just a few years after construction, the owner vowed to rebuild "the NEW Wexford." So this is a nod to that part of the story," he said in an email.
Demolition has been completed on the interior and Weathers said he's awaiting construction permits, which he expects "any day now." He said he hopes to finish work by the end of the year.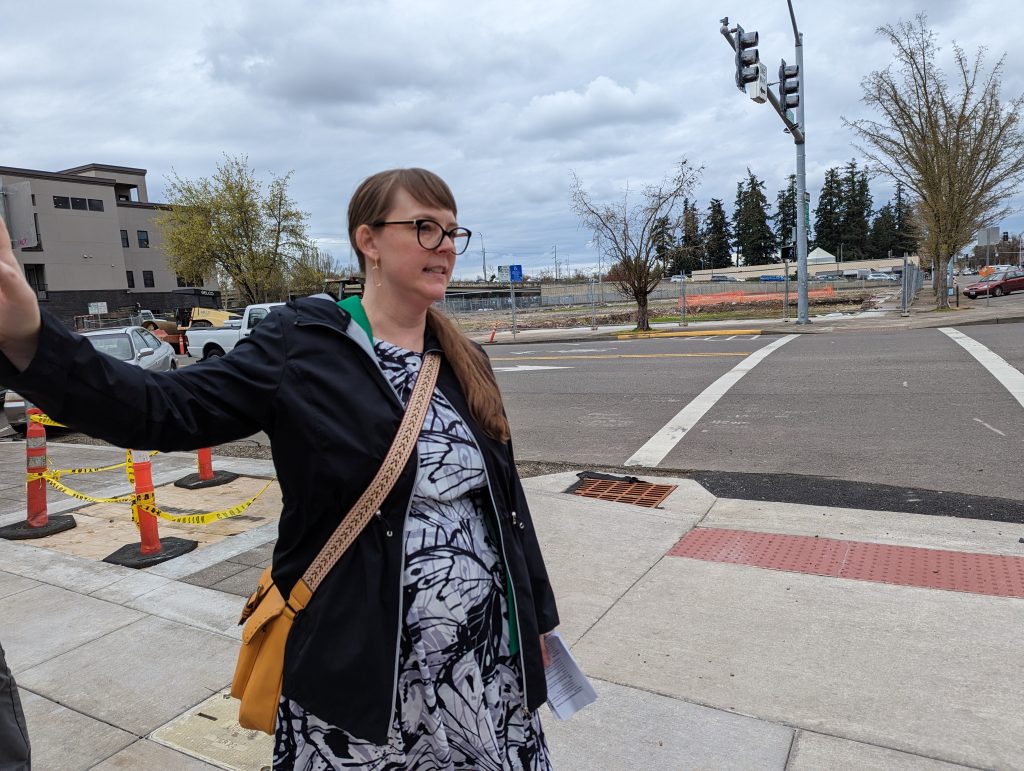 Former UGM and Saffron block
Location: The block bounded by Northeast Commercial, Chemeketa, Front and Center streets.
There's no set project for this city-owned block yet, but it's ready to be redeveloped in the coming years.
The block formerly housed the Union Gospel Mission, Saffron Supply Co. and several other retail businesses. The city has been purchasing lots on the block for years.
Downtown revitalization manager Sheri Wahrgren said the city hasn't yet issued a request for proposals from developers for the block, but intends to do so soon. The city will require affordable housing be part of the plan, but is otherwise leaving it open to see what vision developers might have for the property.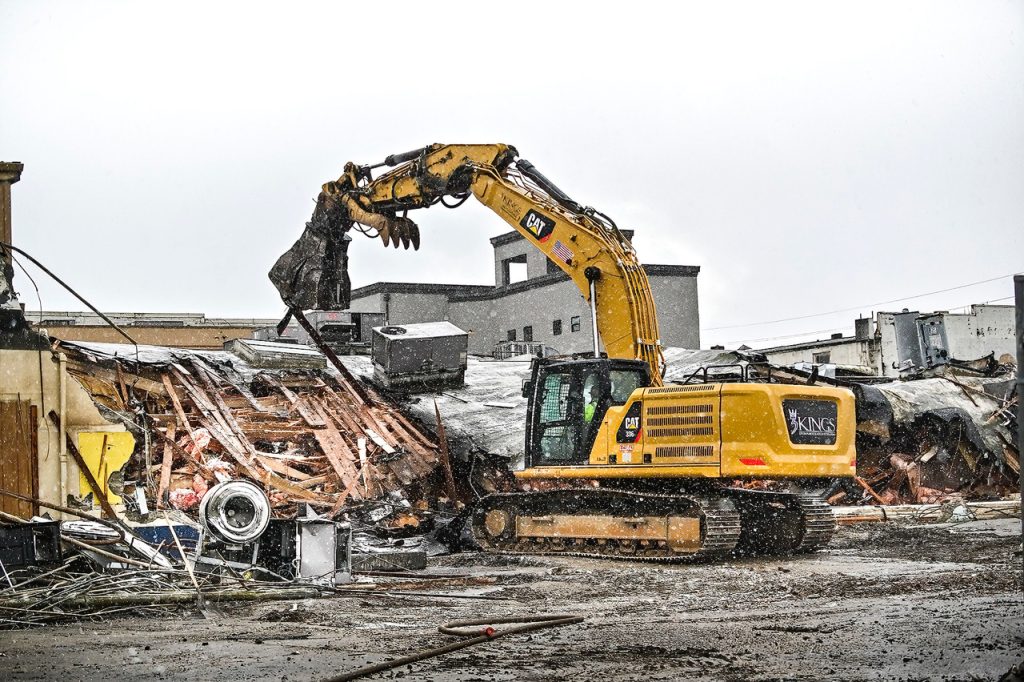 Hope Plaza
Location: 450 Church St N.E.
Number of apartments: 20
Expected completion: June 2024
Cost: $13.6 million, including $7.5 million in state lottery bonds and $2 million federal funding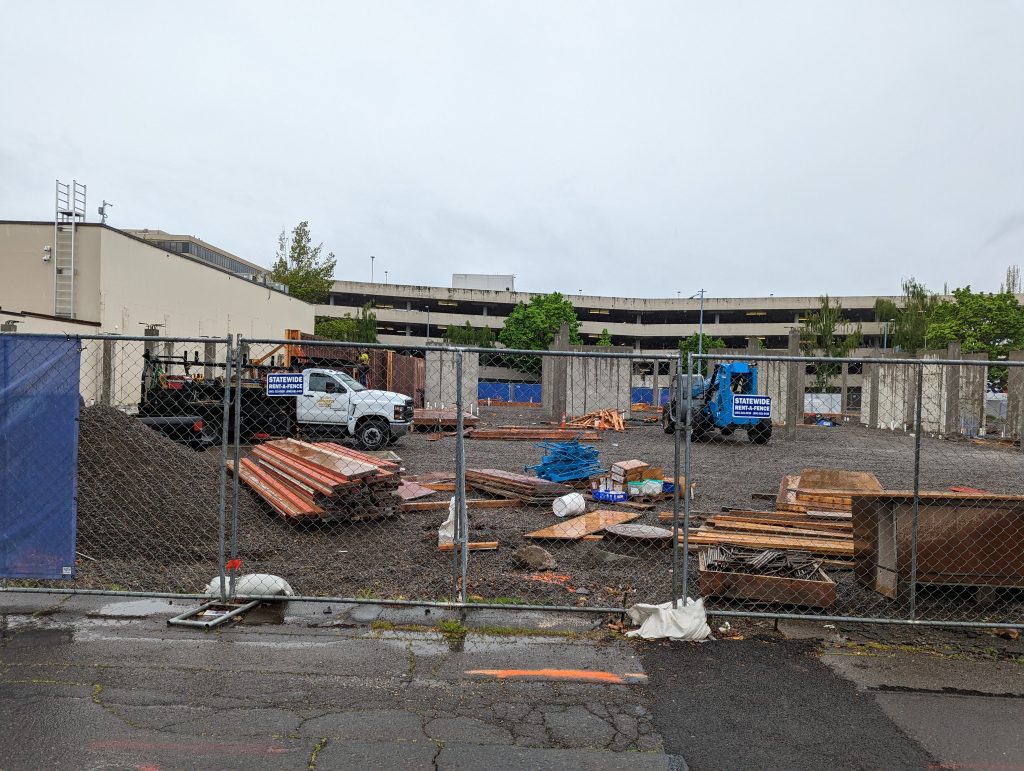 The housing project, adjacent to the Center for Hope and Safety offices, will provide long-term housing for domestic violence survivors served by the organization. The three-story building will include businesses on the ground floor who will partner with the center to provide job training or services to the survivors living above, said Jayne Downing, the Center's executive director.
The foundation and underground infrastructure are complete and the ground floor concrete slab will be in place by the end of May, Downing said.
Rivenwood apartments
Location: 420 Center St. N.E.
Number of apartments: 157, including 10 affordable
Expected completion: Spring 2024
Housing is going up on the site of Salem's former Nordstrom, which was sold to Deacon Development in 2019 after the store closed in 2018.
The Nordstrom was demolished in the summer of 2022, including the skybridge connecting the building to Salem Center across Northeast Center Street.
The five-story building will be all apartments, including on the ground floor, with no retail. The developer is calling the building "Rivenwood," Mayor Chris Hoy told Salem Reporter.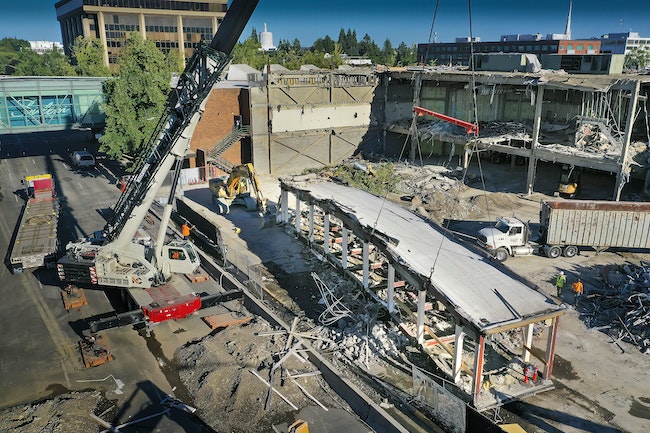 Former JC Penney
Location: 305 Liberty St. N.E.
The empty retail space sold to Lindquist Development Company in 2021 for $2.9 million. At the time, the developer planned to remodel the interior and lease smaller retail spaces.
Wahrgren said the brokers had a lease fall through for the ground floor of the building, and she's unaware of any other leasing activity. City records show a January application for a building permit for interior framing of a common area on the building's first floor is under review.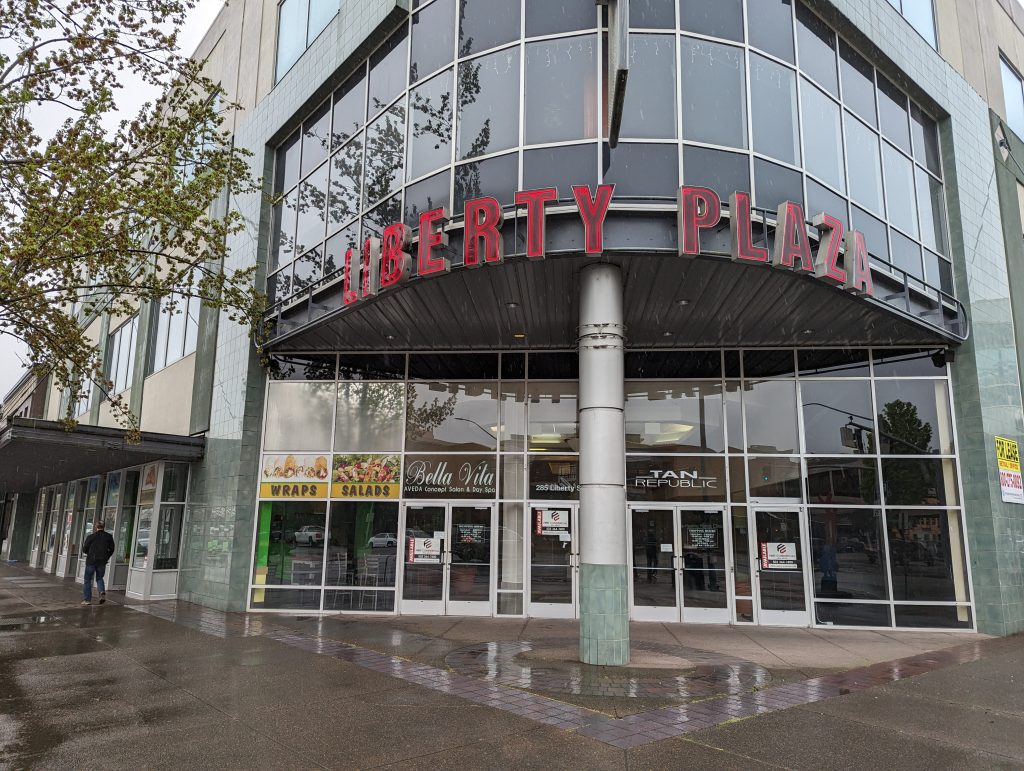 Liberty Plaza
Location: 285 Liberty St. N.E.
The largely vacant retail building at the corner of Northeast Liberty and Chemeketa streets will soon have a new owner.
The property is currently under contract to be purchased by a local developer, said Josh Kay, owner of First Commercial Real Estate. He declined to name the purchaser yet, but said that the new owner aims to redevelop and fill the existing space with retail.
Kay said the developer's plans don't include housing and won't demolish the building. He expects the sale to be finalized over the summer.
Contact reporter Rachel Alexander: [email protected] or 503-575-1241.
JUST THE FACTS, FOR SALEM – We report on your community with care and depth, fairness and accuracy. Get local news that matters to you. Subscribe to Salem Reporter. Click I want to subscribe!
Rachel Alexander is Salem Reporter's managing editor. She joined Salem Reporter when it was founded in 2018 and covers city news, education, nonprofits and a little bit of everything else. She's been a journalist in Oregon and Washington for a decade. Outside of work, she's a skater and board member with Salem's Cherry City Roller Derby and can often be found with her nose buried in a book.