Salem is on its way to getting a new riverside complex, providing homes for up to 900 people, dining and shopping and potentially even professional soccer on the site of what was once one of the city's most vibrant cannery rows.
A developer has announced plans to transform the Truitt Brothers Cannery on Northeast Front Street into a major resident hub, tucked between the street and the Willamette River. Paying tribute to the site's history, the development will be called "The Cannery."
The cannery in peak seasons ran around the clock, employed hundreds and processed vegetables from thousands of acres of Willamette Valley farmland. The last food was processed in 2019 and the business closed.
Some of the structures, including one more than a century old, will be revitalized in a plan that will pump life into an industrial section of town, stretching between Northeast Shipping Street and Mill Creek. The project will utilize 13 acres. Riverfront Park by comparison is 23 acres.
"This is a love letter to Salem. We want people to write it with us," said developer Trent Michels.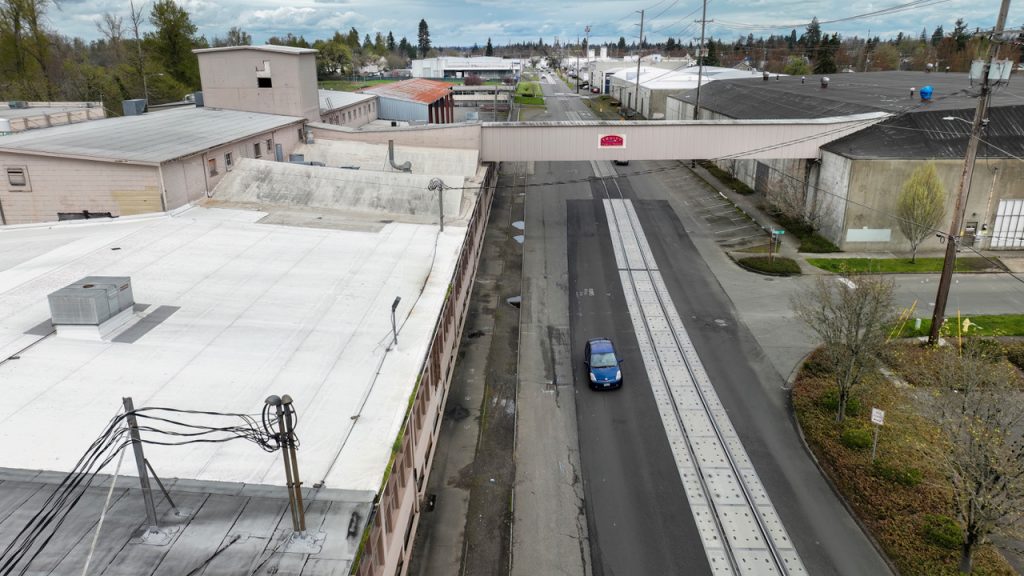 Michels, who has Salem roots, plans mixed uses, including a brewery, food hall, public art with views of the Willamette River, north of downtown Salem.
Michels graduated from Sprague High School and left Salem in 2010 to attend West Point Military Academy. After his medical discharge from the military, he got into real estate and has been hoping to find a way home after settling in North Carolina.
His firm, FUND, is focused on sustainable design, building to maintain existing plants and waterways, and cutting down on the property's energy use and stormwater runoff. He intends to make a long-term investment in Salem.
'"There's a lot of developers out there that build it and flip it," he said. "We want to have the longest, strongest relationships with the city of Salem and its residents as possible."
He expects construction will take about three years once design is finished, permitting obtained and financing put in place.
Michels said he wants the former cannery to anchor a revitalization for the river area north of downtown, using a largely abandoned property in a beautiful location. He said now is the right time for such an ambitious effort, as Salem is growing and becoming more appealing to people and companies leaving Portland.
"This is going to be transformational," he said. "People have always looked at Salem as a great place to live because we're an hour away from everything else. Salem needs to be the place to be."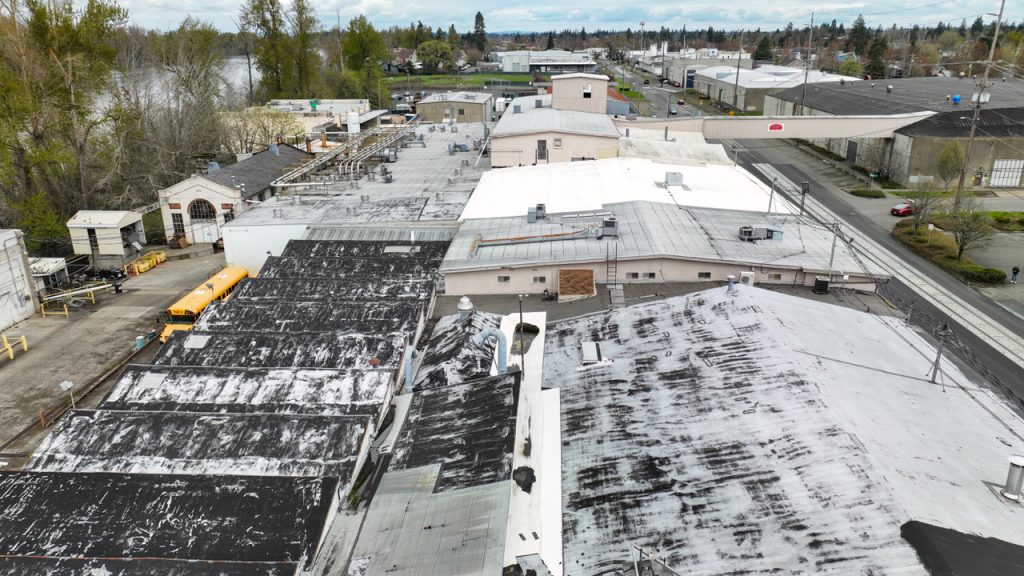 The Truitt family has long ties to the riverfront property.
A cannery was established by King's Product Company in 1917 and was acquired by Peter and David Truitt in 1973. At its peak, they employed 800 seasonal workers and processed 20,000 tons of green beans from local farms per year, in addition to pears, cherries and other farm products.
Peter Truitt's son Jordan arranged the sale.
He spent his summers growing up at the cannery, surrounded by the products and watching them move out on trains and trucks. His first job at 16 was canning green beans.
"It was just a place of tremendous vibrancy, and all this energy and bustle that was just right there in the core," Truitt said. "And you just felt the energy coming out of it. And you can still see it. The building's dormant today, but you can still hear it, and feel it, and smell it."
Like other Oregon canneries of the era, Truitt Brothers couldn't compete with growing international canneries at the turn of the 21st century. Climbing costs for fuel, products and squeezed the operation. The company switched to more packaged foods, including Nutrisystem's microwavable weight loss meals and hummus for schools across the country.
"Over time, the writing was on the wall that the days of canning on Front Street were numbered," he said. "It was a difficult transition."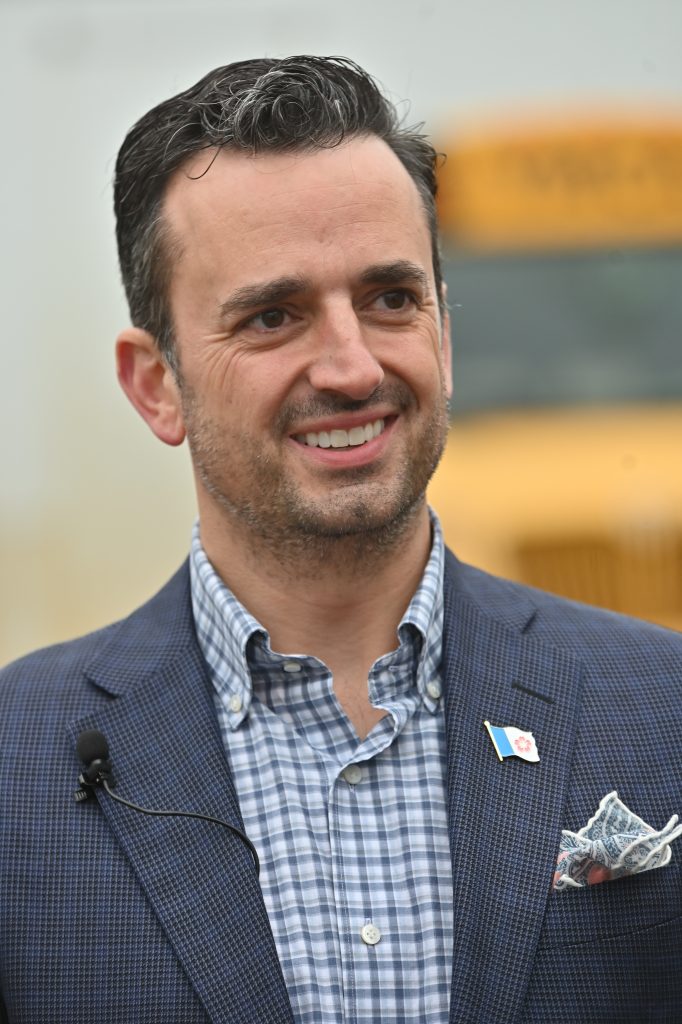 The last product was in June 2019.
The family cleaned up the property, auctioning off the remaining canning equipment, and prepared to sell. They wanted something to reimagine the property.
Truitt, now a broker at First Commercial Real Estate, said he's selling the property to usher the space from family hands into a new era.
Finding a buyer was tough.
"Growing up, Front Street always seemed like this tremendous, golden opportunity that one day, this asset will be such a prized possession because of its proximity to downtown, Riverfront Park, the river," Truitt said.

Over time, though, the pool of buyers who aligned with the family's vision of community focused redevelopment shrank. The Truitts didn't want to reuse the industrial buildings, or build a shopping center.

"It was going to be something for families to live and work, and so that was a critical requirement for someone to invest that level of development and research into the Salem market. When we're so close to Portland, it's a needle in a haystack," he said.
Meantime, Michels regularly browsed Salem property listings from his North Carolina home. When he saw the cannery site listed for sale last September, he was in disbelief. It was exactly the sort of project he'd been seeking – something that would let him move his family to the city he grew up in and invest in its future.
"Within three seconds of seeing it, I emailed him," Michels said of Truitt.
Truitt heard from Michels shortly after another deal for the site had fallen through. He'd been talking with a large national firm that specialized in redevelopment and said he was initially wary of committing to another vision.
"Over time, we built a level of trust," Truitt said of Michels.
The property, which was listed for sale for $12 million, is now under contract with FUND. FUND launched its site with plans for The Cannery on Friday, April 21.

Plans include at least 370 apartments, built above walkways along retail outlets, a food hall with an event space and bar and a wine tasting room and brewery.
Three of the cannery's buildings would be maintained, including one over a century old that once housed the coal-fired boiler that powered cannery operations.
Michels has been in talks with the United Soccer League about building a stadium on the north end of the property to be the home of a major league soccer team. Such a stadium would hold 5,000 to 7,000 people and could also serve as a concert venue.

The cannery buildings block views of the river. Plans call for most apartments to be built with a river view, though buildings won't be directly on the river. City and state regulations require builders to maintain the riparian area, including trees, though Michels hopes to add direct water access and have the development serve as a "trailhead" for Riverfront Park through a network of pathways.
The project fits into the city's larger efforts to improve pedestrian access in the community.
Sheri Wahgren, the city's downtown revitalization manager, said the next few decades will likely see further revitalization north of the downtown core. She said mixed uses there would help support both residents and local businesses.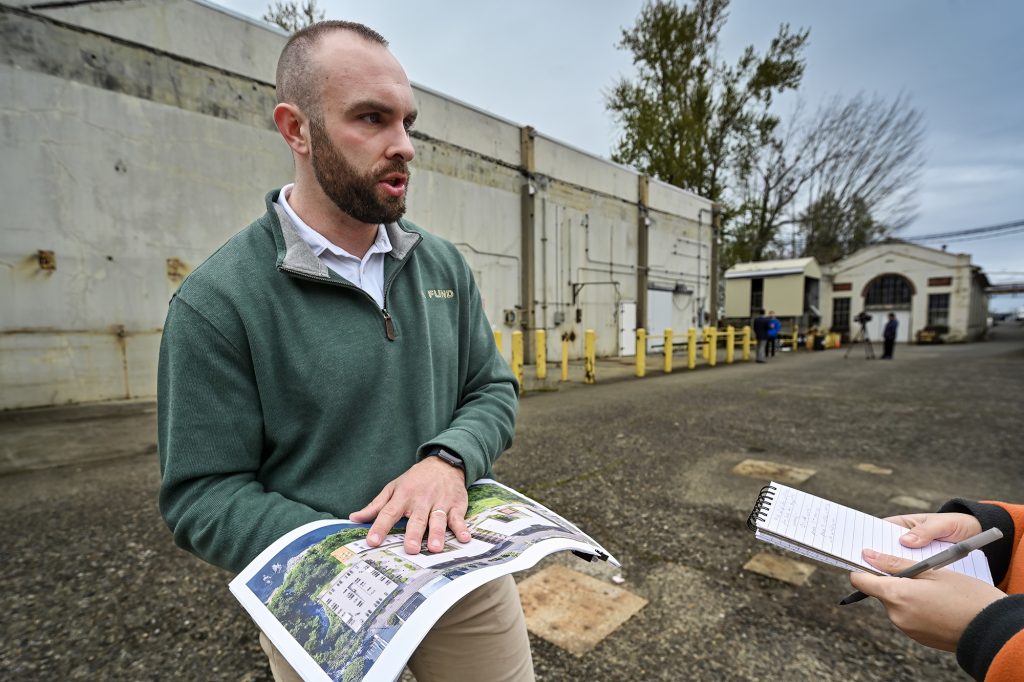 "This private investment in that location will only support and make downtown more economically vibrant," she said. "It's a great addition for the community. Residents there will help make downtown businesses successful," Wahgren said. "More housing options, and more residents to support the restaurants and businesses we have downtown. It's a win-win."

The Truitts sought to work with the city and community early, according to Josh Kay, a broker at First Commercial Real Estate. That included reaching out to the Grant Neighborhood Association. Many former employees live in the neighborhood, he said.

"Hopefully it's a model for the future, because traditionally towns started on the river with industry. And now in this day and age you have these functionally obsolescent properties, and this is a shining example – well not yet – but truly a shining example of the potential that cities have," he said.

Truitt said that, to the family, the vision for the riverfront property was more important than getting money from the sale. When they owned the cannery, he said they knew everyone's name and hired multiple generations of families, some that worked there before Truitts owned it.
Truitt said of his father and uncle, David Truitt that, "It was never about money, selling it for return. Their return was 50 years of ownership, and employment and opportunity on Front Street. The return on it is, I think in their eyes, a legacy that is left behind that harkens back to the glory days of food processing that transitions forward into something that again is another hub and epicenter of family and community," he said. "It's a legacy not for themselves alone, it's a legacy for Salem as well."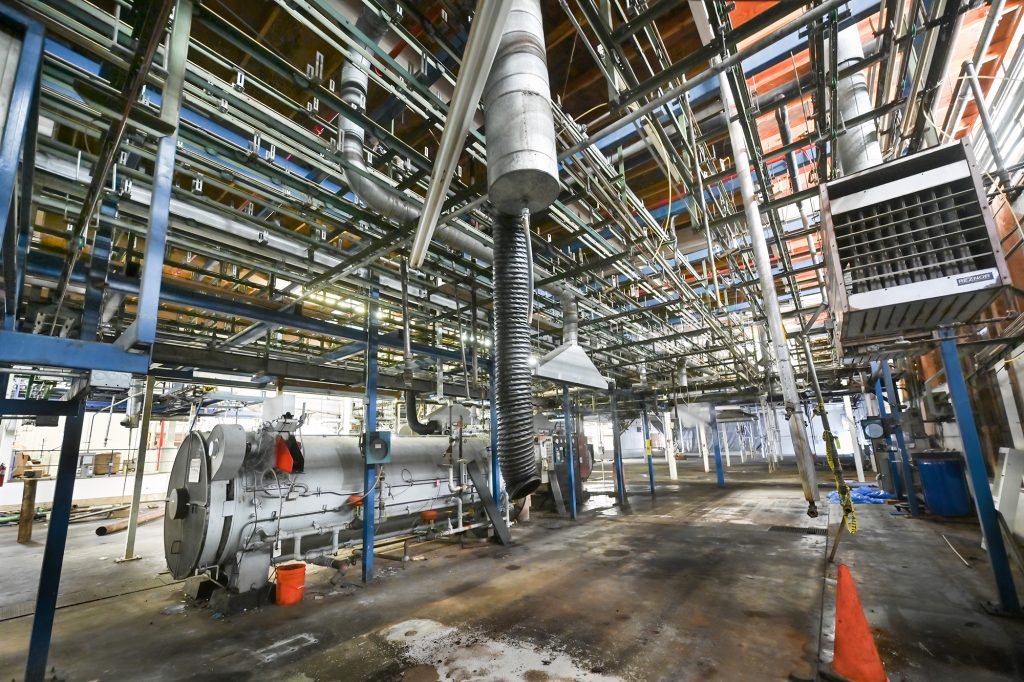 Contact reporter Rachel Alexander: [email protected] or 503-575-1241. Contact reporter Abbey McDonald: [email protected] or 503-704-0355.
JUST THE FACTS, FOR SALEM – We report on your community with care and depth, fairness and accuracy. Get local news that matters to you. Subscribe to Salem Reporter. Click I want to subscribe!