One of the Salem area's biggest and most colorful spring spectaculars arrived late but the wait was worth it.
Visitors to State Capitol State Park, on the mall in front of the Capitol, are enjoying the peak bloom of the Japanese cherry trees.
The addition of lighting and Japanese paper lanterns to the display has made sunset walks in the park a visual treat for the senses to be taken in slowly.
The lanterns and lights are on from 6 p.m. to 9 p.m. nightly.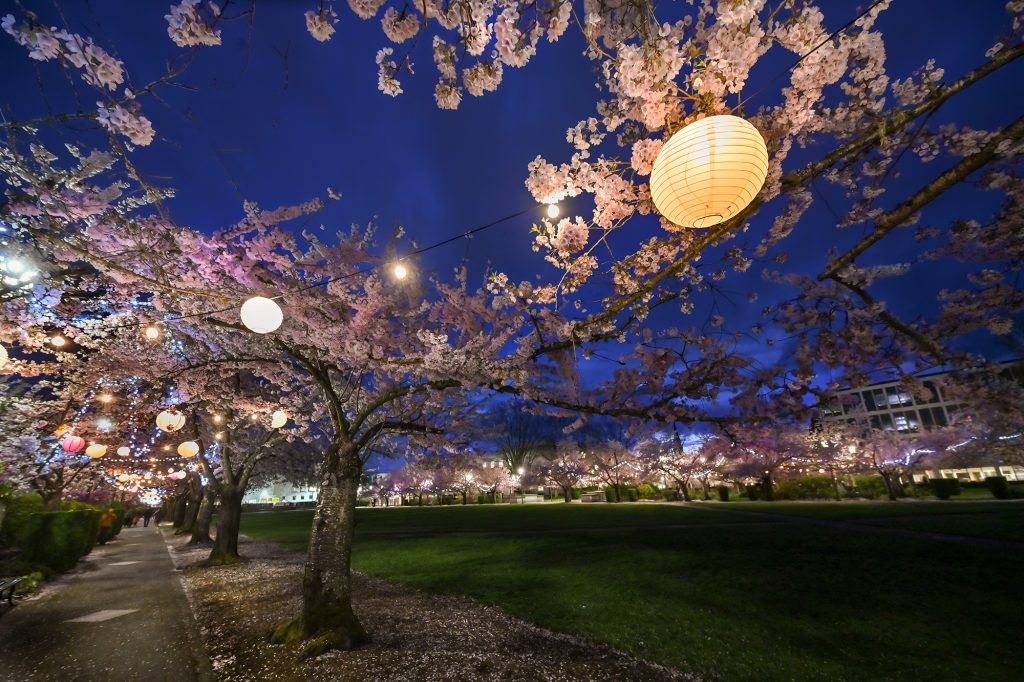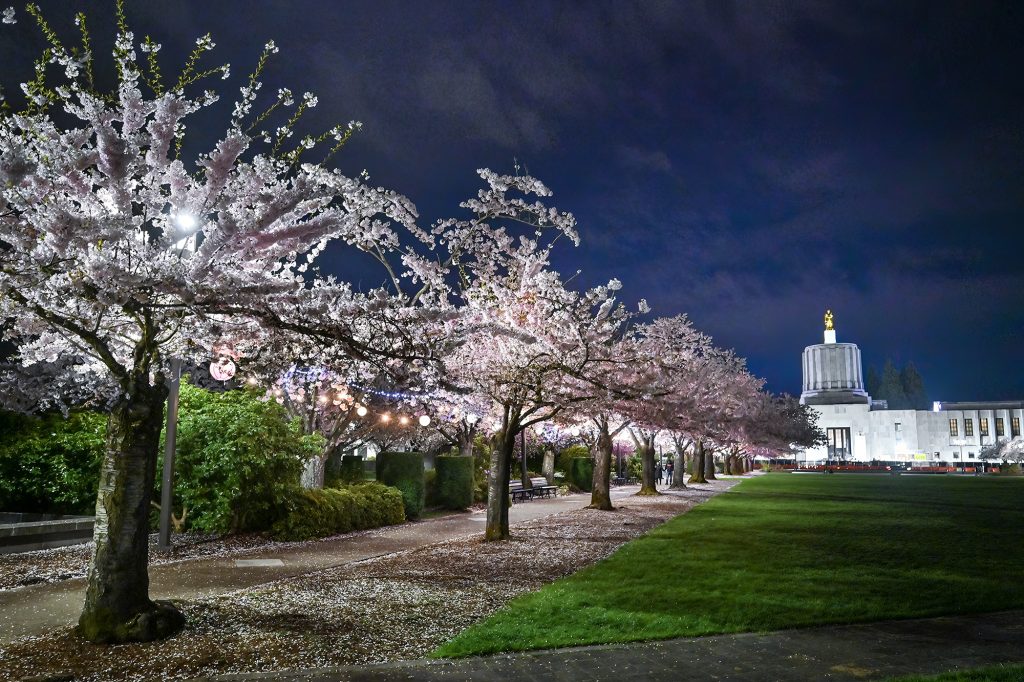 STORY TIP OR IDEA? Send an email to Salem Reporter's news team: [email protected].
SUBSCRIBE TO GET SALEM NEWS – We report on your community with care and depth, fairness and accuracy. Get local news that matters to you. Subscribe today to get our daily newsletters and more. Click I want to subscribe!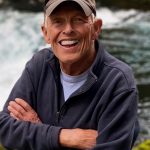 Photographer Ron Cooper and his wife Penny moved to Salem in 1969 to take a job as photographer at the Oregon Statesman (later the Statesman Journal). Their three children, Monica, Kimberly, and Christopher, attended and graduated from Salem public schools. Cooper retired from the Statesman Journal in 2001 but, has continued his passion for photography in many ways, including as a photographer for the Salem Reporter.