Marion County Public Health is urging people to take precaution and protect themselves and their pets after identifying a rabid bat in the Salem area this week.
The bat was tested on Monday, Sept. 26, at the Oregon State University, Veterinary Diagnostic Laboratory and was found to have rabies, according to a press release. Bats are the most common carriers of rabies in Oregon, according to the state health authority, with about 8-10% of bats testing positive for rabies every year.
This year, there have been seven Oregon bats that tested positive for rabies. Oregon Health Authority data shows Marion County has had one other bat test positive in June.
"Authorities emphasize the main protection for humans is to make sure pets are vaccinated and to avoid contact with stray animals and wildlife. Public health officials advise taking extreme precautions before attempting to handle a bat. If it is necessary to pick up a bat, it is best to wear heavy gloves, use a shovel or both," the press release stated.
Public health officials urge people do not approach the bats, or any other wildlife seen exhibiting odd behavior.
"Sick bats may be seen flopping around on the ground or otherwise acting unusual. If you find a sick bat or other sick wildlife on your property, take children and pets indoors," according to the release.
People who are exposed via a bite or scratch should immediately clean the wound and contact a doctor. Pets who are exposed should also get attention from a vet immediately.
"If the bat has been captured, do not crush the bat or throw it away, as intact bats can be tested for rabies, which can help people avoid needing post-exposure rabies shots," the release stated.
People should report any exposures by calling Marion County at 503-588-5346.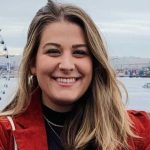 Jordyn Brown is an Oregon journalist who formerly worked for the Eugene Register-Guard.