Salem's high school musicians will return to neighborhoods Saturday for the annual Music Day fundraiser. 
Each year, Salem-Keizer School District students in band, orchestra, and choir have a day to roam the neighborhoods fundraising for their programs. This year's event is Sept. 10 from 9 a.m. to 2 p.m. McNary High School's students will have their Music Day on Sept. 17.
The students go out dressed in their performance attire and robes, walking door-to-door asking for donations.
Celeste Ngin, who is a parent and part of the West Salem Band booster club, said this is the biggest fundraising event of the year for all the music programs. 
"We were doing really, really well (before Covid)," Ngin said. "Last year, it was really about getting the word out that we were back out asking for donations. So this year, we're hoping to keep that momentum rolling and make it bigger and better each year until we can get back to where we were before."
"All proceeds will go towards the cost of transportation to festivals, festival entrance fees, supplies, and clinician fees," according to a press release, and are split evenly amongst the three programs.
The programs are highly successful, with multiple state championship wins, including the West Salem Wind Ensemble placing first at the 2022 OSAA 6A State Band Championships. West Salem's Choir and Orchestra also took home second place in their respective state championship competitions this year.
"These kids are so motivated and it's really neat to see such a wide variety of people come together, and make something work like this and it takes so much volunteer effort," Ngin said. "I'm just really proud of all the kids that come together and do this."
People interested in donating to the music program can do so this weekend when students come to the door, or by leaving an envelope on the doorstep clearly marked Music Day. Donors can also mail their contributions to the music booster clubs. The students will also be accepting donated cans and bottles.
Contact reporter Jordyn Brown at [email protected].
JUST THE FACTS, FOR SALEM – We report on your community with care and depth, fairness and accuracy. Get local news that matters to you. Subscribe to Salem Reporter starting at $5 a month. Click I want to subscribe!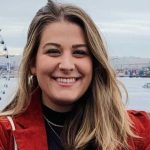 Jordyn Brown is an Oregon journalist who formerly worked for the Eugene Register-Guard.