Salem musicians are bringing England to McMinnville on Sunday. 
The Salem Symphonic Winds will perform the "Queen's Gambit" on Aug. 21 in Youngberg Hill in celebration of Queen Elizabeth II's platinum jubilee marking the royal's 70th year on the throne. 
Proceeds from the concert support the production expenses for the band during its concert season in Salem.
John Skelton will lead the band through the program of Anglophile music, and Central High School choir and theater teacher and Pentacle Theatre regular Jeff Witt is set to join the performance as the featured vocalist. Taking up the soloist mantle is Linfield University professor Joan Paddock on the trumpet.
"The Platinum Jubilee March" by Chris Shelton will take center stage as a piece written specifically for the queen's jubilee which was televised worldwide in July during the queen's birthday parade.
There will also be more familiar tunes from the Beatles, songs from the James Bond movie series and medlies from the musicals "Oliver" and "My Fair Lady."
Audience members can bring their own picnic to enjoy during the show while a selection of Youngberg Hill wine, soda and beer will be available for purchase. Chairs are available but attendees can bring their own lawn seating or blankets.
The show begins at 6 p.m. Tickets are $25 for adults and $10 for children under 18. They can pre pre-ordered here or at the show on Sunday.
For more information, visit the band's website here.
Contact reporter Caitlyn May at [email protected].
JUST THE FACTS, FOR SALEM – We report on your community with care and depth, fairness and accuracy. Get local news that matters to you. Subscribe to Salem Reporter starting at $5 a month. Click I want to subscribe!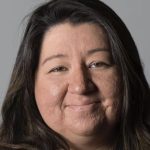 Caitlyn May served as a journalist for nearly a decade in Nevada and in Linn Lane counties in Oregon with a focus on rural stories and long-form journalism. A graduate of both Oregon State University and the University of Oregon, she currently serves as an elementary school teacher but returns to journalism now and then, remaining a dedicated supporter of the Fourth Estate.