Dynee Medlock, left, and Deanna Gwyn, are just one vote apart following a May 25 ballot tally in the ward 4 race to represent south central Salem (Campaign photos)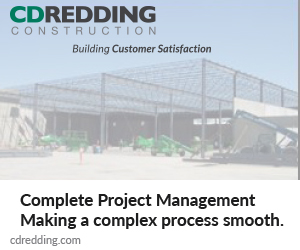 A tight Salem City Council race may not be settled until November after a near-final ballot count Wednesday showed candidates for the ward 4 seat just one vote apart.
Deanna Gwyn, 59, a principal broker with Blum Real Estate, has 2,529 votes. Her opponent, Dynee Medlock, 42, a network specialist, has 2,528, according to a Marion County Elections count released Wednesday evening.
With 12 write-in votes in the race, that means neither candidate has cleared the threshold of 50% of votes cast plus one to win outright, Marion County Clerk Bill Burgess said.
The seat, representing south central Salem, is currently held by Jackie Leung, who was running in the Democratic primary for the House District 19 seat before withdrawing due to health concerns.
Election results must be certified by June 13. All ballots returned in Marion County have been counted, but voters whose signature didn't match the signature on file with their voter registration, or who forgot to sign their ballot envelope, have until June 7 to correct the issue.
Burgess said there are 74 ballots outstanding in ward 4 with signature issues. Whether voters correct those could determine the outcome of the race.
All voters with a signature issue have been mailed a letter to the address on file with their voter registration.
Following the June 7 deadline, if neither ward 4 candidate has 50% of all votes cast plus one, both Gwyn and Medlock would appear on the November general election ballot.
Salem's other two contested city council races appear settled after the Wednesday tally.
In ward 6, representing east Salem, restaurant owner and singer Julie Hoy, 56, has 1,186 votes while occupational therapist Stacey Vieyra-Braendle, 35, has 1,047.
Burgess said just 44 ballots in ward 6 have signature issues – not enough to affect the outcome of the race.
That seat is currently held by Chris Hoy (no relation to Julie Hoy), who won the race to become Salem's next mayor. His opponent, Chane Griggs, conceded last week.
In ward 8, west Salem, salmon biologist Micky Varney, 61, has 3,167 votes, while technology company owner Chris Cummings, 51, has 2,983.
Polk County as a whole has 219 ballots with signature issues that could still be counted if voters correct the problem by June 7, elections clerk Cole Steckley said. But not all of those voters live within Salem city limits.
Steckley said aside from signature issues, all Polk County ballots eligible to be counted have been tallied.
Fellow councilors appointed Varney to the city council on March 21 after Councilor Jim Lewis resigned to spend more time with his family. Cummings had also applied to replace him.
Lewis had held the seat since 2015.
This election was the first conducted under a new Oregon law allowing voters' ballots to be counted so long as they were postmarked by election day and arrived within a week. Previously, ballots had to arrive at the county clerk's office by 8 p.m. election day.
Steckley said Polk County received about 1,300 ballots this election that were eligible to be counted because of the postmark rule change.
Previously, many of those might have been received on election day because it was typical for an election worker in Multnomah County to go to the U.S. Postal Service sorting center in Portland and grab any ballots there on election day to ensure they got counted.
"Those ballots were trickling in throughout the week rather than having them delivered by another county," Steckley said.
In Marion County, Burgess said 3,809 ballots postmarked by election day arrived the week after the election. In previous races, it was typical to get about 250 ballots that were postmarked on election day but arrived too late to be counted, he said.
"This election's 15-fold increase in ballots postmarked election day and received within seven days after election day indicates a major change in voter behavior adapting to the new law," Burgess said in an email.
View the latest vote tallies below.
Correction: This story was corrected to list the current ward 4 councilor. It is Jackie Leung, not Tom Andersen. Salem Reporter apologizes for the error.
Contact reporter Rachel Alexander: [email protected] or 503-575-1241.
JUST THE FACTS, FOR SALEM – We report on your community with care and depth, fairness and accuracy. Get local news that matters to you. Subscribe to Salem Reporter starting at $5 a month. Click I want to subscribe!