Supporters cheer the opening on Tuesday, May 5, of Glamour Salon at 195 Liberty St. S.E. Owner Lindsey Graham said she opened in defiance of state restrictions to earn an income (Ron Cooper/Salem Reporter)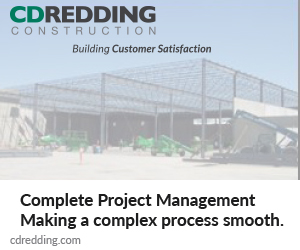 A downtown Salem salon that's been a magnet for controversy over the last year wants to pull up stakes.
Glamour Salon, owned by Lindsey Graham, has reached out to the city of Salem about terminating the lease at its current location at 195 Liberty St S.E., according to Clint Dameron, the city's real property services manager.
Dameron didn't know when Graham sought to terminate the lease and was limited in what he could say because of legal considerations. But he said that a downturn in business because of the pandemic was the main reason for Glamour Salon wanting to leave.
He said the city is working with Glamour Salon on lease modifications. Under the lease, Glamour Salon pays about $6,000 per month to the city to rent the space.
In May last year, Graham publicly reopened her salon in violation of Gov. Kate Brown's orders intended to slow the spread of Covid.
Following the move, Graham was lionized by business owners and others who've argued the governor's orders went too far, making appearances on right-leaning media, including Fox News. She also created a Facebook page called "Lindsey Graham-Patriot Barbie" she's used to lambaste the governor and pandemic restrictions placed on businesses. She also created a website to sell Patriot Barbie branded apparel.
But her brazen reopening caught the attention of the Oregon Occupational Health and Safety Administration, which issued the business a $14,000 citation for putting workers at risk. Graham was also criticized after armed individuals showed up to protect her salon amid racial justice protests last summer.
On Wednesday, Graham posted a link on her Facebook page to an article on Northwest Observer, a right-leaning website, that said she was closing her salon and moving out of Oregon. Graham didn't respond to an interview request from Salem Reporter on Wednesday but confirmed that remarks in the article blasting the state's leadership and "cancel-culture" are from her. Graham also thanked Brown for giving her a new perspective and platform.
The article, which cast Graham sympathetically, didn't say where she was moving to but referenced "a deep red land of economic opportunity."
"I will so miss my conservative Oregonians, your support and your prayers," wrote Graham on Facebook. "I will keep fighting your tyrannical governor and ensure that your rights are preserved!"
Graham will leave behind unresolved legal matters. In December, Graham filed a lawsuit against the governor and multiple state agencies alleging her civil rights had been violated. Originally filed in Marion County Circuit Court, the lawsuit was moved to federal court in January.
Graham's lawyer, Ross Day, did not respond to a phone call seeking comment. An email sent to Ross drew an automated response that he would be unavailable until next week.
Graham appealed her OSHA citation, which hasn't been resolved, Aaron Corvin, agency spokesman said in an email.
Contact reporter Jake Thomas at 503-575-1251 or [email protected] or @jakethomas2009.
SUBSCRIBE: A monthly digital subscription starts at $5 a month.
GIFT: Give someone you know a subscription.
ONE-TIME PAYMENT: Contribute, knowing your support goes towards more local journalism you can trust.