A farm worker toils in a field. (Yadira Lopez/Malheur Enterprise)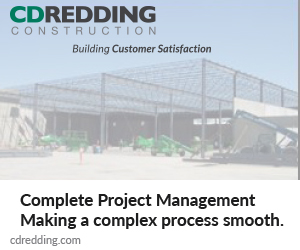 Beatriz Tapia, a farmworker from Woodburn, phoned into a legislative committee hearing last week to tell lawmakers a story about unsanitary bathrooms, losing her job and how a state agency didn't have her back.
Speaking in Spanish with the help of a translator, Tapia told a subcommittee of the Oregon House Judiciary that in October she was working on a farm where four toilets were shared with 20 workers. She said the bathrooms hadn't been cleaned in eight days and there was no soap or water for workers to wash their hands, a health and safety concern amid the Covid pandemic.
Tapia said she was fired after complaining to her boss. So she filed a complaint with the Oregon Occupational Health and Safety Administration, an agency in charge of enforcing the state's Covid rules that require additional sanitation and social distancing at workplaces.
But she said the agency investigated the wrong company and her complaint went nowhere. She said that the Oregon Occupational Health and Safety Administration is supposed to ensure workers like her have clean and safe working conditions.
"Unfortunately, a lot of farmworkers like myself have experiences like mine," said Tapia. "And, unfortunately, they stay quiet."
Tapia was testifying in support of House Bill 2205, which is intended to allow workers like her to take matters into their own hands. Similar to legislation passed by California in 2004, the bill seeks better enforcement of Oregon's labor laws by allowing people or organizations to bring enforcement actions against employers on behalf of state agencies.
Under the bill, aggrieved workers can hire their own lawyer or work with a trusted organization, such as a union, to take action against a company they allege has shortchanged them or subjected them to unsafe conditions. The relevant state agency has a chance to step in. If it doesn't and a circuit court judge finds a violation of law, 40% of the fine assessed to the company goes to the worker or the organization they've partnered with and the rest to the state agency.
Labor and other progressive groups say the pandemic has exposed gaps in the state's worker protection system and the bill would boost enforcement when regulatory agencies are stretched thin. Business groups say worker protections are already robust in Oregon and would hurt companies as they're trying to recover from the downturn.
"That just subjects us to so much potential litigation," said Paloma Sparks, vice president for Oregon Business and Industry, in an interview.
She said the similar law in California has done more to benefit lawyers than workers and has created a new legal industry in the state.
A consortium of Oregon business groups submitted testimony saying that the bill creates an incentive for more lawsuits, which they say has already happened in California.
Testimony submitted by the Oregon Liability Reform Coalition, made up of about 50 businesses or business groups, to the committee said that efforts to educate companies would give way to lawsuits. It pointed to a state agency reviews that found California's law did more to financially benefit lawyers, and not workers, while creating less flexible work environments.
"These lawsuits will force employers large and small to either settle or risk hundreds of thousands of dollars if not millions litigating the case on the merits," Richard Duncan, the owner of Salem's Rich Duncan Construction Inc., said in testimony submitted to the committee.
John Zielinski, the owner of a farm northeast of Salem, said in written testimony that he worries that environmental groups will use the bill to target his business for perceived environmental regulations.
The bill's backers include House Majority Leader Barbara Smith Warner, D- Portland, as well as state Rep. Teresa Alonso Leon, D-Woodburn.
Smith Warner said during the hearing that giving workers the ability to enforce workplace rules would free up resources for state agencies, resulting in better enforcement. She pointed to how Oregon OSHA has been limited in the number of inspections it can conduct while facing a record number of complaints.
"Our state agencies do work hard and their staff are extremely dedicated, but they cannot be everywhere at once," Smith Warner said. "And indeed, the pandemic, in particular, has exposed the many ways in which workers can be taken advantage of in the midst of an economic crisis. We know that wage theft goes up during periods of high unemployment. And we also know that frontline workers have experienced long work hours, health and safety risks and fear of retaliation in unprecedented numbers."
A coalition of labor groups including SEIU, Oregon AFL-CIO and the farmworkers union PCUN said in written testimony that despite Oregon passing stronger labor laws, there have been fewer people to enforce them. Between 1993 and 1995 there were 3.5 staff members at the Oregon Bureau of Labor and Industries per 100,000 workers, according to their testimony. Between 2017 and 2019 that dropped to 1.8 staff per 100,000 workers.
Janet Bauer, a policy analyst with the Oregon Center for Public Policy, submitted research to the committee showing that wage theft is a serious problem in Oregon. According to her research, between 2013 and 2019 the Oregon Bureau of Labor and Industries closed nearly all of its wage theft cases once an employer paid wages due.
Just 1% of employers paid any penalty, which she said could change with more enforcement of labor laws, she said.
Martha Sonato, political director of PCUN, told the committee that they frequently received complaints from workers denied wages, sick pay and have been subject to harassment and health violations.
"In the past year, we've praised farmworkers as heroes and deemed them essential during the many crises across our state," she said. "However, they are often treated as the opposite."
Currently, amendments are being drafted to limit the bill's scope to areas enforced by the Oregon Bureau of Labor and Industries and the Oregon Occupational Safety and Health Administration.
Jenny Smith, spokeswoman for the bureau, said that the agency doesn't have a stance on the bill and has community outreach efforts to let workers know about protections.
OSHA Administrator Michael Wood said in an interview that his agency has received 21,500 complaints since March of last year, 10 times more than in a typical year. He said he doesn't have a position on the bill either and that he tried to reach out to workers who testified to the committee about their bad experiences with the agency.
He said there could be issues with outside groups trying to enforce regulations written by OSHA and is hoping the amendments will bring some safeguards. But he said these groups will still have to meet legal standards and some workers may be more comfortable working with them.
CORRECTION: A previous version of this story misstated the number of complaints OSHA has received.
Contact reporter Jake Thomas at 503-575-1251 or [email protected] or @jakethomas2009.
SUBSCRIBE: A monthly digital subscription starts at $5 a month.
GIFT: Give someone you know a subscription.
ONE-TIME PAYMENT: Contribute, knowing your support goes towards more local journalism you can trust.