Salem Health CEO and nurse Cheryl Nester Wolfe, right, delivers Salem's first Covid vaccine to Dr. Katherine Landen on Dec. 17 at Salem Hospital (Rachel Alexander/Salem Reporter)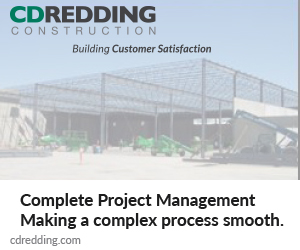 Jeffrey Tolbert had finished his overnight shift at Salem Hospital when he got a call from an administrator.
The hospital's first shipment of Covid vaccine had arrived on dry ice around 10 a.m. Thursday morning. Tolbert was offered the chance to get one of the first doses.
"This is perfect – before Christmas!" he remembered thinking. After a few hours of rest at his Dayton home, he returned to work and lined up in a seventh-floor room, waiting just a few minutes before getting the shot.
Tolbert has worked for seven years on the hospital's lift team, the "muscle of the hospital," he said. He helps nurses move patients onto their stomachs or backs when needed – sometimes to help Covid patients in the intensive care unit breathe more easily. He also assists people who have fallen and can't get up, and responds to life support calls for CPR.
Tolbert, who is African-American, said he wanted to show others in the community that the vaccine was safe. He's had relatives call and ask if he plans to get vaccinated, and he knows some are "leery" of the vaccine, he said.
"With everything that's going on right now, if I can be the difference, stepping up and being that example … then I'm going to do it," he said. "I'm just grateful to have the opportunity."
After the vaccine, he sat by a window, sporting a new sticker on his hospital ID badge: a syringe with a green checkmark and "STOP COVID-19." Those getting the vaccine have to sit for 10 minutes after because of the rare possibility of an allergic reaction in response.
"I'm jazzed about it. This is history for us," he said, smiling so widely it was visible even under a mask.
Jeffrey Tolbert, a member of the Salem Hospital lift team, sits in the waiting area after receiving his Covid vaccine on Dec. 17, one of the first Salem health care workers to do so (Rachel Alexander/Salem Reporter)
Salem Hospital workers began administering the Pfizer-BioNTech Covid vaccine Thursday afternoon after an initial shipment of 975 doses arrived. The hospital is the first location in Salem to get the vaccine as part of Oregon's rollout, which is prioritizing health care workers who treat Covid patients. Vaccination events at nursing homes and long-term care facilities are expected to begin next week.
The hospital will run vaccinations 12 hours per day as long as they can keep the vaccine in stock, said Dana Hawkes, director of nursing and clinical practice, who's organizing the effort.
The first push aims to vaccinate about 1,800 hospital employees who are in regular contact with Covid patients. It's about one-third of the hospital's workforce.
Salem Health CEO Cheryl Nester Wolfe won't be among them – her turn, she said, is a ways away as the hospital prioritizes people with higher Covid risk. But Wolfe was in the room Thursday, drawing on her years of experience as a nurse to give the first vaccine to emergency room director Dr. Katherine Landen.
Wearing a Christmas sweater, Wolfe swabbed Landen's arm.
"It's been a while," she said, laughing. But giving someone a shot is like riding a bike, she said – once you've practiced it enough, you never forget how.
A room of nurses, doctors and other health workers broke into applause and cheers as Landen received the vaccine.
Landen said she felt nothing, and was in high spirits after.
"It's certainly uplifting," she said. "It's been a long, hard pandemic."
After the first round of vaccines, which included an emergency room nurse and a hospital cleaner, a line formed as hospital workers who hadn't signed up to be videotaped and photographed took their turn.
Wolfe stood outside the room, laughing about how she'd been nervous to administer the vaccine. But she teared up after being asked how it felt to see the vaccine rollout beginning.
"It's a good day. It's a really good day," she said.
Contact reporter Rachel Alexander: [email protected] or 503-575-1241.
HOLIDAY SPECIAL: SAVE 25% off a one-year subscription to Salem Reporter. Get quality Salem news delivered to your inbox. Every subscription helps build coverage of the Salem community. Order online HERE.
Rachel Alexander is Salem Reporter's managing editor. She joined Salem Reporter when it was founded in 2018 and covers city news, education, nonprofits and a little bit of everything else. She's been a journalist in Oregon and Washington for a decade. Outside of work, she's a skater and board member with Salem's Cherry City Roller Derby and can often be found with her nose buried in a book.