Reporter Rachel Alexander (Fred Joe/Special to Salem Reporter)
Truth be told, I've had trouble sitting down to reflect on 2019 because I have so many stories I'm excited to report in the works that it's hard to pull myself away from a enticing spreadsheet or some scribbled notes.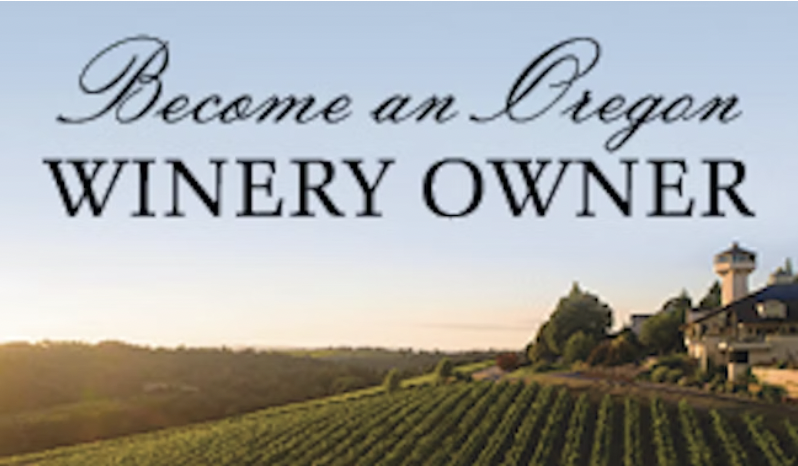 But I'm glad I did. Looking over the past year at Salem Reporter reminds me how many interesting people I've met – unsung heroes of tooth decay, quirky music lovers, fellow data geeks and teenagers who are way smarter than me.
That's one of the best parts of my job, and it's what I lean into on days that are long or full of conflict. I get to share people's stories with a wider audience, let Salem residents see a different side of where they live and, on a good day, highlight serious problems and possible solutions.
Here are five stories I especially enjoyed reporting this year.
Senior Julia DaSilva, playing Comic Sans, attacks sophomore Ian Madsen, playing Times New Roman, during a Font Club rehearsal (Rachel Alexander/Salem Reporter)
1. McNary Font Club embarks on "humanitarian work" to remove Comic Sans from school buses
When I went to interview the McNary High School Font Club, I was already approaching delirium after doing a full day of reporting on little more than coffee and a bagel. It turned out an upstairs math classroom in the Keizer high school was the perfect place to lean into that.
I was treated to an hour of inside jokes, poetry, kazoo music and discussion about which fonts best represent Gen X, Millennials and Gen Z. The students were pleasantly surprised that I also had strong opinions about fonts. (Thanks, college newspaper!)
The resulting story was far more widely shared than I anticipated, and united people across social media who often argue fervently on other issues. If you're looking for a slam dunk bipartisan policy proposal, getting rid of Comic Sans might be the way to go.
At some point, two Font Club members interviewed me on camera for their behind-the-scenes video about their musical production, so look for that gem on the internet later this year.
2. Twenty years in, Salem-Keizer dental program provides screenings, care for thousands of kids
One of the earliest things I learned as an education reporter is how many social problems local schools are tasked with handling. Dental care was an example of something that didn't seem related to education, but after talking with a retired principal who worked to bring dental screenings to Salem-Keizer, I learned how much tooth problems can keep kids from focusing in class.
It's always interesting to see how efforts to solve problems grow from shoestring operations to established resources. Tracing that path as early Salem advocates for better dental care celebrated 20 years of work was inspiring.
3. Salem-Keizer teachers face repeated injuries at the hands of students, documents show
I've got no shortage of stories in the works right now about student behavior, including deeper looks at discipline practices and the use of restraint and seclusion. This story served as a rapid-fire introduction to many of these issues, told through the eyes of teachers who have suffered both minor and serious injuries at the hands of students with little public recognition of the scale of the problem.
I remain immensely grateful to those educators who were willing to share their stories, and look forward to digging into student behavior, education for students with disabilities and staff injuries further after the New Year.
Third-grade student Levi Black cuts out a shape during an art lesson at Salem Heights Elementary School on Oct. 18, 2019 (Rachel Alexander/Salem Reporter)
4.With more state money on the horizon, some push for art in local schools
Art was not always my favorite activity as a child. While my brother was naturally gifted, I struggled to draw anything realistically or imitate the examples set out by my elementary school art teacher. But I also remember how much fun it was to take a break from my classroom, head down to the school basement and make a mess (and sometimes something beautiful) with glue and paint and colored pencils.
When local art teacher Laura Mack reached out to let me know most Salem-Keizer kids don't have that opportunity in elementary school, I figured many community members would be as surprised as I was. Sitting in on a classroom art lesson and seeing how excited kids were to make shapes and tell stories about their work was the perfect Friday afternoon activity.
It was the first of many articles I've written about how Salem citizens want local schools to spend an influx of increased state funding next year, a topic I'm planning to keep a close eye on into 2020.
5. Oregon Black Pioneers show the deep roots of African-Americans in Salem
I love history, especially when it's local or unearths something that's gone ignored or under researched. Learning about the work the all-volunteer Oregon Black Pioneers have done to document and preserve the history of black Oregonians was incredible – especially the information focused on black communities outside of Portland.
Willie Richardson, the group's president, was a fountain of information and was gracious with her time, educating me about Oregon's history of slavery and black migration to the state during the Oregon Trail days and since. Our conversation, and the group's book, helped me see parts of Salem in a new light and made me so grateful for all the amateur historians, genealogists and archivists out there preserving family Bibles and more so we can have a better picture of history.
Learn how we do our work at Salem Reporter – read our principles
Reporter Rachel Alexander: [email protected] or 503-575-1241.