Oregon Attorney General Ellen Rosenblum. (Pamplin Media Group file photo)
PORTLAND – PORTLAND – Attorney General Ellen Rosenblum got a resounding win Tuesday as a federal court judge ruled in her favor by deciding to enjoin a rule change being imposed by the Trump Administration.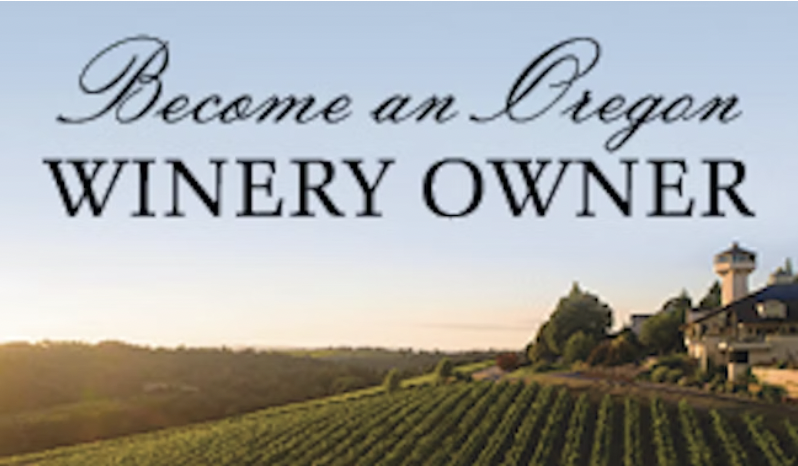 Suing President Donald Trump and his cabinet members has become nearly commonplace for Oregon and other states with Democratic leadership, but this was the first time Rosenblum and her team had the lead on an issue of national scope.
Nineteen states and the District of Columbia joined Oregon.
"They have the confidence in us being here on their behalf," Rosenblum said. "It's really cool."
Oregon sued to block a change in federal rules related to abortions. Trump wants to impose new restrictions on medical clinics providing care under Title X. The law was passed in 1970 to limit unwanted pregnancies by funding reproductive health care services for low-income people.
Lawsuits against presidential decisions are not new, but they have become frequent. New York leads all states with at least 105 legal actions, ranging from submissions to federal agencies and Congress to suits in federal court. Oregon is not far behind with at least at 91. Oregon's had success, getting injunctions to stop action to end the Deferred Action for Childhood Arrivals program and to temporarily stop a Muslim ban the president ordered.
The states have increasingly turned to the courts to try to constrain Trump's actions on everything from immigration to environmental policy. While larger states have more resources to fight federal decisions, Oregon has to be more strategic. The state, under Rosenblum, generally takes a supporting role in such suits, joining the state as a plaintiff but leaving other attorneys general to prosecute the case.
When a presidential decision catches her attention, Rosenblum meets with staff to discuss whether Oregon should challenge it. Ultimately, it's her call, and then relies on attorneys at the state Justice Department to pursue legal action.
"She's played an outsized role, and she's been an amazing leader in this process," said Sean Rankin, executive director of the Democratic Attorneys General Association. Rosenblum is co-chair of the association. Rosenblum has been attorney general since 2012.
Rankin said the coordination between states has allowed Democratic attorneys general to be more effective against an administration that is unprecedentedly pushing the boundaries.
"The difference in this administration, and it is unique, this administration doesn't understand the rule of law," he said.
She also confers with Gov. Kate Brown, who asked for $2 million in her purposed budget to be dedicated to fighting the Trump Administration in court. Brown was heavily involved in the Title X lawsuit and had one of her top advisors in the courtroom Tuesday.
Rosenblum said she only joins a lawsuit to protect Oregonians. She said it's not a political decision, though some will always see suing Trump as political, and she rarely gets criticism.
"We took a page from the Republican's playbook on this one," she said of the lawsuits. "We didn't invent this strategy."
The U.S. Department of Justice declined to comment.
She enjoys working with her attorneys to decide what arguments to make. With experience as a judge and prosecutor, Rosenblum said she can be a mentor to her deputies on these cases. She briefly considered making the opening arguments herself this week, but then decided to hand off that duty.
"I love listening to them," Rosenblum. "Mostly I will defer to them on some of the legal arguments, because they are way smarter than me in that regard."
Occasionally, she said, she does hear complaints about spending money on the lawsuits, but she said the state almost entirely uses in-house lawyers to keep costs down.
With the Title X rule change, Rosenblum said she immediately took note and reached out to other attorneys general to say she wanted to take the lead on this because of the direct impact to Oregonians.
In 2017, Oregon received more than $3 million in federal funds to serve 37,012 patients, two-thirds of whom were at or below the federal poverty level.
In a Portland federal courtroom Tuesday, Rosenblum sat with her lead attorneys and talked with them through the hearing. She was heavily involved in the groundwork of deciding what arguments to make and what issues to attack. That prep work clearly paid off Tuesday.
"We are experts at this now," Rosenblum said after the hearing. "I'm very proud that we put that together, and I'm also proud that we have the information we can provide that strengthens our position and establishes our position. If we didn't have that, we'd lose."
It was the first time in Rosenblum's career leading an effort representing multiple states.
She said the Trump administration was using a rule change for political purposes not to safeguard federal money.
"This is about trying to get rid of abortions completely," she said.
The rule change, proposed by U.S. Health and Human Services, would ban doctors in these clinics from talking with their patients about abortions. If a patient asked for an abortion, the doctor would have to instead provide a list of neonatal care clinics, something U.S. District Judge Michael McShane called "ludicrous" during Tuesday's hearing.
The rule change would also force clinics to physically and financially separate abortion services from the rest of the services. That means building physical walls, but also separating things like electronic records.
Alan Schoenfeld, representing Planned Parenthood, said those clinics would leave the Title X system because their doctors would be forced to steer patients away from legitimate medical procedures as a directive from the government. It would be unethical, he said.
Andrew Bernie, a U.S. Department of Justice lawyer representing the federal agency, said the physical changes the rule would require would cost on average $30,000. But when pressed by McShane about if that's an annual or one-time payment, and if that was based on market research, interviews or data, Bernie had no answer.
It was not the only time Bernie was unable to answer the judge's questions concretely. McShane constantly reminded him that the plaintiffs relied heavily on data showing how the rule change would impact health care services. McShane criticized the federal government for appearing in court with no data to support its arguments.
He said the comprehensive legal filings the plaintiffs submitted before the hearing helped him decide on some of the issues before the hearing began. He said in their briefs, the plaintiffs "knocked (the issue of) irreparable harm out of the ballpark."
Bernie stuck to his guns, saying the federal government believes the change is legal, though he didn't argue it would improve health care services.
McShane, appointed by President Obama, heard arguments for more than three hours from the plaintiffs, led by Oregon but also including New York, Vermont, the American Medical Association and Planned Parenthood. He was candid, often hinting he was leaning in favor of the injunction.
"At the heart of this rule is an arrogant assumption that the government is better suited to direct women's health care than their providers," he said.
Politics were a background presence throughout the hearing. The lawsuit named HHS Secretary Alex Azar, not Trump. But Title X has been in place for 50 years, and there is no evidence of the funds ever being misused, attorneys argued.
McShane quoted Trump as saying he wants to defund Planned Parenthood.
"You'd have to be living on a different planet to not know why they are making these changes," McShane said. "The final rule would create a class of women who don't get care that's consistent with medical standards."
Reporter Aubrey Wieber: [email protected] or 503-575-1251. Wieber is a reporter for Salem Reporter who works for the Oregon Capital Bureau, a collaboration of EO Media Group, the Pamplin Media Group, and Salem Reporter.
TRY A FREE SAMPLE – You can see for yourself the kind of local news reporting brought to you by the team of professional reporters at Salem Reporter. You can read us for free for 30 days. Signing up is easy and gives you 24/7 access to our reports. Sign up HERE.